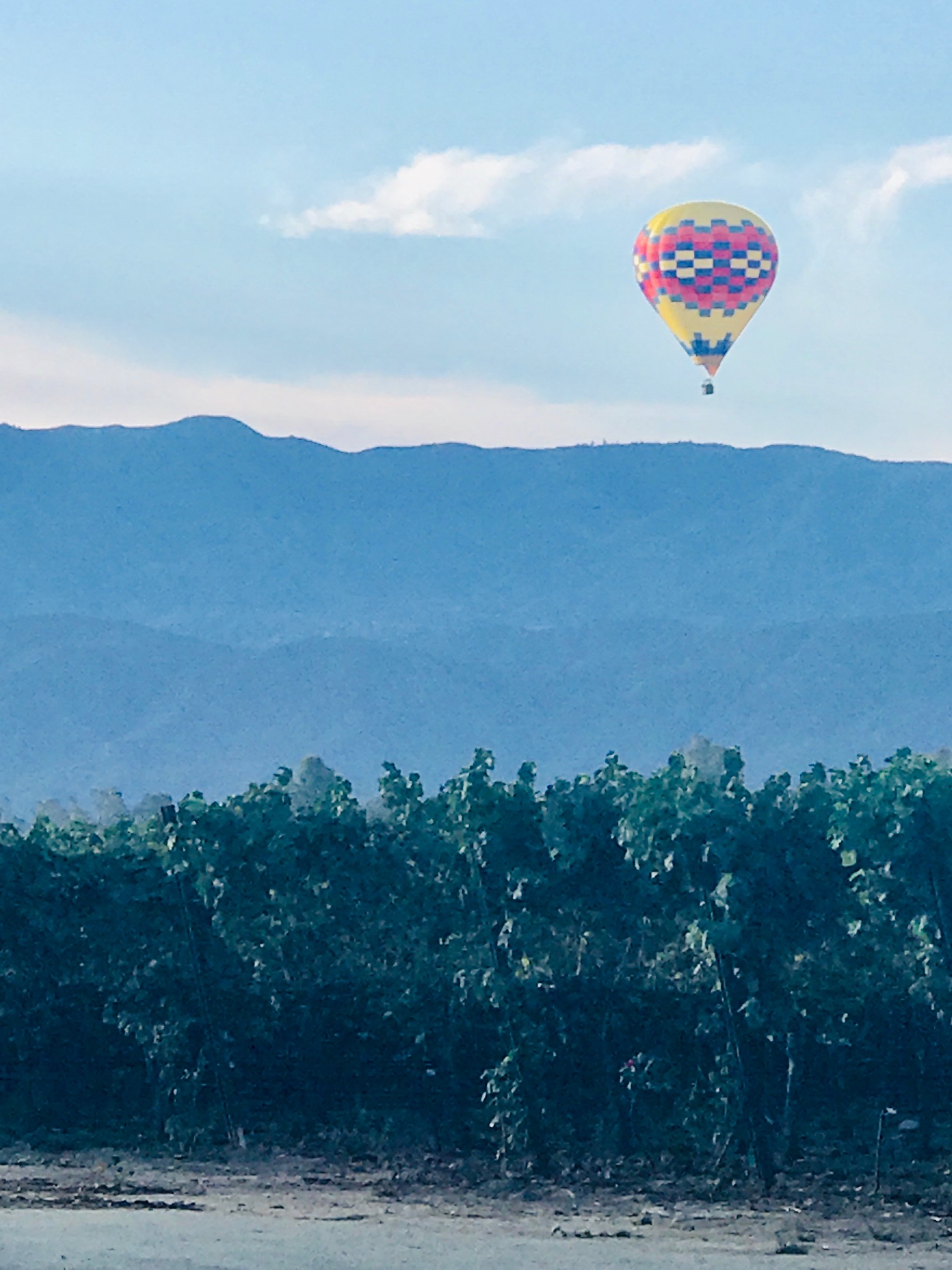 Jill Weinlein
Early in the morning, colorful hot air balloons fly right over the grape vines at the Carter Estate Winery and Resort in Temecula Valley. Each of the Tuscan-designed villas on the estate have an outdoor patio to sip coffee and watch enormous balloons soar by.
Temecula Valley is the ultimate couples getaway for wine tasting, bicycling, golf, and relaxation. Rolling hills, mountain views and a warm climate make Temecula a popular destination for those needing an escape. It's less than a two-hour drive from San Diego, Los Angeles, Orange County and Palm Springs.
Each villa has a large sitting area and fireplace to sit by with a glass of wine. The expansive marble and granite bath offers an over-sized soaking tub, separate shower and upgraded bath amenities. There are luxurious robes and comfortable slippers to slip into after a day of wine tasting.
A king size pillow top mattress with elegant bedding and multiple pillows, under a vaulted ceiling with a ceiling fan, offers a quiet night's sleep.
Upon check in, guests receive a door hanger with a list of items to select for a complimentary continental breakfast for two. Once completed, leave the hanger outside for a Carter Estate staff member to collect and deliver breakfast to the room in the morning. Guests at the resort also receive two complimentary tasting tickets to experience.
The wine tasting room offers pours of spectacular still and sparkling wines. Their Méthode Champenoise sparkling wine is the only style wine produced at Carter Estate Winery's wine production facilities. There are three different sparkling wines to taste or purchase by the bottle. The 2014 Blanc de Blanc offers a classic bright green apple and pear essence made from Estate Chardonnay grapes. The 2014 Blanc de Noir is a pretty pink, with notes of strawberry and raspberry with just a hint of sweetness.
Even though Champagne can only be made in the Champagne region of France, from grapes only grown there, their 2015 Brut Méthode Champenoise is a fermented sparkling wine with a hint of melon and a wonderfully smooth finish. Owner Jim Carter proudly owns 400 verdant acres in Temecula Valley, located at the Carter Estate Winery and Resort, and at the larger South Coast Winery across the street. Together with his head wine makers Jon McPherson and Javier Flores, they have garnered over 2,000 distinguished awards and medals. In June of 2016, South Coast Winery broke records with its fourth win in the California State Winery of the Year Wine Competition.
The heated swimming pool for Carter Estate Winery and Resort guests is ideal to enjoy during the day after wine tasting. Another before dinner activity offered to couples is an indulgent in-room 80-minute custom couples aromatherapy and deep tissue massage. It also includes a scalp massage and reflexology. A bottle of pre-selected wine is poured after the service. Take a glass out onto your patio to watch the sunset, or to the soaking bathtub for a warm bath and before dinner across the street at The Vineyard Rose Restaurant.
The natural beauty of gardened landscape and acres of picturesque vineyards make Carter Estate Winery and Resort a relaxing couples getaway to indulge all of your senses.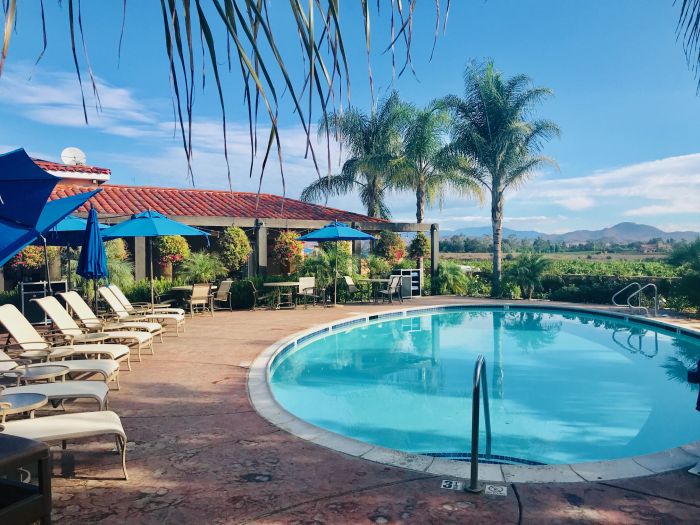 Jill Weinlein
The heated pool is a relaxing spot for a nap after wine tasting.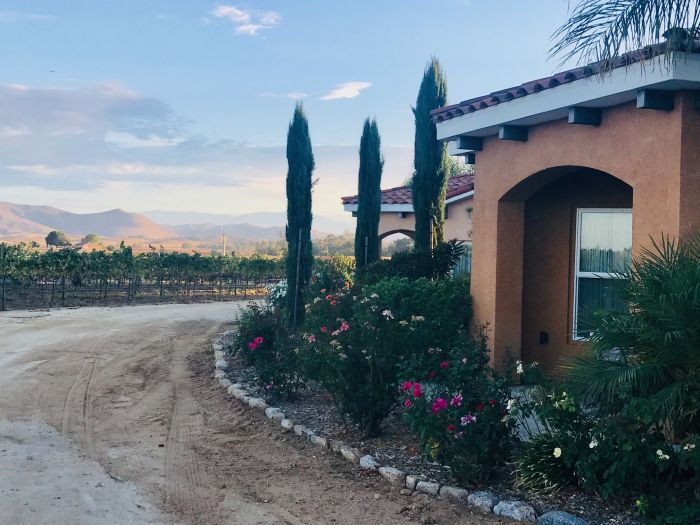 Jill Weinlein
Each spacious Tuscan-style guest villa offers views of Carter Estate grapes on acres of vines.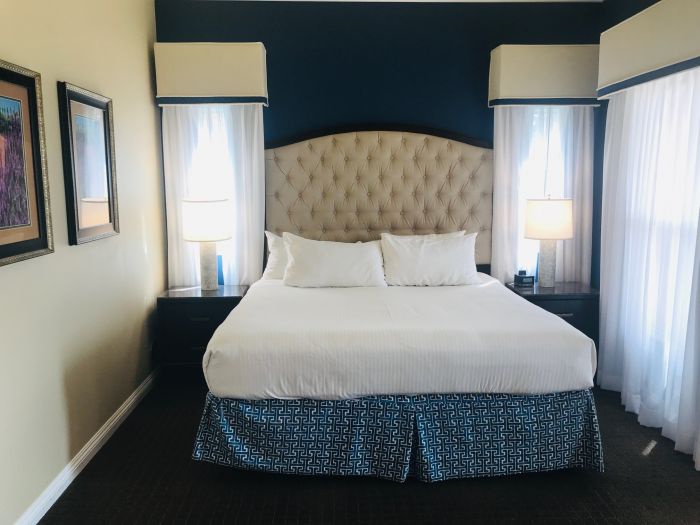 Jill Weinlein
Set in the middle of quiet vineyards, the villas large king size bed, topped with luxury high thread count bedding, offers a comfortable sleeping environment.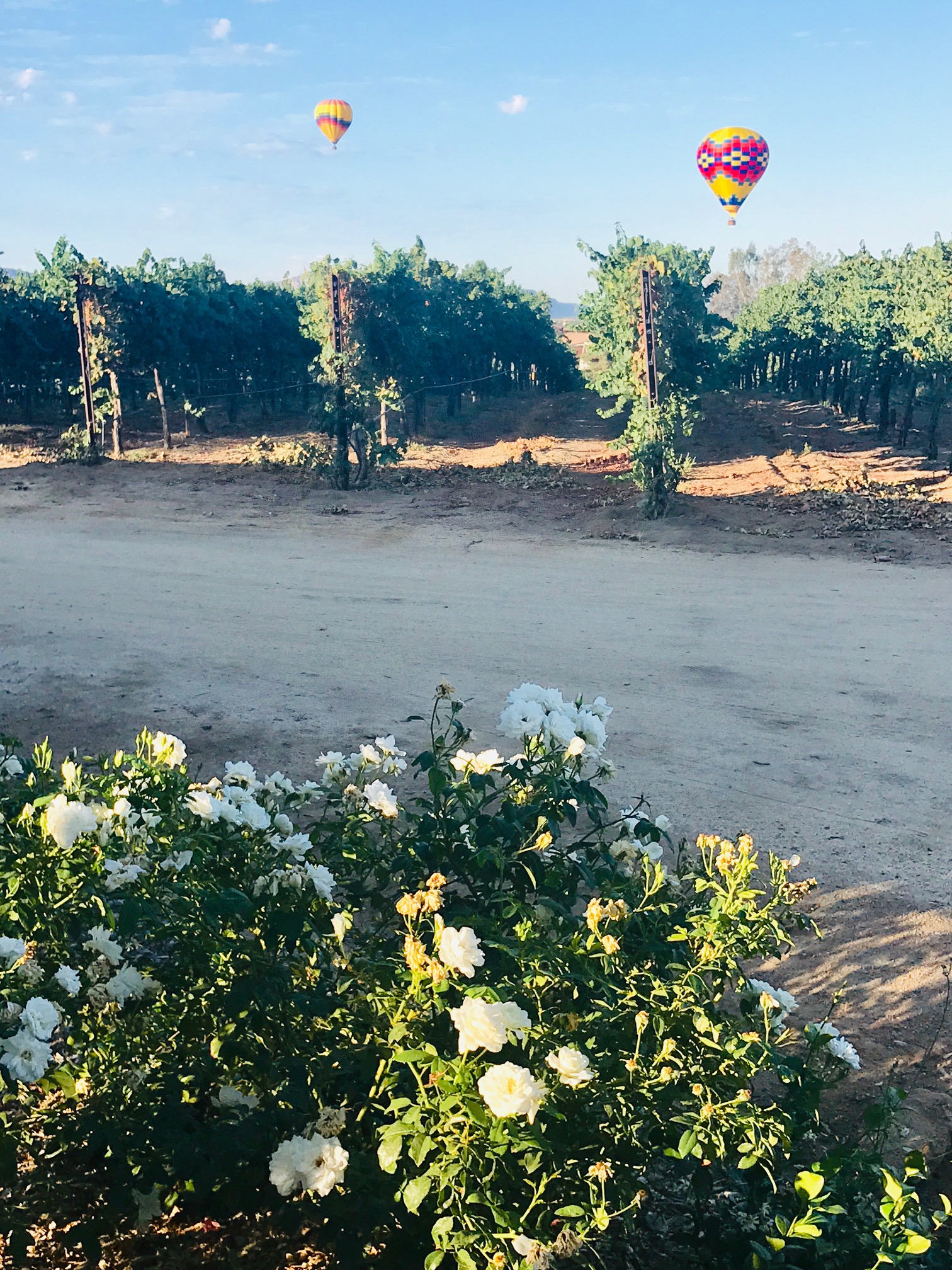 Jill Weinlein
Be sure to wake up early to watch the hot air balloons fly near Jim Carter's vineyards. Better yet, take a couples hot air balloon ride and get a bird's eye view of Temecula.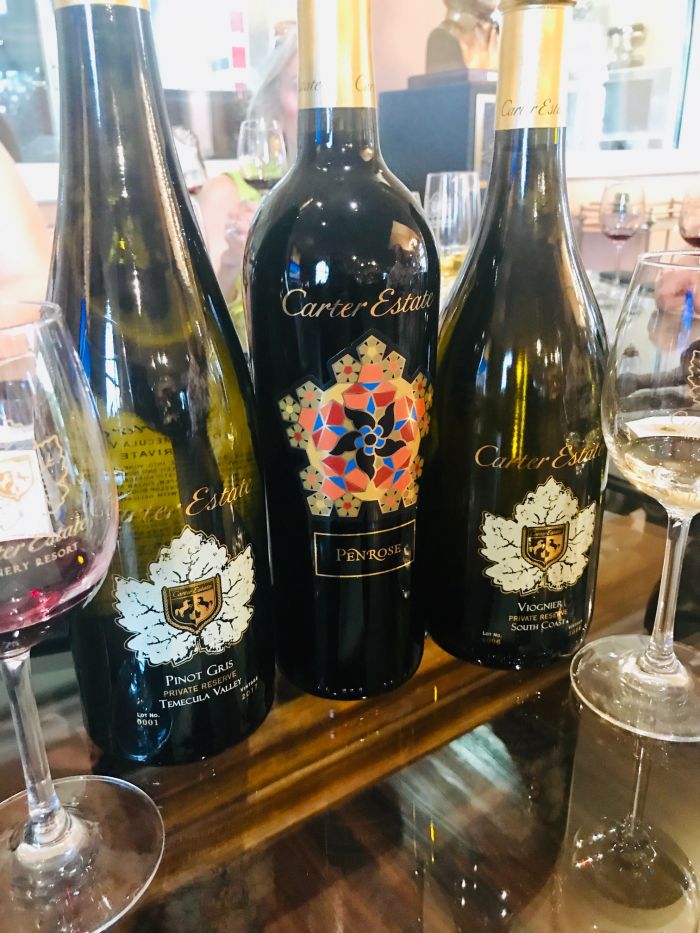 Jill Weinlein
Each guest receives a complimentary wine tasting at Carter Estate Winery and Resort