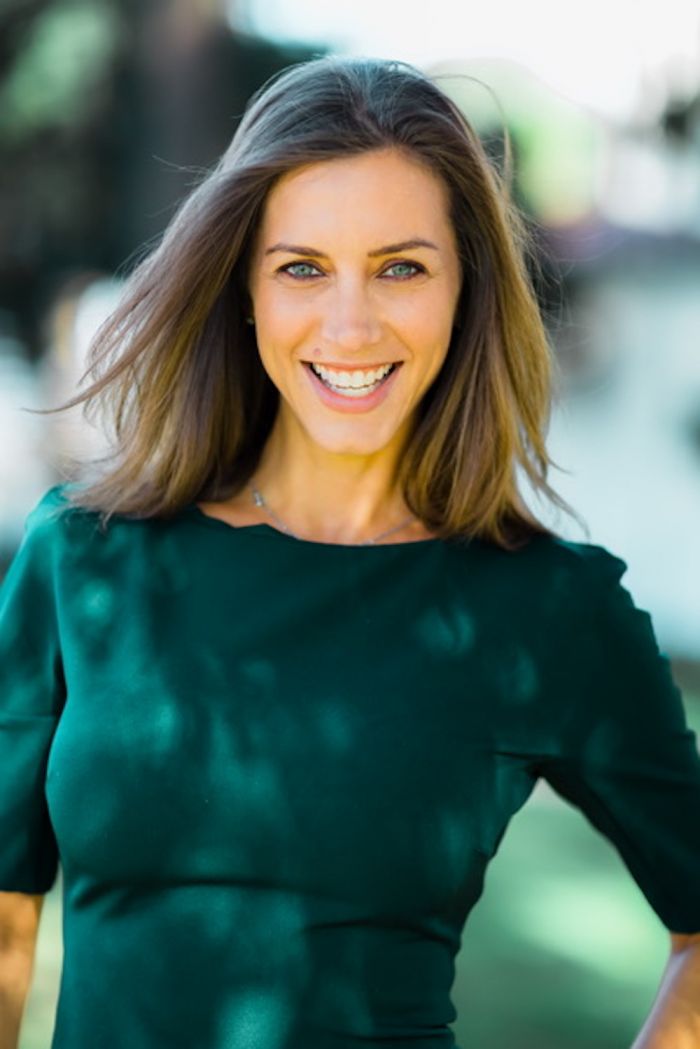 Photos Credit: Dr. Lori Baudino
Dr. Lori Baudino is breaking boundaries with (and clarifying misconceptions about) Dance/Movement Therapy. Using the mind/body connection, Dr. Baudino has helped children with cancer, special needs and terminal illness. As a Licensed Clinical Psychologist and Board Certified Dance/Movement Therapist, Dr. Baudino works with a variety of programs to help improve the lives of as many patients and their families as possible.
Through sole funding from the Andréa Rizzo Foundation, Dr. Baudino has also brought the first ever Dreasdream Pediatric Dance/Movement Therapy Program to the UCLA Mattel Children's Hospital and the Los Angeles Children's Hospital. The program has garnered local and national attention and has been featured on "Dancing with the Stars." Celebrities from the popular TV program have volunteered to participate in the session to help the children and show their support to the cause.
Dr. Baudino's volunteer work has taken her around the globe and her published research has earned her the Marian Chase Foundation Award for Journalism. We spoke with Dr. Baudino to learn about her work and discover what Dance/Movement Therapy is.
What exactly is Dance/Movement Therapy?
Dance Movement therapy is the therapeutic use of movement to further the emotional, cognitive, physical and social integration of the individual, based on the empirically-supported premise that the body, mind and spirit are interconnected.
In my words, "Since we know illness, disease and life success/challenge occur within and between bodies what better way to support wellbeing then to start by acknowledging the body as a way to transform challenges and express emotions. The therapy helps one gain control and release discomfort, communicate more effectively and integrate mind and body. The modality is an adjunct to the medical treatment and offers effective tools and awareness for psychological support."
How long has this form of therapy been utilized?
Dance/movement therapy has existed for 50 years.
What drew you to this particular form of therapy?
I was a dancer and athlete throughout my life while being passionate about psychology. Finding a field that understood the importance of the mind and body for helping people was the perfect fit! I believe that we experience life through movement. Whether we enjoy the physicality of movement, the social connection to others through movement or understand that we learn first in life by movement as our innate language, this allows for integration. When I realized I could work with children across the globe despite any language or cultural differences, I was amazed at the benefits I provided for others. It just made sense!
Are there particular types of issues or problems that this type of therapy is specifically suited for?
I pride myself in being an advocate in the field. This type of therapy may support any population. The research and work done by Dance Movement therapists is extensive. DMT is suited for any age. It has been utilized in business, sports and academics as well as medical systems. I specifically work with children with cancer, those who are medically fragile, and those with special needs. I specialize in working with children with sensory differences and those diagnosed on the autism spectrum disorder. I have worked with psychiatric populations, trauma and addiction.
What do you feel are some of the biggest misconceptions about Dance/Movement Therapy?
1) That I am teaching dance like a ballet class to patients and clients.
2) That this fluffy movement is fun, but that not everyone can do it, so how is it a treatment?
3) I hear, "well he doesn't feel well, he won't want to dance." Or, "well she can't move her legs, how can she participate?" Or, "what can a child get out of therapy, they are too young to express feelings."
I've stopped worrying about the misconceptions as I believe that anyone that has danced could acknowledge how wonderful they feel. I know this isn't dance—it's movement and the body. If life is experienced by movement from our simplest breath to the jumping, running, and gross motor skills, everyone can participate and benefit. It's our inherent way to communicate, and it's the ultimate way to support integration which promotes wellness.
It has been wonderful to read how neuroscience and brain research supports the benefits of movement and mental health. The fact that academics support movement and social emotional curriculum just validates what I know happens in a session when I meet a child. The patient and I work first by acknowledging the body and the choices made, like when a parent reads a child and matches their needs with both verbal empathy and a bottom-up approach that looks at the whole child in mind, body and brain.
Through The Andréa Rizzo Foundation's funding, you lead "Dréa's Dream," their Dance/Movement Therapy program at Children's Hospital Los Angeles. What type of work do you and the foundation do there?
The Andréa Rizzo Foundation is the only organization in the United States that provides grants that fully fund dance therapy programming exclusively for children with cancer and special needs. Through their funding, I am able to work at Children's Hospital Los Angeles providing therapy at bedside and in small groups. I support children to express emotional needs, reduce pain, communicate with family, comply with medical needs and staff as well as increase range of movement, to name a few. This therapeutic modality supports children to gain control and transform a seemingly unchanging and life-threatening illness into a place of acceptance, support and connection. The child feels seen, safe and like a child again, and is able to express their inner thoughts and needs.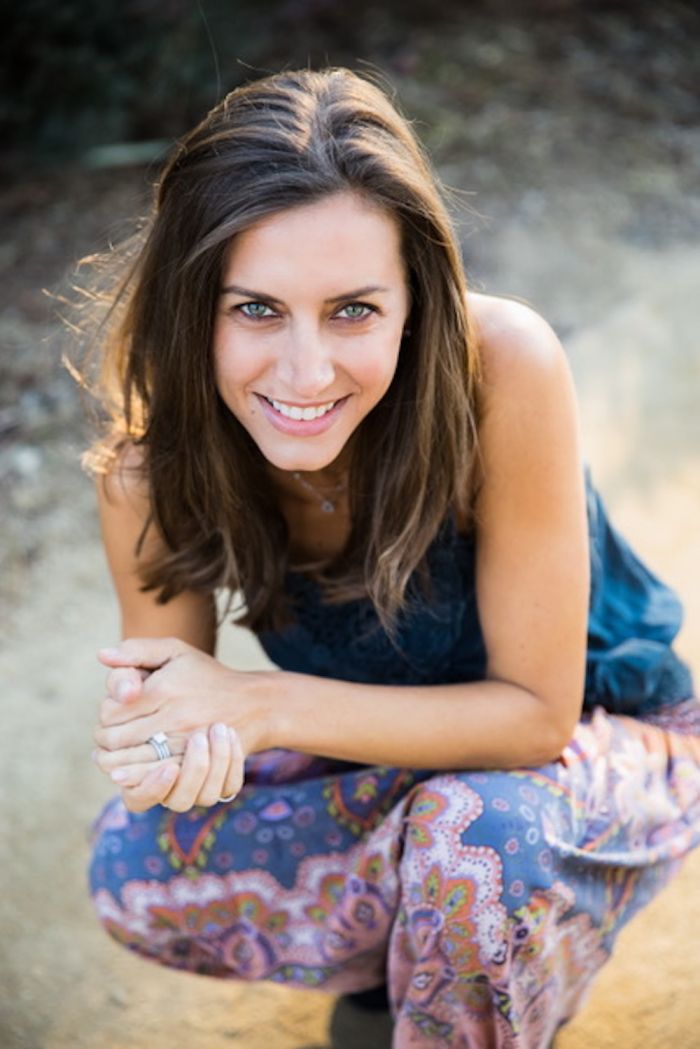 Your work with the Andréa Rizzo Foundation at Children's Hospital Los Angeles has been featured on "Dancing with the Stars." How did that come about?
Eight years ago, the foundation's National Celebrity Spokesperson, Carrie Ann Inaba (of Dancing with the Stars fame), helped me to kick off Dréa's Dream at CHLA. We provided Dance Movement therapy for the first time at the hospital and The Andréa Rizzo Foundation brought wagons full of gift bags to the patients and also invited the press to cover that premiere event.
Since that time, the foundation has developed a relationship with many of the pro-dancers from DWTS. Debbie Clark, a staff member at DWTS, and founder/Persident Susan Rizzo Vincent started the tradition of the 'pros' participating in Dréa's Dream each season, led by Dr. Lori Baudino, Psy, D., BC-DMT and funded 100% by the Andréa Rizzo Foundation.
Apart from your work with the Andréa Rizzo Foundation, what type of clients do you work with?
I specialize in working with children and parents, from daily parenting challenges and triumphs to more severe disorders. I support medically fragile children, as well those experiencing anxiety, depression, trauma and addiction. I specialize with children on the Autism spectrum and those with sensory disorders/differences as well as other developmental and childhood disorders. In addition, I work with parents and educators to support academic learning, sports, and parenting needs from pregnancy and on.
As a psychologist and Board Certified Dance Movement Therapist, my integrative approach considers the whole child, the family, the environment and how these are all connected. I offer more than just talking--—rather, we are embodying understanding and support!
Do you work exclusively with children?
I do specialize with children. I work collaboratively to support the children's parents, siblings, care providers and even school teachers. I want to give the tools and understanding so that the child feels accepted and the family feels supported to all. We work to connect and communicate successfully for optimal health and happiness, specifically tailoring techniques and plans for each family. I work with adults in relation to their child and children from birth to adolescents.
Are there different ways that you see this type of therapy being utilized in the future?
I would love for this therapy to be accepted as an adjunct to any childhood medical care. Children that are able to express and move consistently can benefit their health care treatment and hopefully the prognosis. I would welcome more research to further identify what I have observed and what patients report as support, calmness, happiness and overall wellbeing. Additionally, I believe academic settings would greatly benefit from creative outlets for making learning meaningful, for having children and educators to embody their experiences, and for overall integration and awareness of self, others and their environment. The tools learned and the compassion developed as a dance movement therapist is critical for benefitting the field of psychology, medicine and academia.