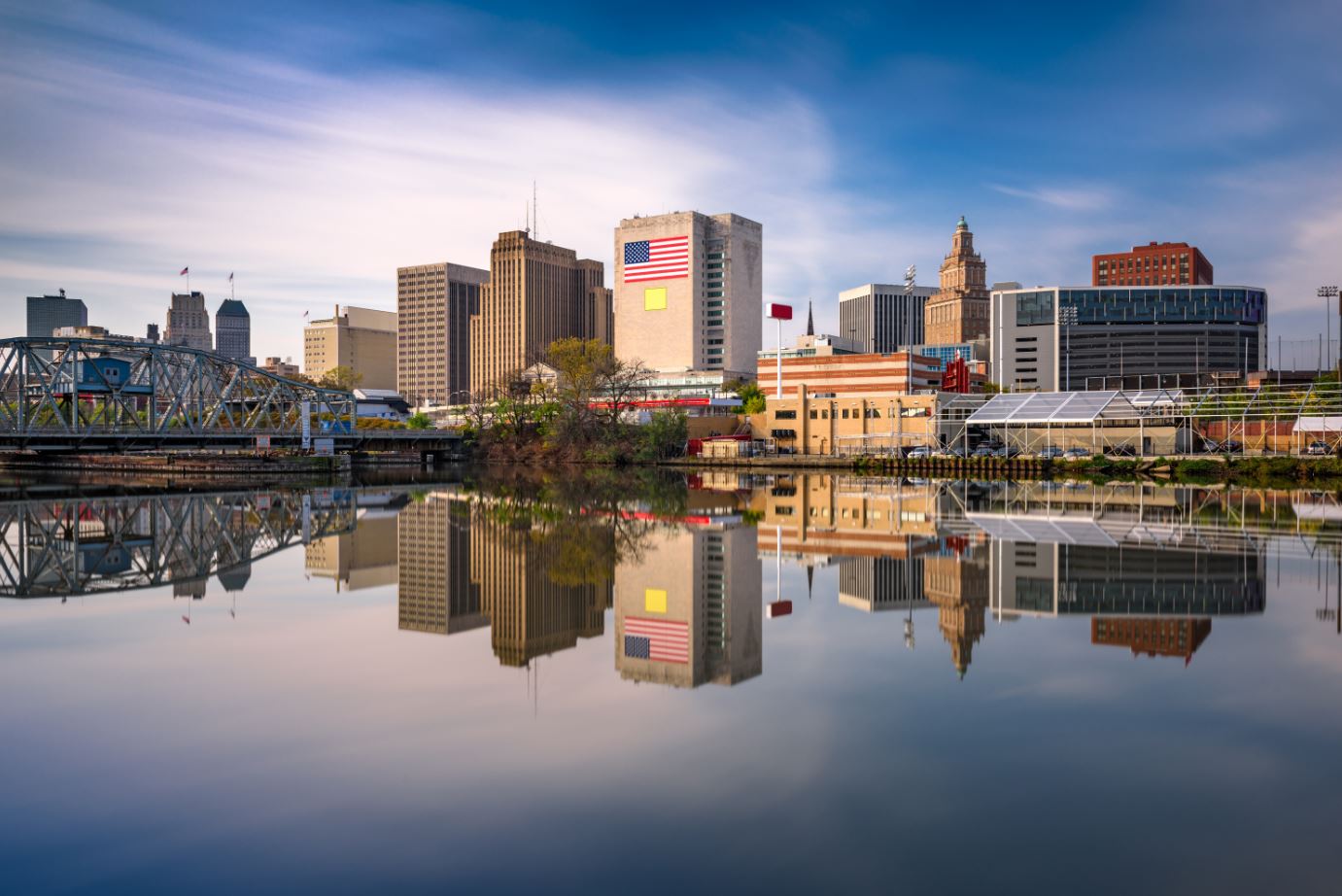 New Jersey is home to some of the most lavish attractions on the East Coast. From luxurious hotels and spas to world-class shopping and dining, there is no shortage of ways to enjoy the good life in the Garden State.
Here are just a few of the most luxurious attractions New Jersey has to offer:
This world-class hotel and spa are perfect for those looking to relax and rejuvenate. The Palace features an array of luxurious amenities, including a full-service spa, gourmet dining, and an on-site golf course.
The Palace at Somerset Park has been recognized by many popular wedding websites and magazines, such as The Knot, Wedding Wire, Manhattan Bride, and New Jersey Bride Magazine. They have also had the privilege of being featured on several nationally televised programs like David Tutera's My Fair Wedding say Yes to the Dress: The Big Day.
The Palace at Somerset Park is more than just a great wedding venue - it's also perfect for hosting conferences, business meetings, and other events. All of their ballrooms and meeting rooms come equipped with high-speed wireless internet and all the audio/visual technology you could need, including LCD projectors, screens, microphones, etc.
This prestigious golf club is one of the finest in the country and features two championship courses. Members and guests can enjoy breathtaking views of the New York City skyline while playing a round of golf.
Trump National Golf Club is the perfect location to host your wedding or special event. You and your guests will enjoy elegant surroundings and exemplary hospitality.
This private club is world-class and only 40 minutes from the bustling city of Manhattan! Perfect for you and your family, so come see all that this amazing place has to offer.
3. Grounds for Sculpture
This unique sculpture park is home to over 300 contemporary sculptures by renowned artists. Guests can stroll through the park and enjoy the artwork or take a class and learn how to create their own masterpieces.
As summer comes to a close and autumn begins, experience this year's reimagined nightscape, Night Forms: Infinite Wave by Klip Collective. This exhibition will include new, interactive light and sound installations as well as a new route through the grounds. Tickets are on sale now! In addition, they have two exhibitions of indoor ceramics, Roberto Lugo: The Village Potter and Fragile: Earth, which will be on view until January 8, 2023.
Grounds For Sculpture is an outdoor haven that allows you to feel inspired, thrilled, and rejuvenated.
4. Nickelodeon Universe Theme Park
This indoor amusement park is a paradise for kids of all ages. Featuring rides, games, and shows based on popular Nickelodeon characters, the park is perfect for a day of family fun. For the ultimate Nickelodeon experience, stay at the on-site hotel - The Kartrite Resort & Indoor Waterpark.
The Kartrite Resort & Indoor Waterpark is the perfect place to stay when visiting Nickelodeon Universe Theme Park. With spacious suites, an indoor waterpark, and a variety of family-friendly amenities, the resort has everything you need for fun and relaxing vacations.
5. Atlantic City Boardwalk
No trip to New Jersey is complete without a walk down the world-famous Atlantic City Boardwalk. Stretching for over four miles, the boardwalk is home to shops, restaurants, and attractions, making it the perfect place to spend a day or two. Some of the most popular attractions include the Steel Pier Amusement Park and the Absecon Lighthouse. In the evening, the boardwalk comes alive with a variety of shows and concerts.
The Atlantic City Boardwalk is the perfect place to people-watch, enjoy some fresh air, and take in the sights and sounds of the city.
To make all this possible, we have gathered some advice on how to plan your dream vacation to New Jersey.
1. Determine your budget - Consider how much you are willing to spend on your trip, and make sure to stick to your budget.
2. Choose your dates - Once you have determined your budget, start looking at potential dates for your trip. Keep in mind that some attractions may be closed or have limited hours during certain times of the year.
3. Book your travel and accommodations - Once you have chosen your dates, it's time to book your travel and accommodations. There are a variety of hotels, resorts, and vacation rentals to choose from, depending on your budget and preferences.
4. Plan your itinerary - Now it's time to start planning your trip! Make a list of the attractions you want to see and activities you want to do. Remember to factor in travel time between each destination.
5. Book a local Westchester airport shuttle - The last step is to book your shuttle from the airport to your hotel. This will save you time and money on transportation.
Whether you're looking for a relaxing getaway or a fun-filled vacation, New Jersey has something for everyone. So, what are you waiting for? Start planning your trip today! And remember to enjoy every minute of it.