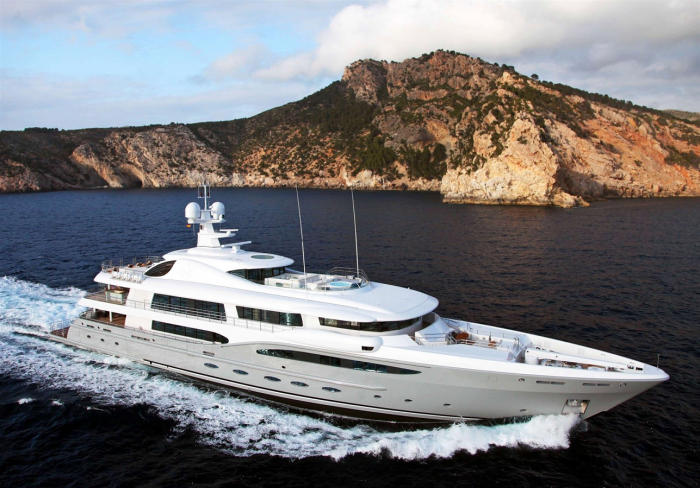 Fraser Yacht Media Team
Fraser's industry experts travel extensively around the world seeking out the best locations for their clients. Only the most enchanting and breath-taking locations are handpicked. Some of the many destinations are Croatia, Greece, The Cyclades Islands, and the French and Italian Rivera. Located in the Caribbean are the Bahamas, Virgin Islands, and Leeward. Some North America locations are Sea of Cortez, New England, and Alaska. If heading towards the South Pacific, there is Fiji, Tahiti, and Vanuatu. For a memorable experience they also offer yacht charter in Asia with locations such as Maldives, Seychelles, Turkey, Corsica and Sardinia. You may also choose to head to South East Asia with locations such as Thailand, Tioman Island, and Bali. Fraser Yachts work one on one with their clients to determine the perfect yacht for their occasion. Both new and used luxury super yachts are an option. Financing is available through élite yachting service provider Yachtique.
Fraser Yachts, in partnership with The Azimut Benetti Group, have an internal management team who is skillfully trained in yacht management and crew services. The team at Fraser operates under one roof, which means you have no need to go elsewhere for any of your yachting needs. Fraser Yachts is well known for their world-renowned Diamond Collection. The Diamond Collection is a valuable asset to any yacht owner looking to charter their yacht. It is a chosen program by many luxury yacht owners. Diamond Collection is managed and operated with IYS Interior Yachting Services. IYS is a world leader in service training and auditing onboard luxury yachts. Vessels must meet a strict set of standards before being approved for a Diamond Collection label. This program benefits the yacht owner by increasing the profile of their yacht, in turn, raising the charter revenue. The program has onboard certified training programs for the crew, a yearly audit system, a feedback scheme, and professionals available to do the work for you so you may relax. Fraser Yachts promote and market all their Diamond Yachts with world-class marketing. The verified diamond symbol identifies each high quality and qualified yacht.
Azimut Benetti Group is the world's largest privately owned in the yachting industry. Fraser's has offices located London, Monaco, Palma, Malta, Turkey, India, Casa De Campo, Mexico City, Fort Lauderdale, San Diego, and Seattle.
Fraser Yacht Media Team
Fraser Yachts