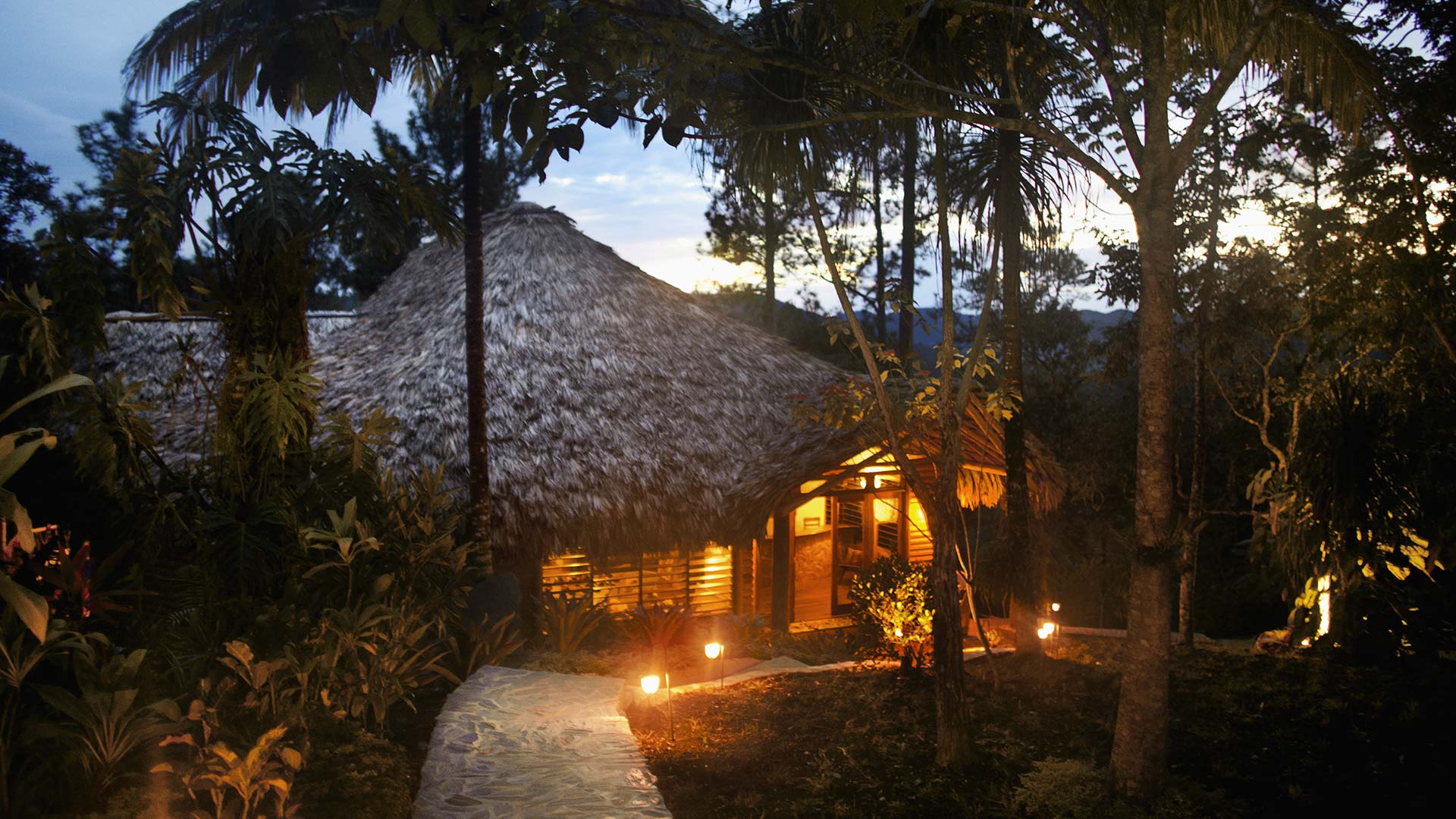 Photos Credit: GAÃ?A Riverlodge
Belize is a nation unspoiled by overdevelopment, and home to residents whose ancestries range from African to Mayan, Indian to Chinese. Its allure rests in its majestic mountains, modest towns, and diverse history, both ancient and recent. GAÏA Riverlodge is nestled above the Five Sisters waterfalls in the Mountain Pine Ridge Forest Reserve. Here guests will find thatch roofed cabanas, their interiors lavish in hardwoods, plush, regal canopy beds with mosquito netting, and shower bathrooms with a natural stone motif. The lodge is located approximatley an hour drive from the twin towns of San Ignacio and Santa Elena.
Though this escape is designed for unplugging, there is a business center for those requiring digital interaction—it should be noted that there is no Wi-fi inside the cabanas. Acitivities include a half-day guided hike to an ancient Mayan ritual space inside a hidden cave named Xibalba. From the property, an expert guide will lead you to the cave via Elijio Panty National Park. The topography will vary during the walk, from Pine Forest Savannah to Tropical Broad Leaf Forest. One will learn about the trees here which produce rubber, chewing gum, palm oil and other common products, courtesty of the guide's handy machete. Inside Xibalba, by flashlight, visitors are led to ceremonial sections and shown stunning natural formations, many of which are millions of years old.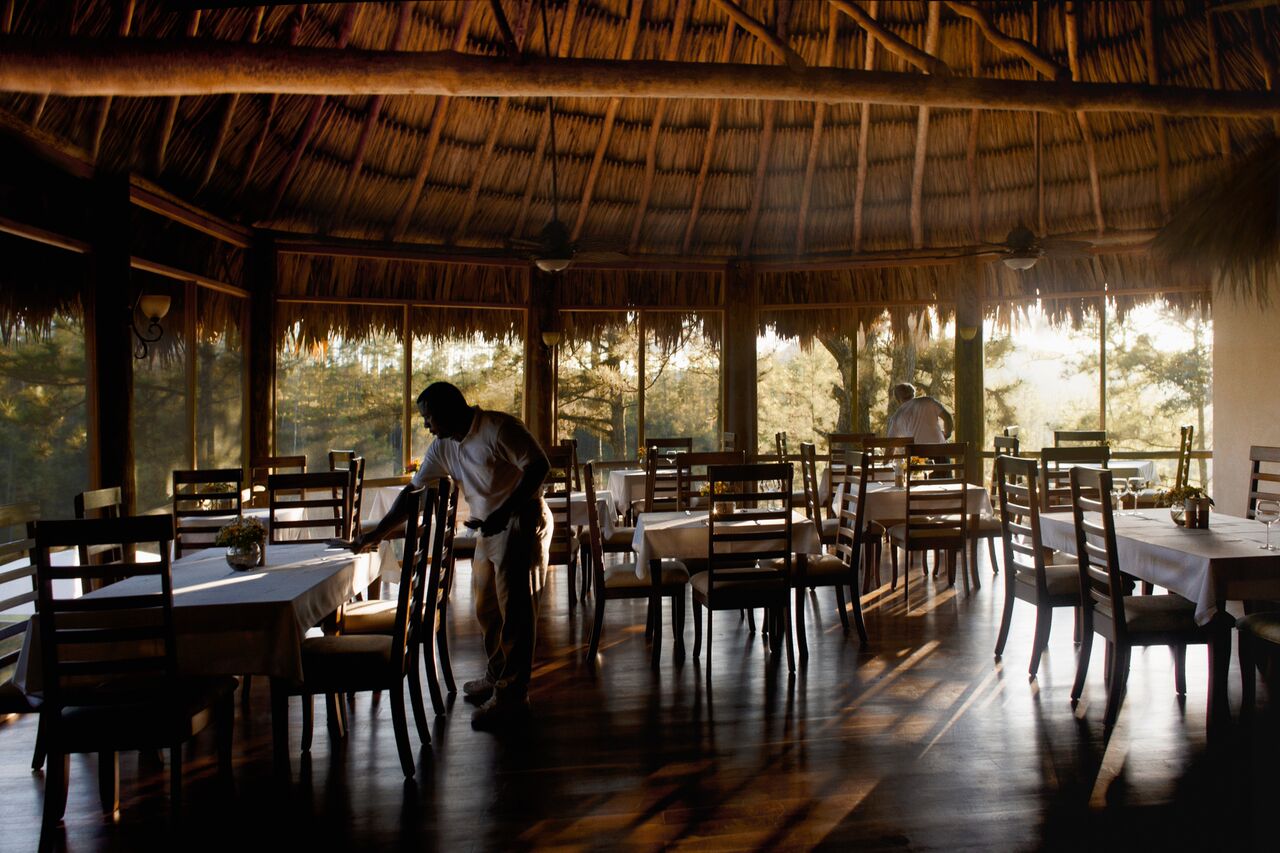 During the trek back to the lodge, take a dip at Little Vaqueros Falls, a waterfall situated down a steep, stony slope. Be sure to wear a swimsuit under your hiking clothes. The property's setting for meals is a large part of its charm, the thatch and hardwood restaurant looks down onto The Fives Sisters waterfall, indoor diners will hear its soothing rush; those taking their meals on its screened deck experience the same, as well as the starry evenings. Order tradtional cuisine of Belize for breakfast or dinner, or more standard offerings of chicken, seafood or beef. Fruit juices are a must, pineapple or canteloupe as they should taste. A couple might sample the formaggio pizza, the single portion is sufficient for two.
GAÏA Riverlodge is attentively staffed, calming, wonderfully decorated, and in harmony with nature. Bicycles are available for rental, there is a spa, and guests may either take an eight minute walk, or ride a tram to a small, private, human-made beach which fronts the five waterfalls. A GAÏA getaway combines convenience and seclusion as few other destinations do. That balance makes for a perfect stay.