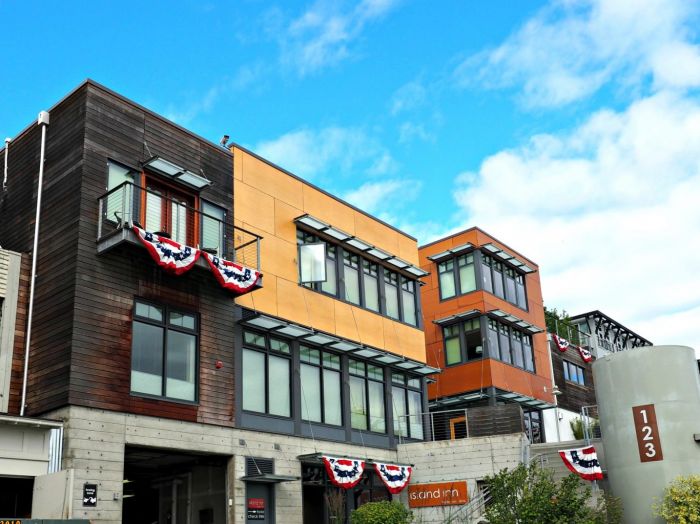 Blakely Trettenero
Stepping off the picturesque harbor docks and onto San Juan Island you instantly get an overwhelming calming sensation take you over. You're hit in the face with the unexpected, yet incredibly charming streets and sidewalks of Friday Harbor.
Classic old fishing boats are docked out in the weeping willow lined harbor in the distance. Colorful buildings give the area a Nordic vibe, but you're quickly made aware you're in the US from the flags flying proudly above the buildings.
Nestled perfectly amid the hustle and bustle you'll notice a colorful and swanky set of industrial buildings terraced into the hillside. Those buildings make up the amazing Island Inn at 123 West.
Almost instantly upon arrival to the 123 West that, aside from very accommodating service, green is the focus of this perfectly situated hotel. The hotel is Silver LEED Certified, uses funneled rainwater for irrigation, as well as 100% recyclable products and linens. This hotel has a green-chic vibe with its modern touches and structured industrial façade.
The rooms are bright, spacious, and have a contemporary maritime style that pays homage to its former days of being a storage facility for fishing fleets and ferries. The large windows overlook the iconic Friday harbor in the distance where you could spend hours watching the seaplanes land and boats come in. The large king beds are plush and very comfortable- in the most environmentally way possible. The bathroom was large, luxurious, and fully equipped with organic Malin and Goetz soaps.
Also located in the room are bountiful bowls of local fresh fruit, local ground coffee, homemade granola, and cold milk. All of these are thoughtfully refilled as needed. Attached to the large penthouses are open decks reminiscent of historic front porches plus ship ladders and roof decks that are reminiscent of the Inn's industrial past.
The slogan for the Inn is "Ready, Set, Slow." which is exactly the pace you will want when you arrive in San Juan Island. This gorgeous island is located off the coast of Washington and is easily accessible by float plane or ferry from Seattle, Vancouver, or Victoria Island. It's an incredible island with so much to see and do. If you're looking for the best place to stay in San Juan Island, look no further than the Island Inn at 123 West.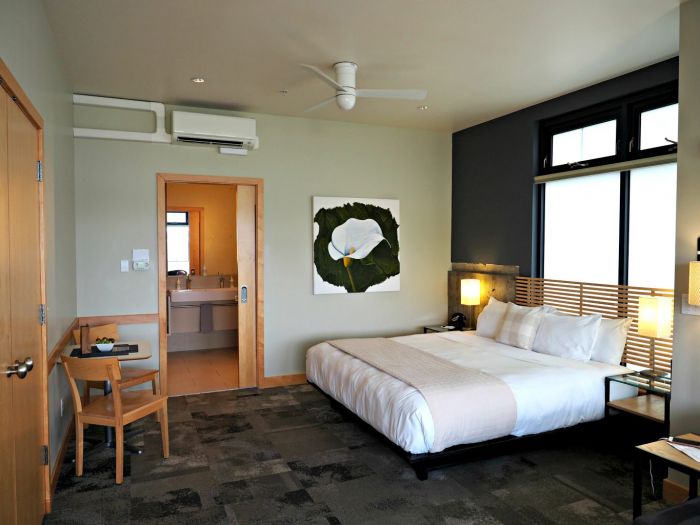 Blakely Trettenero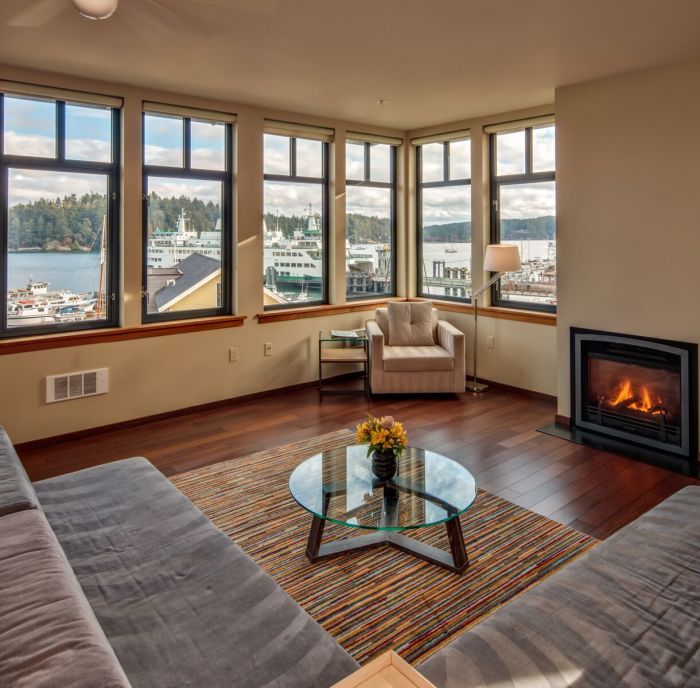 Island Inn at 123 West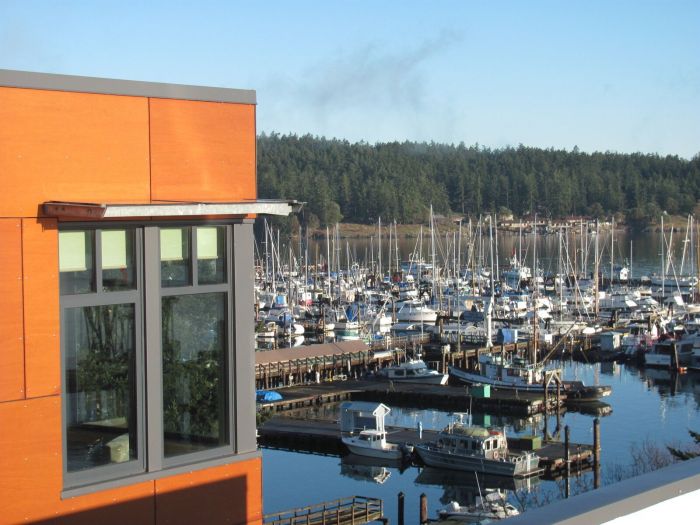 Island Inn at 123 West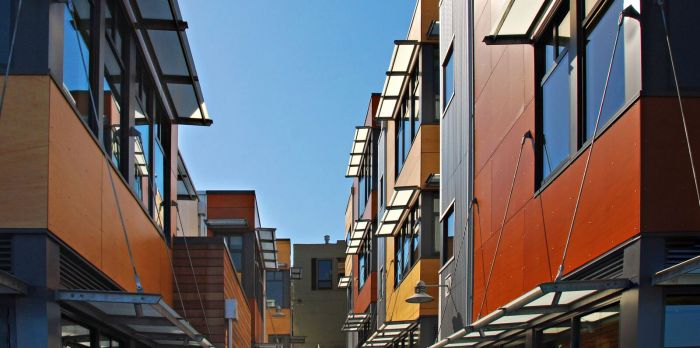 Island Inn at 123 West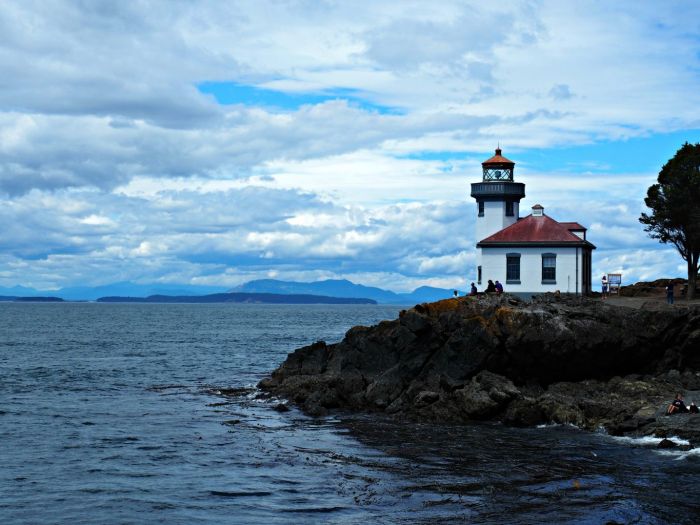 San Juan Island