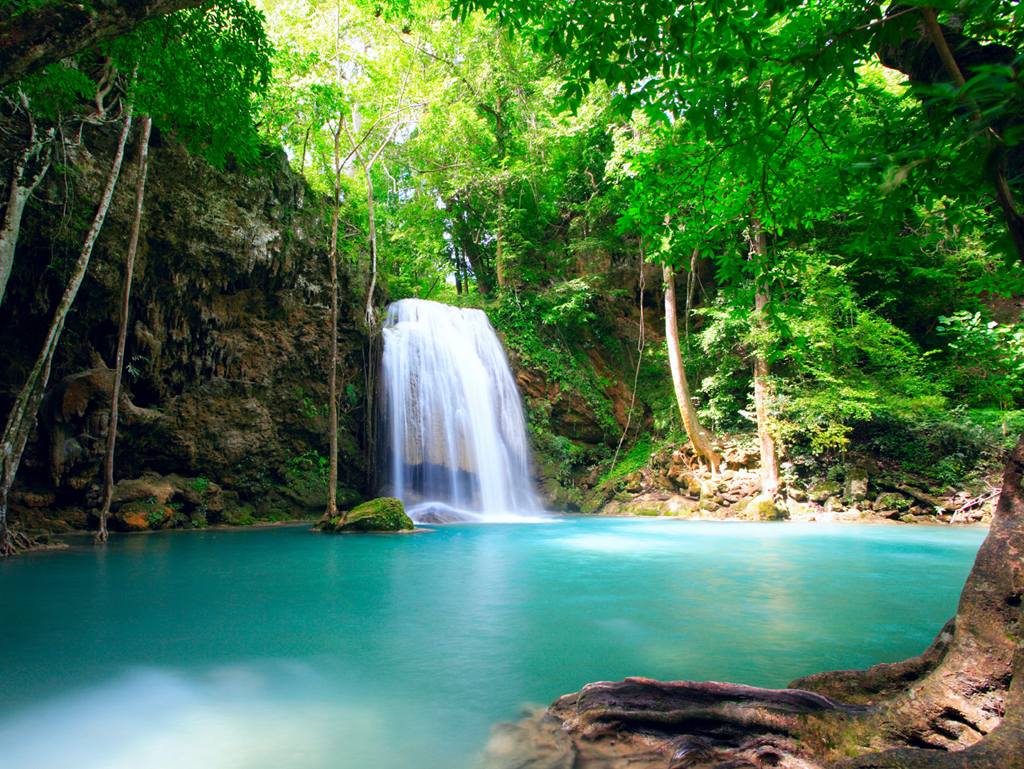 Costa Rica Tourism Board
In today's highly stressful and increasingly chaotic world, it is more important than ever to strive for wellness in one's daily life. What is wellness, exactly? Wellness can mean different things to different people but essentially wellness is an active process of becoming aware and making choices toward a healthy and fulfilling life. When you look at health, in terms of wellness, it encompasses all aspects of one's life: emotional health, physical health, financial health and intellectual health. The six, main components to wellness are: emotional, physical, spiritual, intellectual, social and environmental.
For those who want to poo-poo the concept of wellness, according to the Global Wellness Institute, the global wellness economy was a $4.2 trillion market in 2017. Additionally, wellness expenditures are twice as large as total global health expenditures, as the wellness industry represents 5.3 percent of global economic output.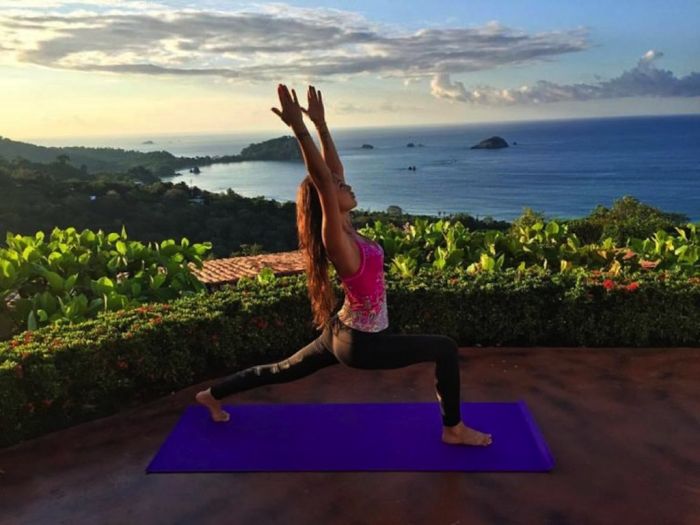 Nomad Surfers
Coming in just behind Personal Care, Beauty, Anti-Aging, Healthy Eating, Nutrition and Weight Loss, the Wellness Tourism industry accounts for $639 billion of the global wellness economy. In 2017 alone, world travelers made 830 million international and domestic wellness trips, representing 17 percent of all tourism expenditures.
One country that already has the infrastructure aligned to support the booming wellness industry is Costa Rica. Unless you want to book a trip to Loma Linda, California, Costa Rica is the only place in the Americas that has been classified as an official 'Blue Zone'. The term Blue Zone refers to specific geographical locations in the world in which people have low rates of chronic disease and consequently low rates of mortality. The term was first used by the author Dan Buettner who was studying the areas of the world in which people have a higher than normal life expectancy. In his book entitled Blue Zones, Buettner described the Nicoya Peninsula of Costa Rica as a member of the Blue Zone because, "The Nicoyan diet is based around vegetables, beans and corn tortillas and the people traditionally perform physically commanding jobs into old age and have a sense of life purpose also know as "plan de vida."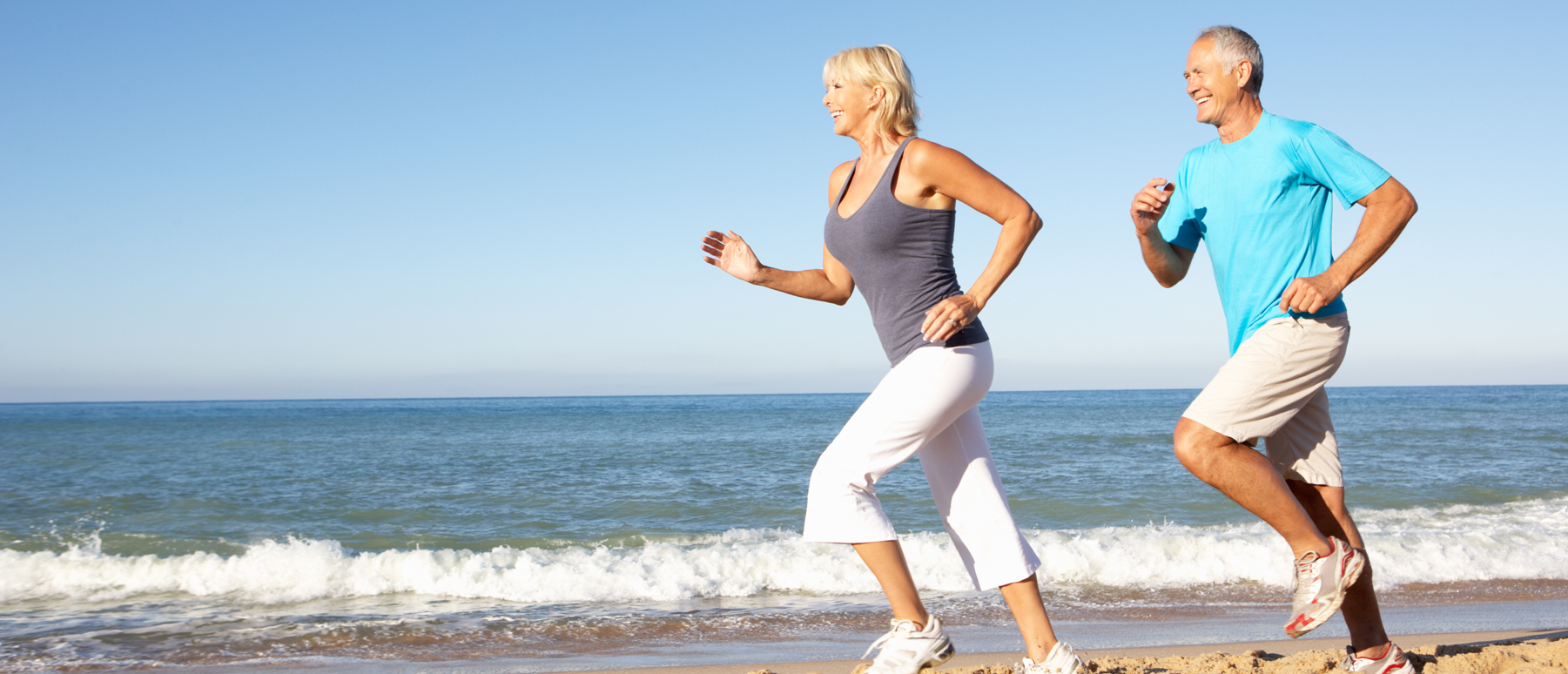 Senior Voice America
I had the immense pleasure of visiting San Jose and Costa Rica's Nicoya Peninsula in June of this year to learn more about the healthful practices that the country offers its 1.7 million annual tourists. Below is a comprehensive list of where to stay, play and learn for a well-balanced stay in Costa Rica.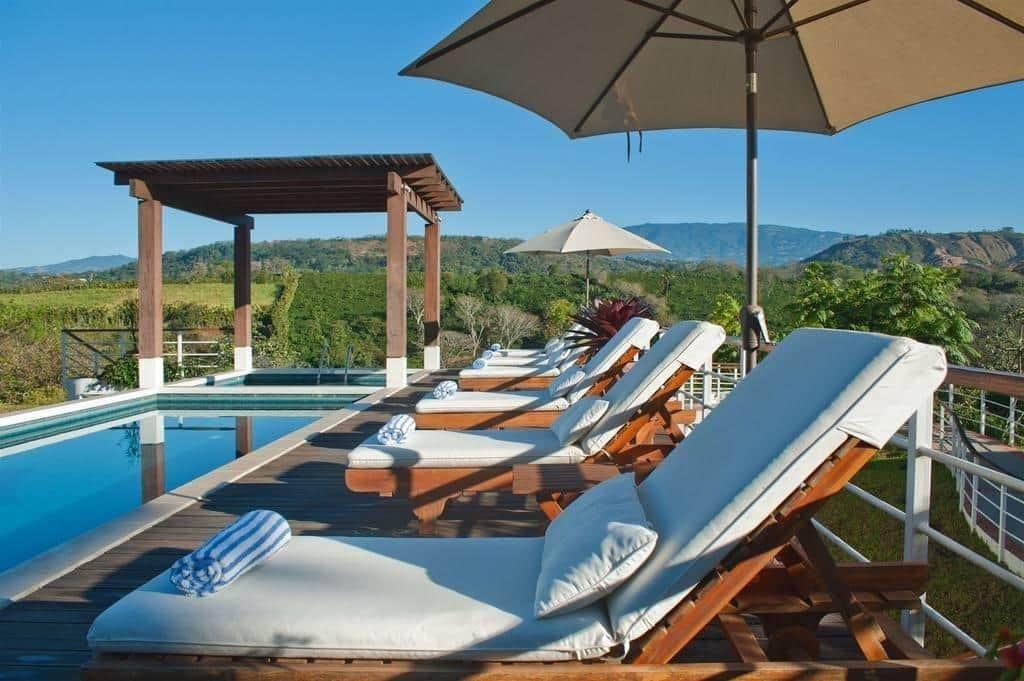 Asclepios Wellness & Healing Retreat
SAN JOSE
STAY: ASCLEPIOS WELLNESS & HEALING RETREAT
Any visit to Costa Rica will most likely have you flying into San Jose's Juan Santamaria International Airport. The airport is located in Alajuela, Costa Rica's second largest city. We had the pleasure of staying at the stunning Asclepios Wellness & Healing Retreat before heading off for Nosara. Named after Asclepios, the Greek God of healing, the retreat features 12 unique rooms, 7 of which are named after figures in Greek Mythology. The rooms are bright and airy, with white paneled walls, tile flooring and views of sugar cane and coffee plantations, volcanoes and ecological reserves.
Guests can choose from various programs when booking a stay at Asclepios. The programs include 7 nights of a Detox, Anti-Stress, Weight Control, or Spa experience. Shorter programs are also available. Asclepios employs several holistic therapists and instructors to administer spa treatments, ancient therapeutic treatments, movement techniques and coaching. The all-inclusive retreats include group transportation to and from the airport, 3 daily biogenic and organic meals at the onsite restaurant Hygieia, daily yoga classes and complimentary use of the Fitness Center and Water Therapy Suites which include an ionized tempered natural pool, cold plunge, Jacuzzi and Kneipp therapy.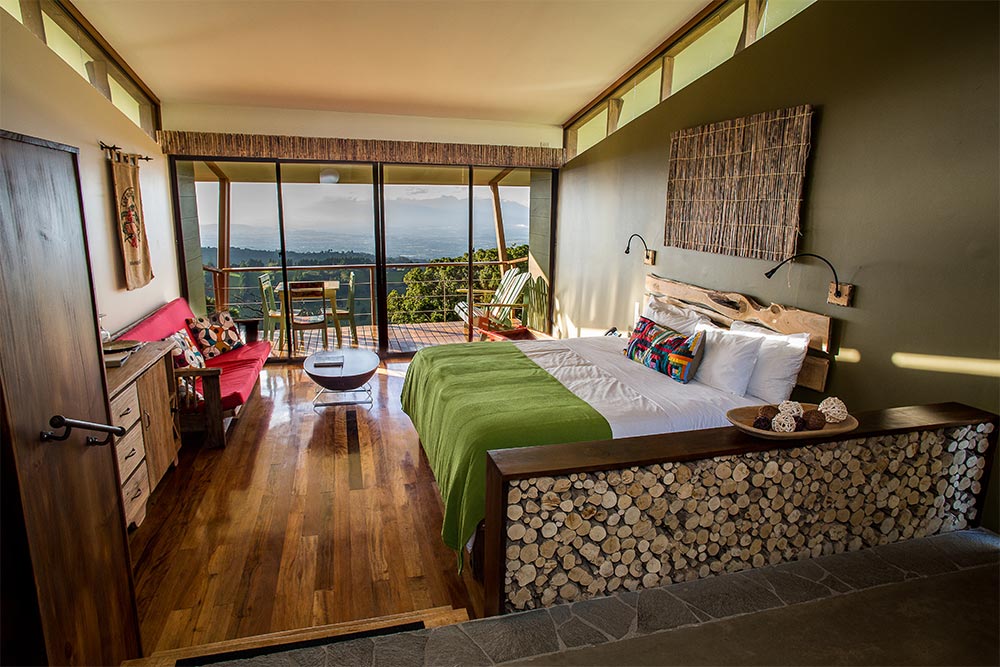 Chayote Lodge
On your return flight from San Jose, you may choose to return to the city to stay an additional night or two to explore more of the cities offerings. Located just 50 minutes away from the airport, Chayote Lodge is a new lodging concept that immerses visitors in the authentic Tico lifestyle and culture all while taking in nature's bounty. The unique design of the lodge was inspired by the rich coffee culture of the region and can be seen throughout the property in the furniture choices and the shape of the bungalows that resemble traditional Coffee Receiving Stations known locally as "Recibidores". Each of the 12 spacious and playfully decorated suites feature a private balcony with inspiring views of several local volcanoes, the Central Valley and the distant Nicoya Gulf in the Pacific Ocean.
The area surrounding Chayote Lodge is home to local farming families that harvest coffee, sugar cane, and vegetables and produce the famous Costa Rican cheese known as "Palmito." My group was fortunate enough to experience a private tour of a coffee farm in addition to a healthy cooking lesson and lunch in a private home. Chayote Lodge arranged all of this and offers guests daily tours and activities such as a Naranjo city tour to visit the local market, church and artisan shop, zip lining, dancing with locals in nearby Sarchi and hiking the El Chayote Forest Reserve which is home to over 150 bird species.
Below is a list of activities to try when visiting San Jose to ensure that you return home happier, healthier and wiser:
Horseback Riding at Rancho Amalia
Cooking lesson with local Doña Elida
Dancing with locals in Sarchi at Viejillos
Dining at a Restaurante Tipico such as La Cocina de San Juan
Francois Heche
NOSARA
Located approximately a 5 hour drive from San Jose on Costa Rica's Nicoya Peninsula, Nosara is a charming, coastal village that is known for its expat community, unspoiled beaches, surfing, yoga and nesting Olive Ridley turtles. For those not willing to make the arduous trek, SANSA is a relatively inexpensive airline that offers flights from both Liberia and San Jose to Nosara. There is also a ferry that departs from Puntarenas that can transport your vehicle.
While Nosara is known around the world for its laid-back, rustic vibe, it is just modern enough to provide the comforts of home without being over-developed. There are plenty of restaurants, yoga and mediation studios, markets, shops, eco-lodges and luxury boutique hotels to choose from. The Nosara Civic Association sees to it that the natural beauty of the environment is preserved by way of the protected 170-acre "Green Zone."
When visiting Nosara, surf lessons are an absolute must. With the ability to surf 365 days a year, eco-friendly practices and accessible seclusion, its no wonder that National Geographic consistently ranks Nosara as one of the top 20 surf towns in the world. Playa Guiones offers a variety of surf that is perfect for the beginner or the daredevil pro. There you will find a range from gentle, waist high swells to double overhead bombs. For the beginner or intermediate surfer, there is no shortage of high quality, full service surf schools where you will perfect your technique and learn how to pick out the perfect board and wave for your skill level. Just be warned that once the surf bug hits, you may ditch your return ticket home and set up digs in the surfer's paradise that is Nosara.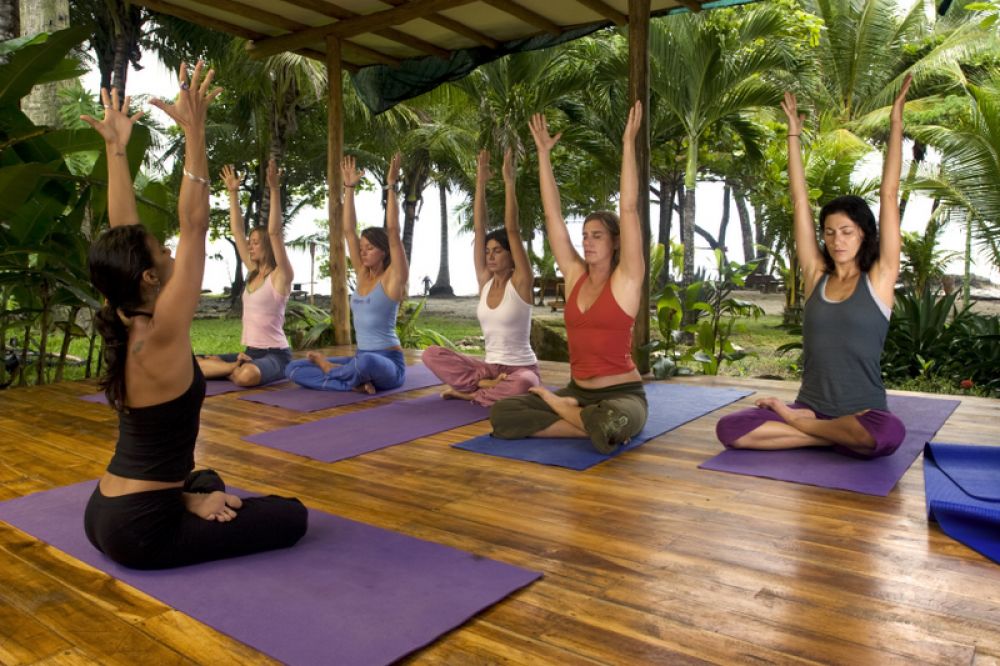 Book Retreats
If relaxing is more your vacation speed, you will find that the calming and natural environment of Nosara is the perfect place to meditate and practice yoga. Weary expats in search of a healthier and more peaceful lifestyle developed a yoga community as early as the 1970s. Nosara has long been known as a leading hot spot for yoga retreats, instruction and teacher training. One can easily become in tune with nature and oneself once removed from the distractions of daily life.
For an alternative way to unwind, try Forest Bathing Therapy. The "Forest Bath," or the Japanese medicine of Shinrin-yoku Forest Therapy refers to a therapeutic immersion into a quiet, natural environment. Forest Therapy guide and trainer Manuela Siegfried, a native of Costa Rica, is available to lead group therapy sessions on your visit to Costa Rica. She is a staff member of the ANFT (the Association of Nature & Forest Therapy Guides & Programs). Essentially, forest bathing allows one to engage with one's environment in a mindful way that promotes well-being. Guides are recommended for beginners due to their limited knowledge of local trails and capacity to direct attention to known points of observation.
Below is a list of recommended places to stay and play while in Nosara: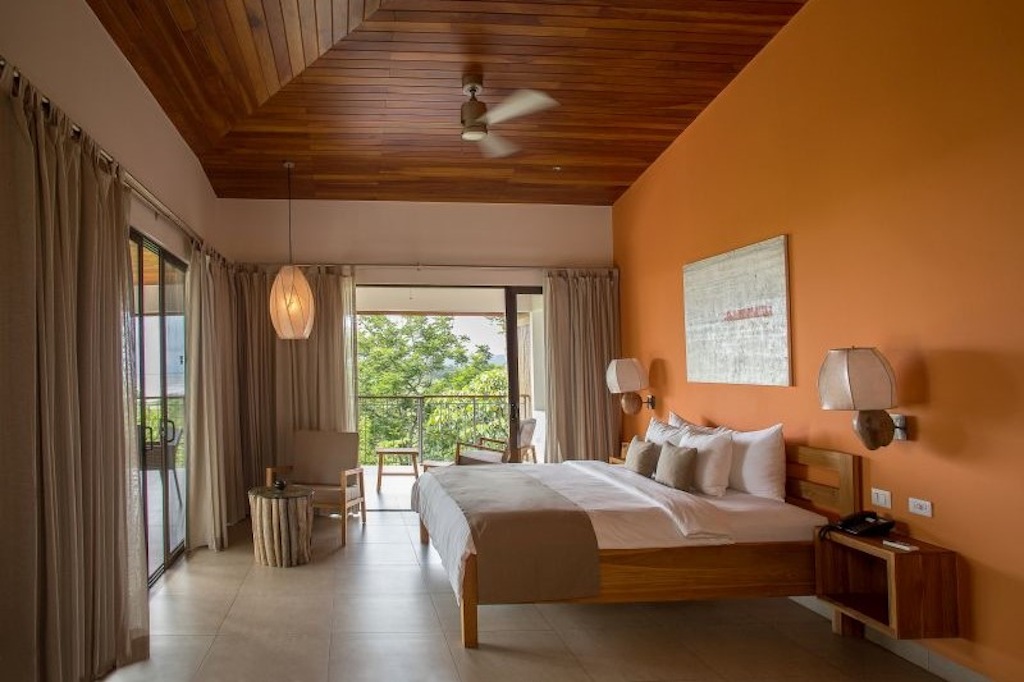 Lagarta Lodge
Lagarta Lodge is perfectly situated above the rainforest and the Pacific Ocean. Many of the boutique hotel's 26 junior suites offer calming views of nature at its finest that can be enjoyed from your private veranda. Indulge in one of two inviting infinity pools or take in one of Nosara's legendary sunsets from the panorama deck or the Sunset Bar as you savor a tropical cocktail. This chic, tropical oasis even has it's own art gallery that includes artefacts of the indigenous Maleku tribe.
Lagarta Lodge has been awarded the highest certification for sustainability: five leaves of the CST (Certification of sustainable tourism). To qualify for this status, a property must achieve the following: actively protect the environment; inact a recycling program; and use local and organically grown products. In addition to the aforementioned, the hotel uses solar panels, a water recycling system and donates a percentage of the proceeds from room rates towards local projects that promote education and conservation.
Nature lovers will rejoice at the fact that Lagarta Lodge has its own Biological Reserve that is teaming with various plants and animals. The Rio Nosara borders the reserve that covers neaarly 90 acres. Guests of the lodge may join a guided tour or take a self tour with the aide of well-marked paths. On you morning walk you may see howler monkeys, iguanas, anteaters, raccoons and numerous birds and insects. It is also possible to take a tour via an electric boat or kayak along the river.
The Harmony Hotel
When one thinks of the true essence of Nosara, The Harmony Hotel comes to mind. From the surfer-chic touches in the spacious and modern rooms, suites and villas, to the open-air yoga studio in the middle of the jungle, every element has been carefully thoughtout to support a sense of well-being to all those who set foot on the charming yet unpretentious property. Open since 2004, The Harmony Hotel has been a passion project for the owners who are a couple who met while surfing in Nosara (naturally). The property is ideally situated for a yoga and surf retreat as it sits a stone's throw away from Playa Guiones.
Inspired by the natural bounty and beauty of its surroundings, the hotel's Healing Centre offers a variety of treatments that are sure to restore, nurture and relax ones body as well as spirit. All-natural skin treatments are handmade on the spot for each session using local fruits and plants and administered by experienced therapists in one of four treatments rooms.
Below is a list of a few recommendations to help you plan your next trip to Nosara:
Drop in for a yoga class at The Harmony House
Join a yoga retreat at Bodhi Tree Yoga Resort
Take Surf lessons at Nosara Tico Surf School
Enjoy a moonlit dinner by the beach at La Luna
Get a closer glimpse of wildlife at Sibu Sanctuary
Hike the peaceful Biological Reserve at Lagarta Lodge