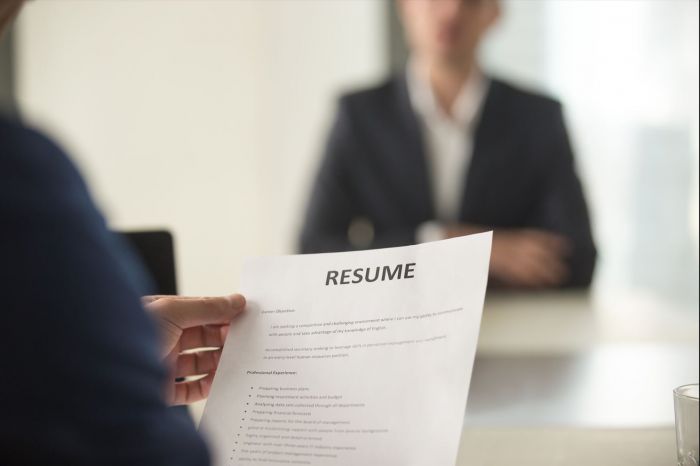 Applying for a job is an essential part of the recruiting process. Your application demonstrates your interest in the position of household staff while also informing the company of your applicable abilities and expertise. Knowing how to properly fill out a job application on this board will significantly increase your chances of being invited to an interview.
This post will go over some procedures and tips for effectively completing and submitting a job application.
You just have a few seconds to persuade a recruiting manager to call you in for an interview. Hiring managers want to know what you can accomplish for the firm in the opening paragraph of your cover letter.
It's not only your cover letter, though. Your CV should be revised and altered to reflect the position as closely as feasible. Alternatively, it may be missed by the applicant tracking systems used by firms to scan resumes or by the recruiter who reads them.
Avoid including decades of job experience on your CV. It dates you and gives you much too much information. It may potentially be too much experience for the majority of job postings.
Perhaps looks shouldn't be so important, yet they are. The initial few moments of an interview are crucial for making a good first impression. Check that you've dressed adequately for the job and firm you're looking for.
Hiring supervisors Examine your shoes—you may have to polish them. If you don't need to polish your shoes, make sure they're dry and tidy of stains or scuffs. It's critical to appear well from head to toe.
Among the most typical interview blunders is bashing your previous employer or colleagues. The first question the interviewer will have is what you will say about their firm when you leave.
Following up after a job interview is critical. It's a method to express your gratitude for being evaluated for the position. It's also a good opportunity to reinforce your interest and mention anything you missed during the discussion.
Take advantage of your references
Networking is an element of a successful job hunt. The majority of employment is obtained by networking, whether online or in person. You never know who can assist you get your next job unless you inform your contacts that you're seeking.
Recommendations matter and companies check them. Seek advice from your supervisor, coworkers, clients, colleagues, and suppliers. Keep them on sites like LinkedIn and disseminate them as often as possible.
Job seeking might feel like a juggling game in which you struggle to stay up. When it comes to impressing a prospective employer, there is a lot to consider.
Check for mistakes before submitting an application online or emailing a cover letter or thank-you message. Check that the firm and hiring manager's names are spelt appropriately.
Filter your social media profiles
Employers frequently check your social media presence in the present world. They want to learn more about the individual they are employing and believe that Twitter and other social media sites are ideal places to start.
Examine your accounts and try eliminating anything offensive. That includes removing postings or comments that may reflect poorly on you or do not reflect your present level of intellect. It is always imperative to take note of and maintain your digital reputation.
You will be a better-qualified applicant for household employment if you present your talents favorably and accurately, relate your relevant experience properly, and proofread all of your material.