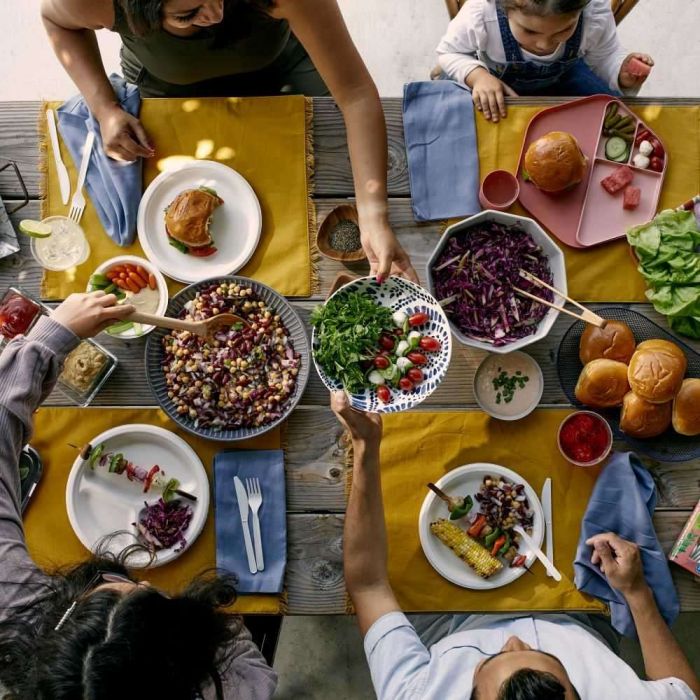 Repurpose
'Tis the season of friends, festivities and sustainability! While the month of December often comes with the warm and fuzzy feelings of holiday traditions, it can also be a time - if we're not careful -of waste and excess.
But it doesn't have to be. There are so many ways to make your holiday gathering more eco-friendly - and one surprisingly easy switch is choosing to support companies who are actively working toward reducing their impact on our already fragile planet. One brand that's become a favorite in my house is Repurpose, which specializes in plant-based compostable tableware. Their celebration range is perfect for any type of holiday gathering, and includes beautiful square plates and stemless cups which will give your parties a festive flare while staying eco-friendly and convenient. Just think - no washing up after!Repurpose's products use up-cycled materials such as eucalyptus, sugarcane pulp, and wood, making them a sustainable alternative to single-use plastics and paper. AllRepurpose's products arePFASfree.
Their essentials line will also come in handy during the holidays (and all year round) - from plant-based cutlery and straws, to trash bags, bamboo paper towels and bamboo toilet paper.
Repurpose founder Lauren Gropper is on a mission to replace disposable plastic products with sustainable choices that naturally fit into our modern lifestyle. "It's s estimated that the equivalent of about 27,000 trees are flushed down the toilet or tossed in the trash every day in the form of toilet paper," said Gropper."Bamboo grows incredibly quickly (it's a grass, not a tree) making it a much more sustainable source for toilet paper that won't decimate our forests."
Learn more at repurpose.com.