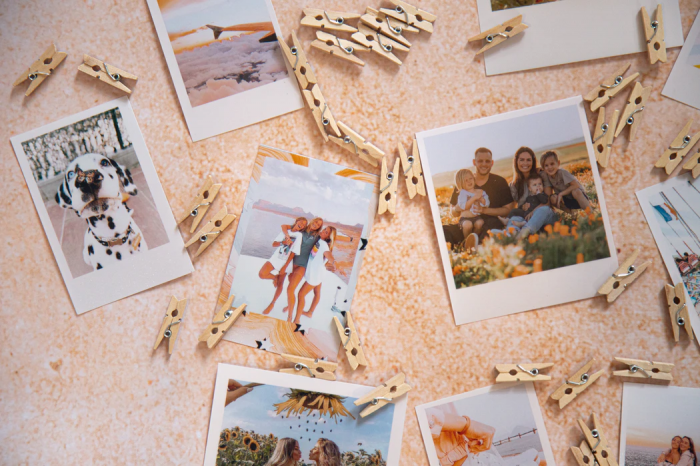 Unsplash
You've spent the past few years snapping photo after photo of your child. Their first spaghetti meal? Check. Their first trip to the beach? Check. Their first honor roll award? Double-check. But once you're finished texting your photos to friends or posting them on social media, the last thing you want to do is forget about those important moments as the images float out there in the digital world.
Fortunately, with the wide variety of photography tools available today, you don't have to. Instead, you can create works of art with your child's photographs—artwork that both your child and their child, and even their grandchild, can treasure for generations to come.
Here's a rundown on how to easily immortalize your kids' memories through photographs.
Create a Gallery Wall
One of the best ways to immortalize your child's memories through photographs is to create your very own gallery wall in your home. With a gallery wall, you would simply group multiple pictures together in a single wall space to make a huge visual impact. This gallery wall can easily go in your child's room or in your main living space for them to enjoy viewing long-term.
Note that when you display your pictures on a gallery wall, you should hang bigger pictures with heavy frames on the left side of the gallery. Any imposing pieces should also go on the left side, as the eye naturally looks to the left first. Then, hang your smaller, lighter pictures on the right side of the gallery.
Turn Photos into Canvases
Yet another way to immortalize your kid's memories is by turning your favorite photos of them into canvases. The benefit of canvas prints is that they are strikingly durable. In fact, famous canvases have been displayed across museums for hundreds of years, as the appearance of a canvas doesn't suffer from the grip of time. Still, if you want to add a protective layer to your canvas, you can easily do this with a glass canvas frame extension. This product simply goes over the canvas to protect it from dust and other threats to its integrity over the years.
Another reason to use canvas prints is that they offer a unique 3D effect that will make the photograph of your child look lively. This is achieved with the canvas's wide side ends, which allow the canvas's main image to continue from one end to the next. This effect is what makes a canvas photo immediately become a room's focal point. Don't be surprised if it becomes one of your child's favorite keepsakes when they're grown and gone.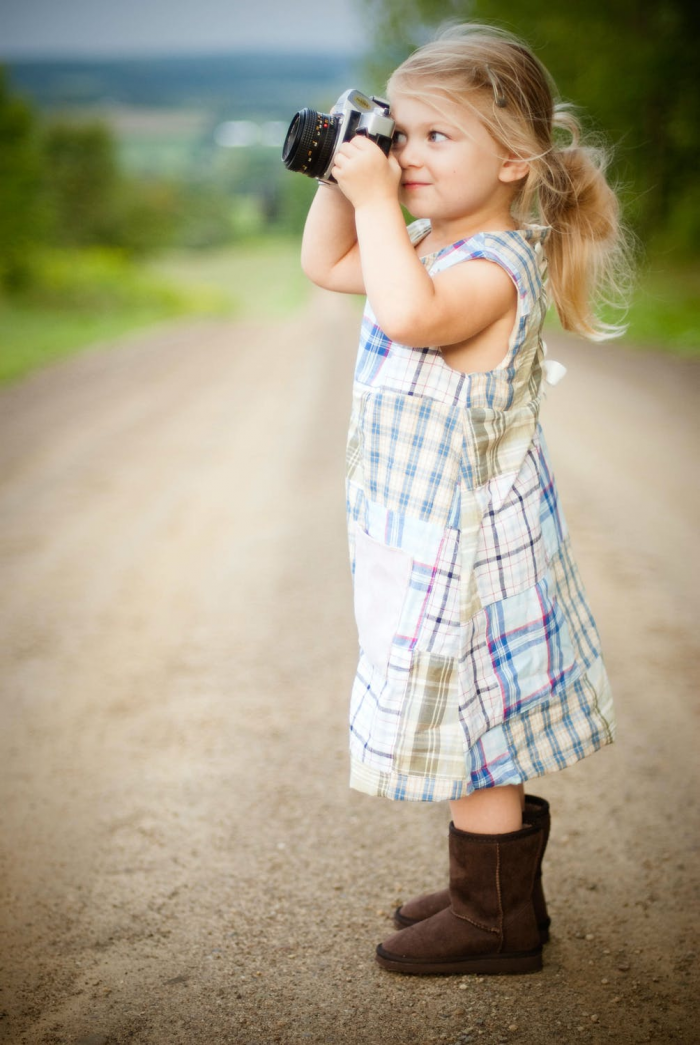 Pexels
Develop a Photo Album/Book
You can also immortalize your child's memories by creating their very own photo album or book. This gift will allow your child to flip through their own collection of admiration-worthy photos wherever and whenever they want to. They can also show off this book to the people in their life who mean the most to them in the years ahead.
Create Personalized Objects
These are one of the most fun ways to capture your child's most beloved, timeless memories. For instance, consider printing your child's favorite photo on a tumbler or mug. In this way, as your child gets older, they can take their photo everywhere with them, viewing it at work, at school, or during mundane activities. Especially when they get stressed out about figuring out a new play on the gridiron, or figuring out a trigonometry problem that has them stumped, their personalized object can quickly trigger happy memories give them the energy boost they need to go forth and conquer.
You could also place your child's iconic photos in a calendar. Simply let each month of a given year feature a photo of your child that was taken in that month.
You may also want to immortalize your child's memories by turning your favorite photos into stickers. These stickers can easily go on a notebook, planner, phone, or laptop for regularly viewing. They can even go in your child's scrapbook if you're a craft lover. What's great about stickers is that they are relatively water-resistant, so you can expect them to hold up for a long time.
Immortalize Your Child's Memories with Photographs Today!
If you're like many modern parents, you've likely taken numerous photos with your smartphone over the years, and now, they're sitting in some hard drive, where they can be long-forgotten. The good news is you can easily allow your child's most precious memories to receive the attention they deserve in your home.
Follow the above-listed tips for immortalizing your kid's memories so that your friends and loved ones can look at them at any time and enjoy them for years to come.