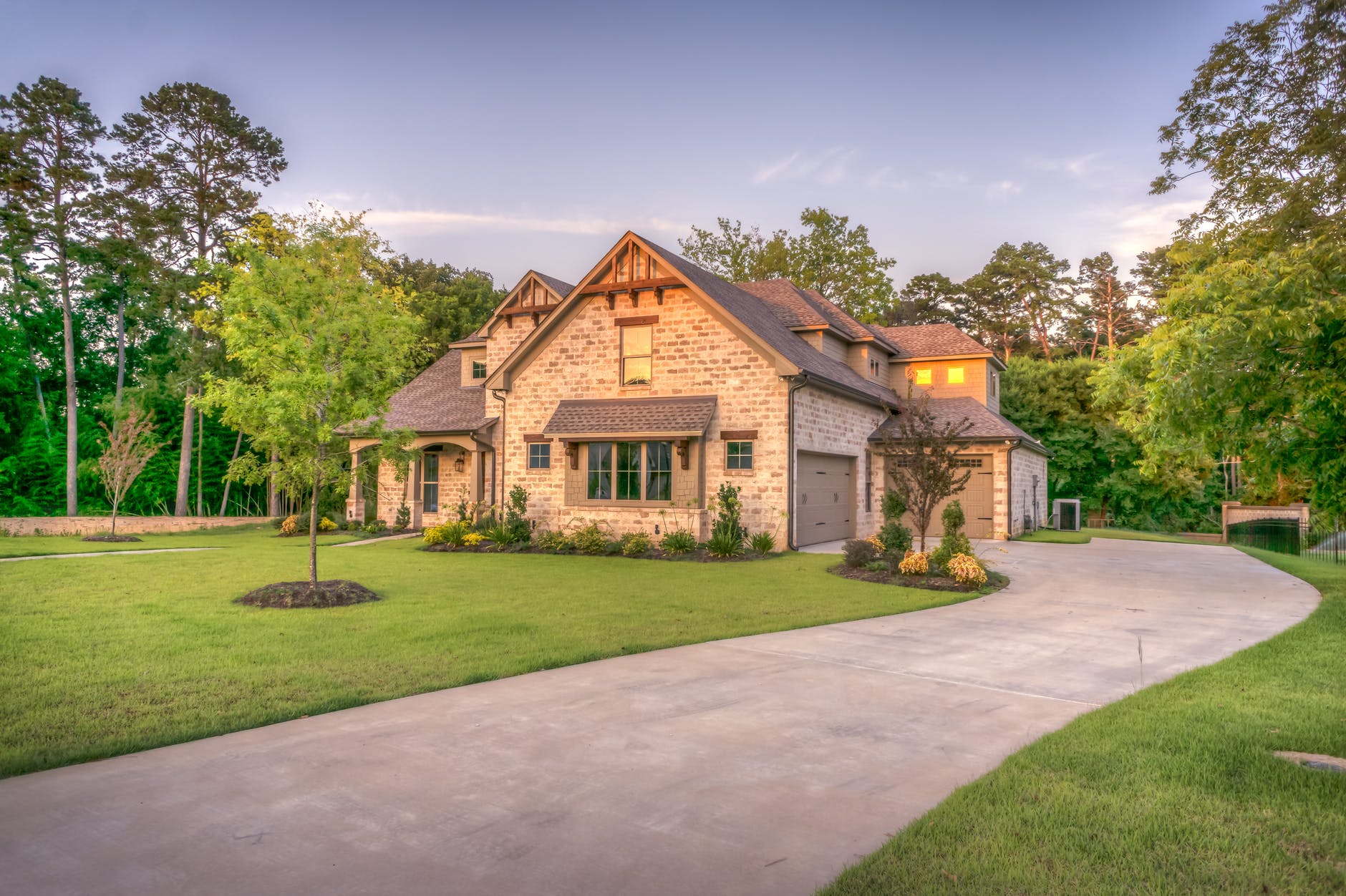 Driveways aren't just a place for parking the car but also the focal point to your home. They deserve attention, whether they need improvements or just modern-day enhancements. It's the first thing people see when they visit your home, meaning a great driveway design can ensure that the property looks its best.
If you're looking for new ways to improve and modify the look of your driveway, below are some helpful ideas that might help you pick a style and get started.
Make it simple and modern
There are many choices for an interesting driveway like tarmac driveway, concrete driveway, Indian stone driveways, resin-bound driveways, cobblestone or brick driveways, and many more. If you're looking for cheap solutions for your driveway, tarmac and concrete might be the materials for you.
Tarmac driveways can be a great idea for a small front garden driveway if you're on a budget. The tarmacing driveway cost can be quite affordable, and its benefits include easy installation, being quick to dry, weather-resistant, durable, and easy to maintain. The repair costs for this type of material are relatively cheap to complete and can be done with cold lay tarmac.
Landscape
If you want to add more green to your driveway consider grass, shrubs, and bright blooms as a border to your driveway. You just need to hire a gardener who can do the job well, and you might want to consider adding a line of soil with some plants to make it more vibrant. It's a great way to add greenery to your driveway while also having somewhere for the water to drain away.
If you opt for a gravel driveway, a good idea would be to consider placing floor mats for home entrances, whether it's your front door or the door to your garage. They will help with trapping dirt and debris before you enter your home, so it's important to select a mat that is designed to function in outdoor environments but still makes your driveway look classy.
Maintenance
If you're planning on putting concrete or some other type of driveway, maintenance is also very important. For example, gravel driveways require a lot of maintenance, so if you don't want to spend your weekend sweeping up loose bits of rock, you might want to choose a different low-maintenance driveway.
This is why the tarmac driveway is one of the best solutions since it's low-maintenance, and easy and inexpensive to repair. Also, good tarmac paint can prevent any future wear and tear with engine oil and fluid.
Permeable driveway
This type of driveway is designed to funnel water into the ground and away from sewage and drains systems. If you want to avoid flooding in areas where excess is already a problem, having a permeable driveway can drain the water away quickly. It can also stop any pollutants from the car from being washed off into the drains.
Some of the best permeable driveway options include gravel driveway, reinforced grass, plastic grids, and many more. The plastic grid, for example, keeps the aggregate in place and the structure to handle cars without spreading or sinking.
Other types of driveway
1.Mixed stone tiles
The mixed stone tiles will reflect the exterior of your house, and you can also add greenery in the surrounding areas for an overall charming and classic aesthetic. If you want to change something, and avoid the concrete style, this can be a great natural-looking choice for your driveway, and it doesn't need much upkeep.
2.Cobblestone
The cobblestone type of driveway is reminiscent of European towns, and it will bring a timeless look to a well-designed landscape. It's a durable option and adds a bit of aesthetic to your home. Mixing brick, grass, and organic-shaped stone pavers will give it a storybook look.
3. Undone style
Gravel and paving stones are the most cost-effective material options that look very rustically charming. They are also easy to maintain, just pay attention to the drainage system and you'll probably need to sweep the driveway regularly to keep it from cluttering.
4. Brick style
This type of style is an aesthetic as old as time. Having a wide, circular driveway filled with small bricks in different colors feels like something out of a history book. This can set the tone for a charming entrance to your home. You can enhance its look with a bit of landscaping around it.
5. Mixed style
A mixed type of driveway can include tar, chip, and a bit of greenery. The contrast will provide a grandiose look to your driveway. The concept of bright greenery with beautiful bricks contrasted by a large tar and chip driveway will give a luxurious look to your entranceway.
6. Crushed concrete
This style is also known as concrete aggregate and it's an ideal material for those looking for an attractive and unique driveway. This style is budget-friendly and offers an adaptable appearance that looks good in any environment and architectural style. Plus, it's easy to install and the use of recycled materials gives it an eco-friendly curb appeal.
Final thoughts
Driveways have become an important aspect of one's property when it comes to style, and it's worth thinking about different design ideas that will look both beautiful and practical. Although many people go for a basic asphalt, tarmac, or concrete driveway, why not make it stylish and enjoy the aesthetic potential that modern designs offer? After all, it's more than just a place to park your car. It should absolutely and flawlessly complement the rest of your home.