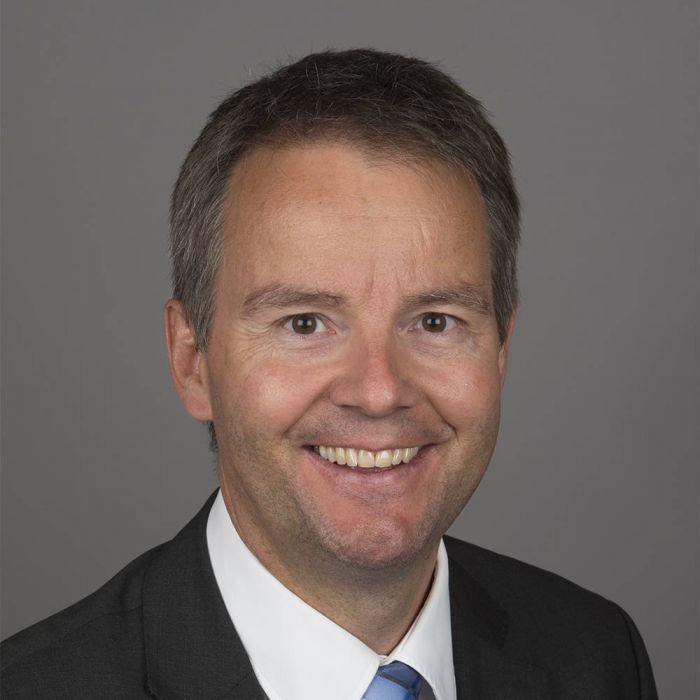 Tourism Switzerland
I interviewed Interlaken Tourism CEO Daniel Sulzer about markets, trends, & the Jungfrau Region's popularity with Asian visitors
What led to Interlaken becoming such a popular destination for guests from places such as China, Japan, India, Taiwan and Southeast Asia?
The unique landscape with its mountains around the world-famous peaks of Eiger, Mönch and Jungfrau and the stunning location between Lake Brienz and Lake Thun spend us a natural, absolute phenomenal USP and our identity.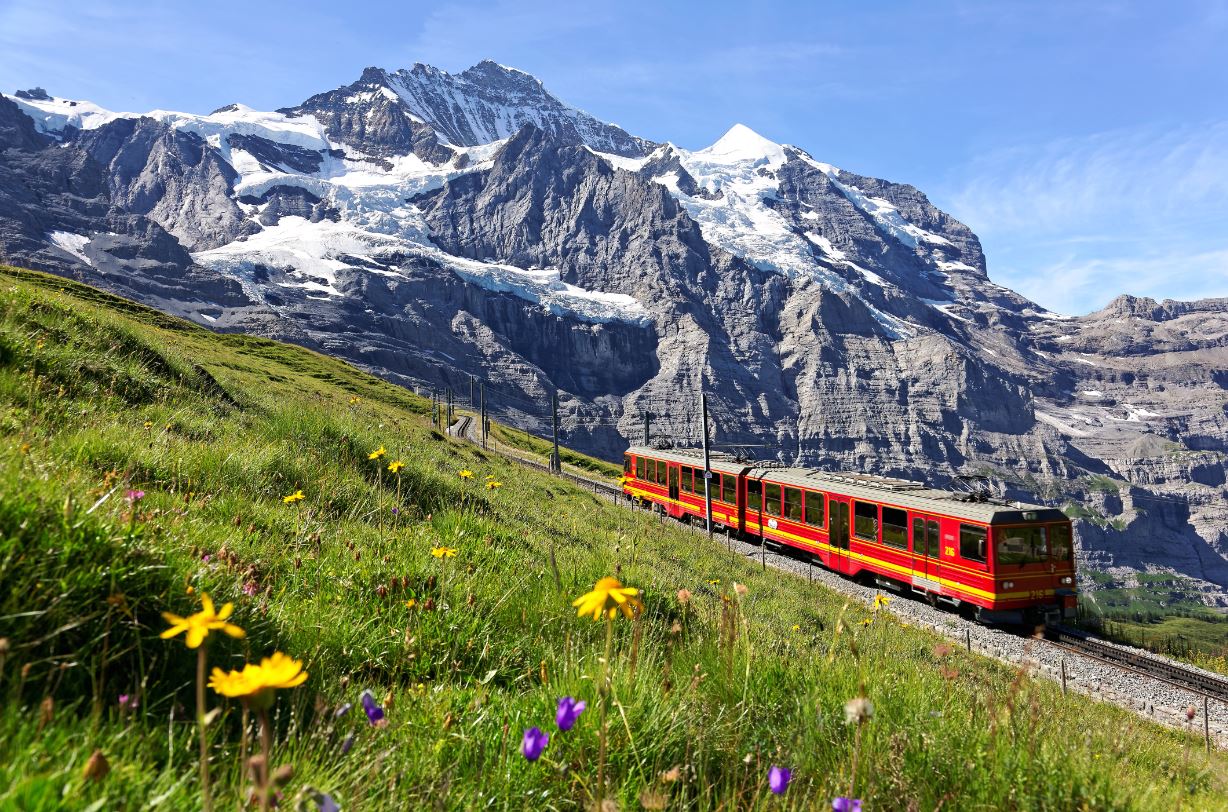 Shutterstock
Since decades pioneers increased the holiday business and developed a wide range of unique products to show the world the beauties of our nature and our impressive culture. Today we have numerous internationally very well known brands and magnets such as the Jungfraujoch Top of Europe, the famous and luxury Grand Hotel Victoria Jungfrau & Spa and – especially to Asians – the innovative jeweleries.
Active guests from all over the world appreciate Interlaken as «Adventure Capital of Europe». Paragliding, river rafting, hiking, biking – Interlaken offers a wide range of outdoor activities up in the air, on the ground as well as on and in the water.
Interlaken Tourism is actively representing up to twenty countries all over the world. This wide range of visitor markets gives us stability and makes Interlaken as international as it is. Right now, we have the new focus on winter tourism. Interlaken is already a strong brand in tourism. Sadly, many people don't know their possibilities here during wintertime.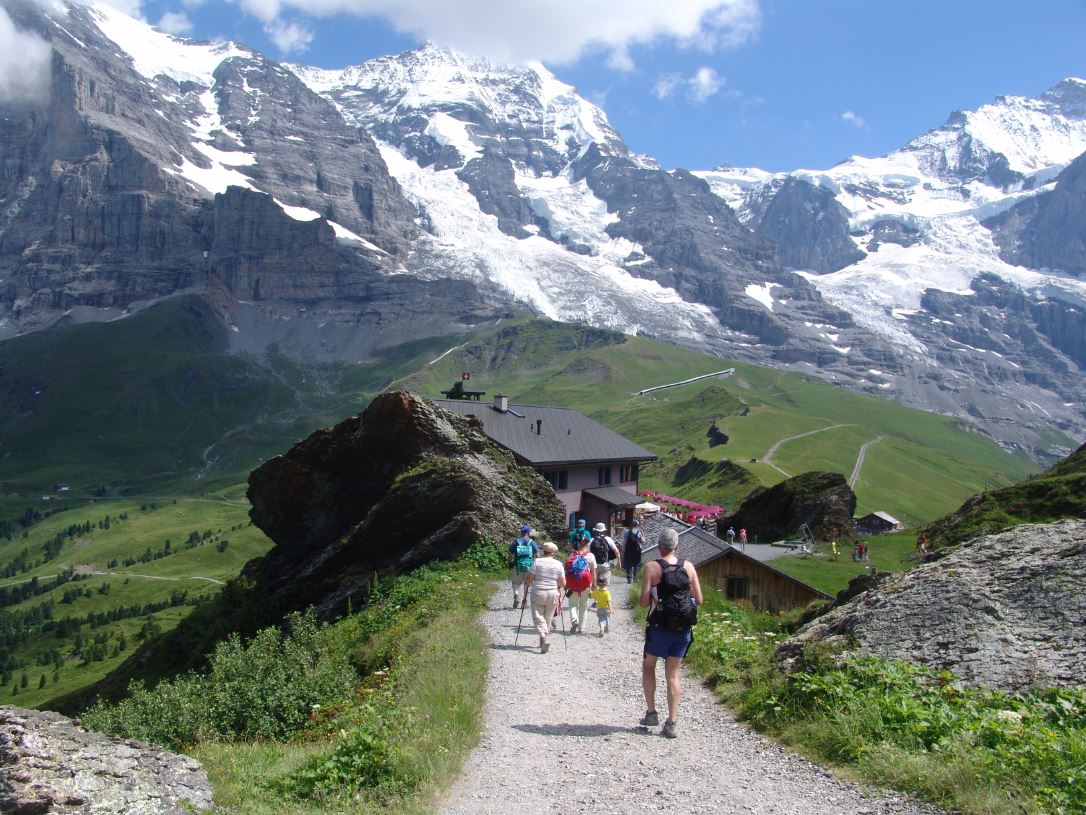 Today, Interlaken is one of the largest holiday regions in Switzerland, it starts in Brienz over to Interlaken and Thun. This offers our guests a vast variety of holiday and nature experiences.
Does hosting those demographics inform any initiatives or focuses?
Sure, locals accepted the shift of our visitors and their demand. Restaurants, hotels and several suppliers adapted their products. A small example: While world food festivals have their boom in Europe, the little town of Interlaken offers everyday food from all over the world.
Interlaken Tourism organizes every year the «Intercultural Workshops». We explain touristic players' foreign cultures and the way to life of our guests. These workshops help to build bridges and develop the knowledges about our guests and their traditions.
Was the growth of Asian visitorship organic, or a result of media and publicity outreach?
Both of them and, to be honest, also a bit of luck and thanks to pioneers. Interlaken Tourism and few companies entered strategic, well-assessed cooperation, who we work hard on them to increase further on. To be internationally successful you have to understand the demand as good as possible, trusting strong partners and stay flexible to keep the ability to adapt with product management.
What current or upcoming industry trends, either technological or service related, excite you?
We get in a direct and personal dialogue with guests. The basic step is our new e-guest-portal (new website). The next, way bigger step follows this year with a brand-new e-guestcard. Our guests shall find offers and experiences fitting perfect to their own abilities and preferences. The digitalization helps us to learn more about our guests. On the other side we present them customized offers. Our goal is a classic win-win situation.
Is the Jungfrau Region, due to The Alps, a storybook locale for people from other parts of the world?
Quick answer: Yes. As mentioned, our nature is our big gift and our biggest USP. People from all over the world admire and estimate our landscape very much – several are jealous of us because we are so pleased to live here in a heavenly place.
How much of your 3 to 5-day guest stays are repeat or annual vacationers (if you know)?
There are no precise figures. We guess most of them are repeaters because the largest fractions of our guests are still Swiss and Europeans.
Has tourism from Asian countries impacted European visitor levels?
I don't think so. The whole of Switzerland had fewer European guests during the last years. While numerous destinations struggled, Interlaken luckily grew thanks to guests from Asia. Interlaken is international because we are typical Swiss. Our tradition with cows, cowbells, yodeling, cheese, chocolate, watches and the cordial manner of the locals combined with our unique location makes Interlaken to typical Switzerland in one place.
Thank you so much for your time

Tourism Switzerland
Lake Cruise, Jungfrau Region