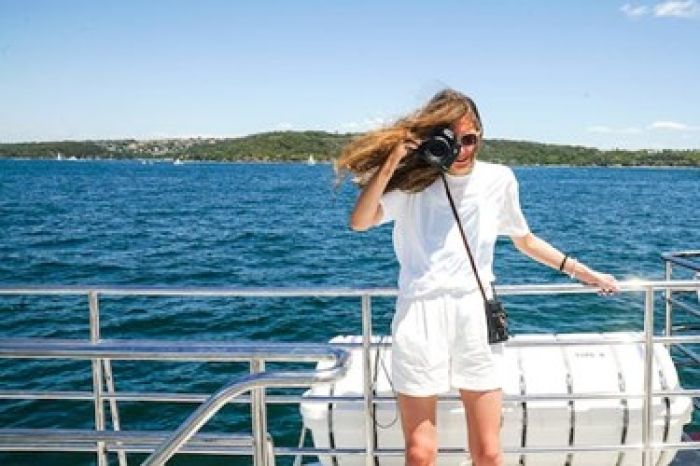 As the trend toward more discerning tastes continues, the demand for exclusive luxury brands and experiences continues to rise. Aggregating websites and services allow even those of us with minimal experience in the field to compare options and make informed decisions about our purchases with the confidence that we're getting what we pay for.
London based Plum Guide handpicks homestays and vacation rentals so its customers can be assured of the quality they will receive – as do market leaders Airbnb with the recent addition of a curated 'Plus' category. It's even possible to charter private jets from an Uber-like app made especially for the task.
The popularity and growth of the yacht charter sector has exploded in recent years as people discover the possibility of accessing a crewed luxury yacht or catamaran is more affordable than one might first assume, especially when using an aforementioned aggregator website.
Everything from humble canal boat breaks to extravagant superyachts plotting a course through the most exotic backdrops are just a few clicks away, with good operators you can filter search results by destination, with or without a skipper and crew, and size of vessel/your intended party.
Boat charters make a welcome change from the unremarkable destinations reached by car, bus or train once you've disembarked the plane. There are a multitude of secluded spots only accessible via the planet's seas, oceans and waterways, so you can escape the hubbub and find your own sequestered paradise.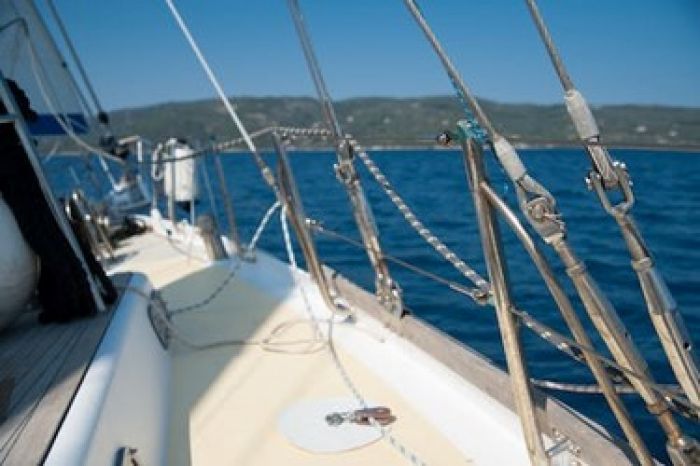 Popular Luxury Catamaran Destinations
Greece – with 227 inhabited islands to explore in clusters each with their own personality and charm, Greece is a must for any seafaring enthusiast. From the iconic Santorini caldera and its topaz blue roofed Cycladic architecture to the sheltered Dodecanese, steeped in history, several lifetimes wouldn't be enough to see it all.
The Caribbean – the Caribbean sea might be the most synonymous with picture postcard sailing of all destinations. Make the difficult choice between the Bahamas in the north or the volcanic arc of the Lesser antilles: including the British Virgin Islands, Grenada and the newly trending hotspot Antigua and Barbuda, you can browse some available boat listings here. The seasons dictate the best time to sail many of the isles due to their exposed nature but expect palm fringed, white sand beaches and impossibly turquoise seas.
Italy – the Tyrrhenian Sea off the west coast of the Italian mainland is home to the lesser known Aeolian Islands – sometimes called the Lipari islands after the largest of the archipelago – which make for a spellbinding addition to any Sicily trip. Sample freshly harvested capers in Salina and bathe in Vulcano's geothermal pools.
Thailand – sometimes overlooked when planning a unique excursion of Indochina, but sailing is the most unforgettable way to experience this exotic part of the world. Thailand has three distinct coastlines: the Gulf of Thailand, the west facing Andaman coast and the southeastern coast. Her islands and islets number in the thousands making it the best choice for sailing in the whole of Southeast Asia and an infinitely varied itinerary.
What Should You Pack?
So, you've booked a break on board a luxury catamaran setting sail from Antigua. What are some must-haves to include in your luggage?
If you've chosen a bareboat charter, at least someone in your party is an able seaman and you'll likely know your way around a boat. These types of holidays are perfect for the active types.
Or maybe you've hired your own skipper and crew, or chartered a catamaran that comes with all the person power required for the daily maintenance and navigation of the ship. In that case you can put your feet up and get busy soaking up the midday sun on the aft deck.
Water resistant sun protection and bathing suits are obviously important when you're at sea, especially when you're likely to be snorkelling around Antigua's coral reefs to the east, north and south coast of the island. It's a good idea to avoid the hottest part of the day or to at least cover up with longer sleeved attire or a sarong and a good sun hat.
The water is your new home so make sure you pack a waterproof camera so you can capture and relive the memories when you're back on dry land, dreaming of being back on the waves.
For evenings when you've dropped anchor in St John's or Jolly harbour, you'll want to pack some cool and comfortable outfits for sampling the island's unparalleled seafood. December to April is the best time to travel when the temperatures in the evenings will be in the low to mid 20s.
If you're not used to the usual sounds of a boat or if you're a light sleeper, a pair of ear plugs and an eye ma


In a fast-paced world, surrounded by career and family pressures, it can sometimes be easy to overlook the importance of self-care and making time for yourself. Regular breaks to unwind, relax and be pampered are sometimes the best way to keep your mental health in check.

They say a change is as good as a rest and what better way of enjoying a brand new experience could there be than taking to the open Caribbean waters with your family or friends on your own private luxury catamaran.