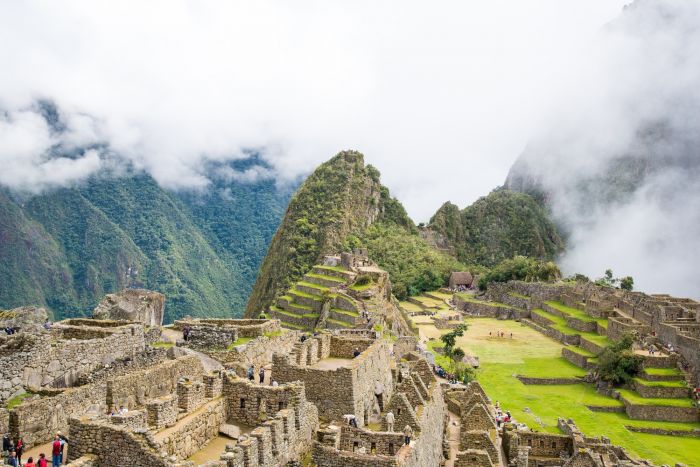 � Cristian Lumezanu
Embarking on the 4-day, marathon-length trek to get to Machu Picchu is an ultimate experience in itself, but being prepared for it is what can make or break your adventure. From making sure your physical body is actually prepared for it, going to the necessary training, picking the right trekking company to having the perfect gear to make things go as smooth as possible, everything has to be in perfect sync to turn this into the experience of a lifetime. To keep you from guessing, we've put together the ultimate list of luxury items that will take you to the top in style and will ensure you have the best time possible. We also made sure all the items are useful and lightweight since you will have to carry them up the mountain.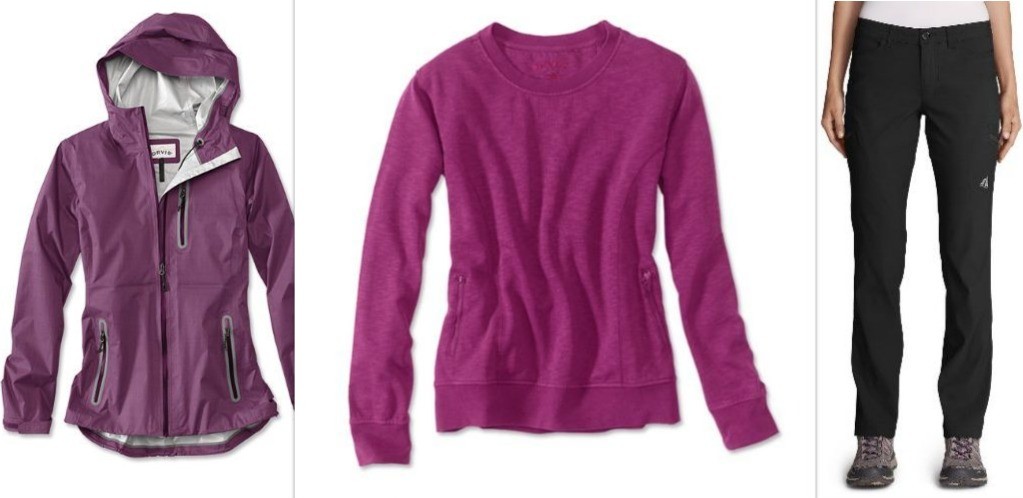 The Clothing
Staying dry and comfortable on the 4-day trek is probably one of the most important things. Don't think that just because you're hiking during the dry months, you're safe from rain as any trekking company worth its salt will tell you that rain can come out of nowhere so you have to be prepared for it since the option of just throwing your clothes in the dryer after does not really exist. Check out our picks for the perfect attire to bring on the Inca Trail
The Orvis Hatch Rain Jacket is the ideal companion for those rains that come out of the blue and it packs away easily when you don't need it.
Paired with the Eddie Bauer Women's Guide Pro Pants, you will basically have an impenetrable shield for any kind of weather you might face on your adventure.
On the cooler days, the Orvis Sunwached Crewneck Sweatshirt will keep you warm and cozy.
The Shoes and Socks
Ask any serious climber and they will tell you that the most important part of a trek is having the right shoes - the shoes that will keep you dry and protected from the elements, but are also comfortable enough to wear for extended periods of time without worrying about blisters or any other discomfort. Therefore, we decided to offer you two options for your ideal shoes on the Inca Trail.
The Merrell Women's Chameleon 7 Mid Waterproof are the ideal rugged boots to keep you going on this marathon long trek, making sure your feet are warm and protected at all times. In fact, they are so well designed that you won't even realized you've been wearing them for hours and hours every day.
Don't let the sleek look of the Pikolinos® Lisboa Leather Sneaker fool you. They are as intense as they come, offering you the perfect grip to tackle those steep climbs, while at the same time keeping you a bit more stylish.
Since you're trekking at high altitude, investing in a good pair of Compression Socks is vital to the happiness of your feet and in turn your happiness.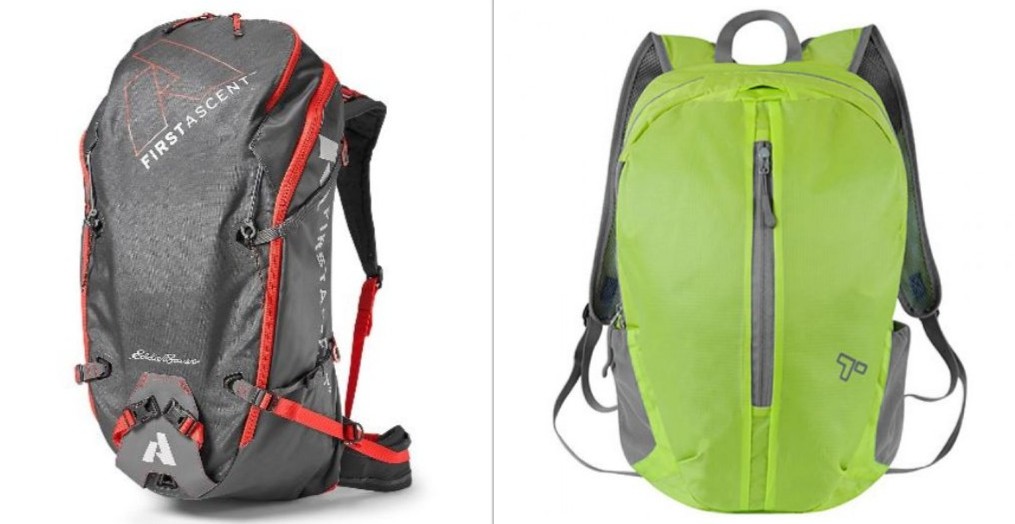 The Backpack
While most companies will offer porters, the Peruvian government has restricted the amount of weight they are allowed to carry up the mountain, so you will find yourself actually having to carry a good amount of your own stuff. Generally, the porters carry the tents and can also handle sleeping bags or sleeping mats, but for your personal belongings, you can't have a better backpack than the Eddie Bauer Alchemist 45/50 Pack. Made for climbing and hiking, the Sorcerer Pack is made of CTF monofilament fiber and has a welded construction that delivers best-in-class performance for strength, lightweight, and weather resistance. Plus it expands from 40 to 55 liters to make room for all your things.
In addition to the backpack that carries all your belonging up the mountain, it's always good to bring a small Packable Backpack that will keep things handy and easy to reach without requiring you to take your trekking backpack off.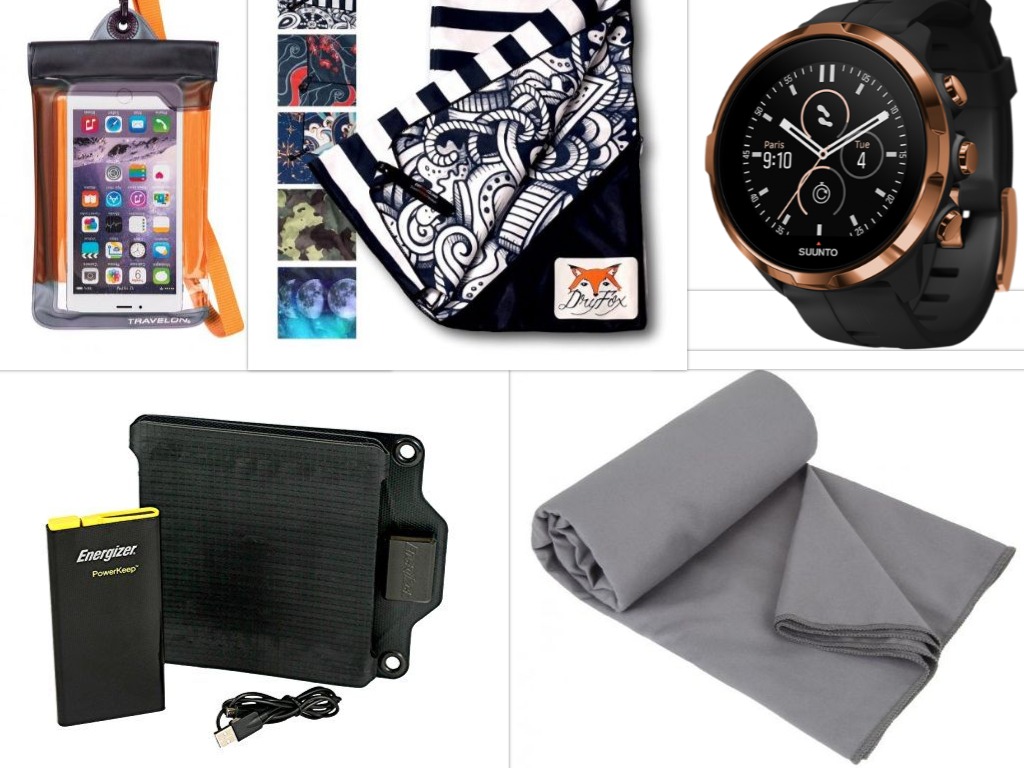 The Extras
While most of the items in this category are not utterly necessary as are the ones from the previous categories, we believe that they will improve your experience of the mountain and make those miles go faster.
Keep track of the hike with one of the best outdoors smartwatches on the market, the Suunto Spartan Sports Wrist HR. Apart from the fact that it will show you all kinds of stats about the trek as you're going through it, it's always nice to look back at it and see your accomplishments, rather than just look back at photos.
Four days up in the mountains means no outlets to charge your favorite devices so you can take as many photos as possible, which is why we got you all covered with the solar-powered Powerkeep 36 which keeps you at 100% for the entire duration of your trip. Paired with the Waterproof Smart Phone/Digital Camera Pouch, you should have no trouble coming back home with a whole album of National Geographic worthy photos.
Since the weather on the mountain can get a little wet, it's best to come prepared with not one, but two super absorbent towels that take up as little space as possible and dry up super quick.
The DryFoxCo Quick Dry Microfiber Towel with Pocket and the Antibacterial Travel Towel are definitely the best choices out there to give you that warm and fuzzy feeling, yet not weigh you down too much.