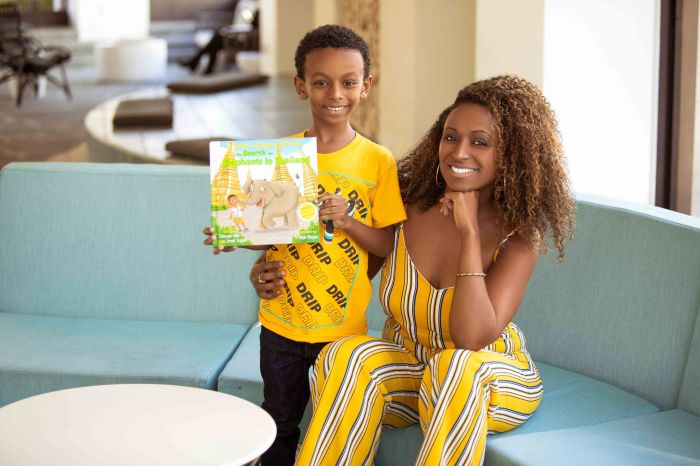 LESLIE ANDREWS PHOTOGRAPHY
I had the opportunity to interview the mom and son duo, Deborah Haile and Jonah Seyum who built the publishing company, Tiny Global Footprints.
Co-CEO of Tiny Global Footprints, world traveler, and bestselling author, Jonah is eight years old and has traveled to 10 countries. He is the first published Eritrean child author and enjoys spending time with his family. As a lover of both sports and reading, Jonah plays soccer and basketball as well as loves reading the Diary of a Wimpy Kid series. He enjoys learning new languages and dancing to Eritrean music.
Founder and Co-CEO of Tiny Global Footprints, writing coach, and bestselling author, Deborah is a busy working mother committed to seeing the world with her son. She loves seeing the world through his eyes and sharing stories from their travels by writing Jonah's Global Footprints: Book 1: The Search for Elephants in Thailand, and Book 2: Finding My Amigo in Cuba, and more to come in the series.
Deborah is originally from Eritrea but grew up in Minnesota. She is passionate about teaching children about global cultures and wants to help make travel an essential part of every childhood. She plans to publish more books based on the different countries she and Jonah visit.
What is your professional background?
My professional background is in the legal field, and I have my master's degree in Public Policy. However, I am the CEO and founder of Tiny Global Footprints and a best-selling author of the book series titled "Jonah's Global Footprints".
How did you start your business?
When Jonah was little, he and I weren't able to spend a lot of time together because of the long hours I spent at work (I had and still have a full-time job), not to mention the time required for my graduate school program. I'd work all day and then take classes at night, just trying to keep up — though I always felt like I was behind and not enough…never enough at work, at grad school, and as a mother. I hoped that if I just worked a little harder, things would somehow get better, but nothing seemed to help. And the harder I worked, the worse I felt until I began to burn out, the mental and emotional tax of "work harder" overwhelming.
In the chaos, I'd found a respite in travel — I loved seeing different places and it was a way to escape the hustle and bustle of everyday life with work, school, and other responsibilities. After his first trip abroad to the Dominican Republic when Jonah was 17 months old and then his next trip at 20 months (this time to Dubai and Eritrea for a family trip), I could see that Jonah loved to travel too. I wondered if I was onto something; could there be the potential for travel to be a chance to spend some special time together, perhaps helping to make up for any time we'd lost?
Well, travel hit the spot I'd been searching for, creating a space for Jonah and me to share new experiences, go adventuring, and learn about ourselves, and the world together. (And the family travel trend continued).
Now at eight years old, Jonah has been to 10 countries around the world. Then from these travels and sharing with friends and family, we began to get questions about what it was like to travel the world with a young child and what Jonah thought.
As we began to share more of our experiences, the idea to write books came up, and we started our book series: "Jonah's Global Footprints". Then that became a mother and son business with Tiny Global Footprints where we aim to share the educational impact of travel in childhood and inspire other families to travel with their children!
What advice would you give to parents looking to start a business with their children?
Starting a business is difficult as is it but the best advice I can share with other parents who want to start ventures with their kids is:
1. Come up with a business strategy/ plan
2. Learn the market
3. Create a name for your business, register your business and get federal & State tax IDs
4. Believe in your work and your vision for your business
5. Learn how to manage your time efficiently
6. Be innovative
7. Be an effective communicator
8. Learn how to mitigate risks
9. Keep going even when the road gets tough
Where is your favorite place to visit?
Out of all of the places we've visited, our favorite travel destinations are Cuba, Eritrea, Thailand, and South Africa.
What is this year's splurge?
We are traveling to Colombia, South America and it will be our first flight out of the country in a year since Covid hit so we are very excited about the trip. We will be staying at the Intercontinental Hotel in Cartagena, Colombia, and exploring the beautiful city with lots of activities planned to include horseback riding and a visit to the mud volcano that is 2300 meters deep. The plan is for us to soak and float in it for about 20 minutes--we are very excited about this experience. We are also going to check out all the different restaurants and do a little shopping so that will be our splurge for the year.
How can readers connect with you?
They can visit our site: tinyglobalfootprints.com and follow us on Instagram @tinyglobalfootprints_ https://www.instagram.com/tinyglobalfootprints_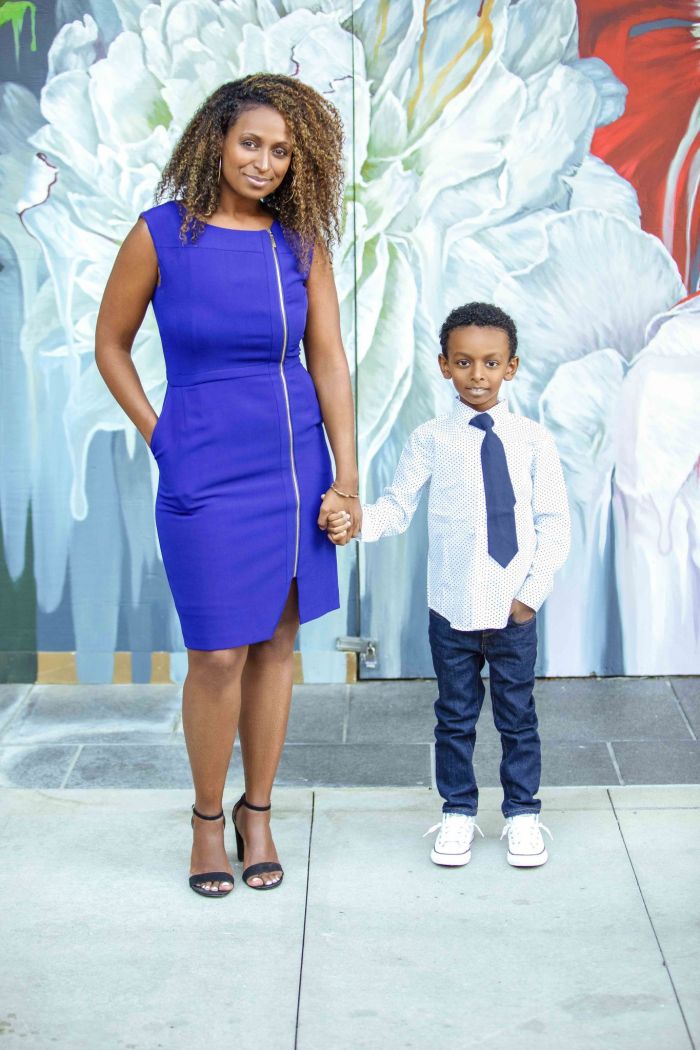 LESLIE ANDREWS PHOTOGRAPHY