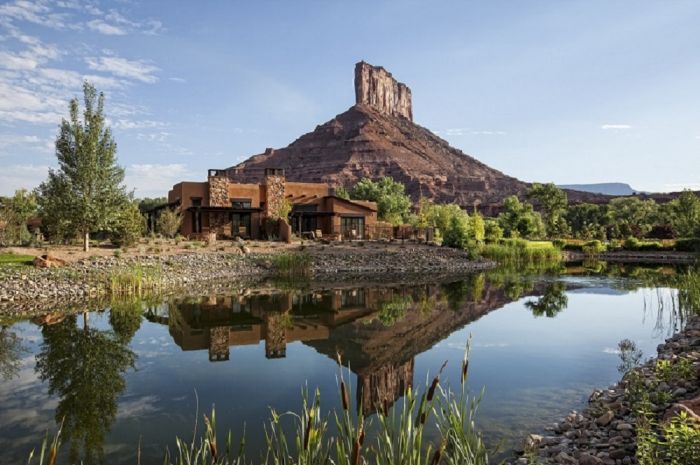 Photos Credit: Gateway Canyons Resort & Spa
In my 20s I turned what was to be a two-month trip to the Greek Islands into a 13-month trip around the world, I returned to my native San Francisco without a job prospect in sight. During this time, preferred accommodations included sleeping on rooftops and beaches in Greece. Later, on in life, I was afforded opportunities to stay in more opulent digs, even once staying at the Hayman Island Resort in Australia's Great Barrier Reef. Until recently, I can honestly say that I pledged no allegiance to any one particular hotel brand until I went to Colorado.
Have you ever found a brand that blends perfectly with your own personal philosophy? Like a giddy teenager on a first date, I fortuitously stumbled into a new love, The Gateway Canyons Resort & Spa in Gateway, Colorado. I read about Gateway Canyons in an in-flight magazine. I always say that you should be wary of your preconceptions about the place—the accumulation of iconography and clichés, photographs seen and descriptions read, especially holding true when coming from an airline in-flight magazines. In this case, the accolades were spot on the money.
I vividly recall the breath-stopping, time-skipping beauty of Red Rock Country. Like my first visit to Uluru in Australia, I was immediately intoxicated and fell hard. I was memorized, drawn into a palate of crimson, cobalt, onyx and granite. A portrait with endless visions of bedrock, slabs, and quarries were nothing short of spellbinding. My new sweetheart did not disappoint. Gateway Canyons was seemingly not a hotel at all. It was more of a style of life, a living village blending into the vast open spaces of America's last frontier, conjuring images of Butch Cassidy and the Sundance Kid.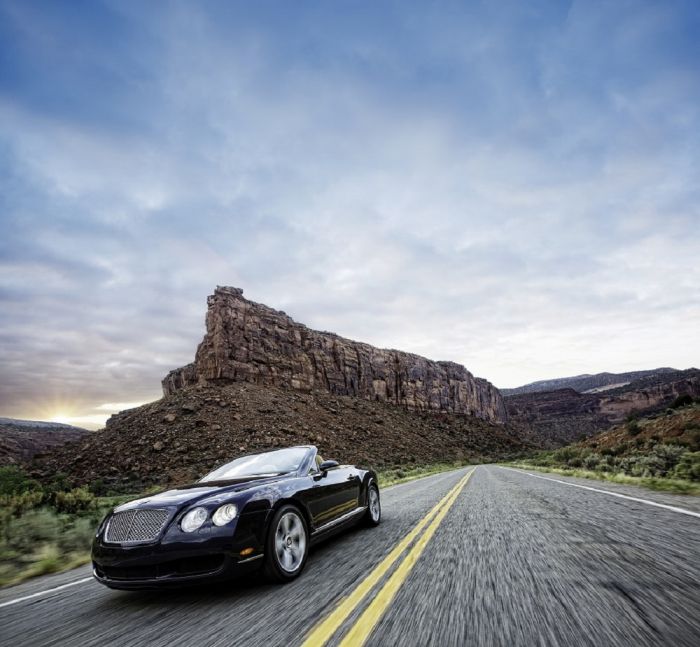 Gateway Canyons Resort & Spa
I soon learned the property belonged to a privately-held company called Noble House Hotels & Resorts. What always seems to be missing in many hotel brands are forward thinkers, visionaries who view their properties far beyond a structure that houses guests. The Noble House label has been in existence for over 30 years. The corporation owns and manages a luxury portfolio of 15 unequivocal, extraordinary properties. Too many times hoteliers loosely throw around the words "unique" or "one of a kind." Clearly, one senses that Noble House is a different brand of property.
Luxurious, yet warm and comforting properties are the norm here. They demystify the notion that most hotels are the same because no two Noble House properties are alike. Spanning the U.S. from its home base in Seattle, Washington, there are also immersive properties in places like the iconic Napa Valley, Grand Tetons in Wyoming, and the Florida Keys. As Noble House CEO, John McDonoghue states, "Our philosophy emphasizes location, distinction, and soul. Each property maximizes and showcases its physical setting and history."
Resort settings where guests coexist with breathtaking backdrops and are made to feel right at home. This is no stodgy hotel brand that gets lost the shuffle of ubiquitous chains found throughout the world. Noble House has dedicated itself to creating and managing exceptional properties that contribute to their communities, staying true to local history, culture, and ambiance.
As was my sojourn at Gateway Canyons, each Noble House hotel or resort is like no other. The well thought out regions are splendid and elevate the guest experience. The forward thinking Noble House realizes that remarkable retreats begin with a passionate hospitality staff that caters to the guests every whim. Take the plunge: Go and create your own travel tales at any one of the stellar Noble House Hotels & Resorts.