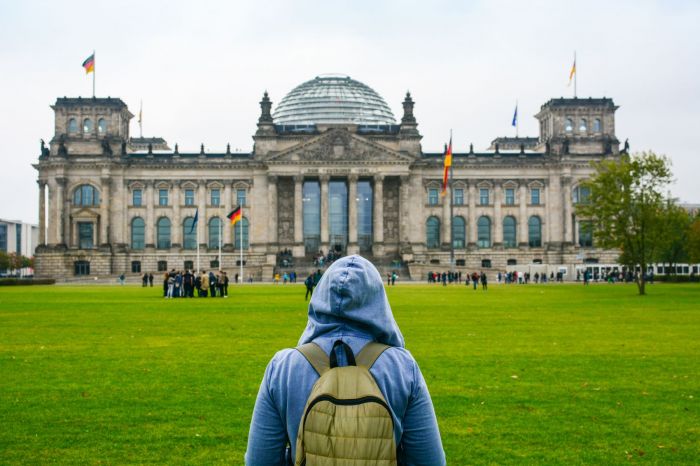 Student years are maybe the best time to travel. When you travel with your parents while still in high school, it's great, because you don't have to pay for anything and in general you don't have to worry about money. But the cons are that you don't have any freedom of choice, and you must go to the places your parents chose, even if you don't want to. After graduation from college, you will be trying to find a well-paid job and to get a good reputation among co-workers and managers. So, you will not think about traveling for two or three more years. This time is not about traveling; it's about working 24/7. In a couple of years, with a family and small kids, for sure, you will choose not to travel long distances. Many parents imagine the stress of a 10-hour journey somewhere to Europe with a screaming baby in their hands and decide that they don't want to see the Eiffel Tower that much. When you are retired, traveling can become a perfect way to spend your time, but a lot of activities you could easily do in your student years now might be rather challenging. Hitchhiking, bungee jumping, and mountain climbing are more accessible and exciting when you don't have to think about your blood pressure.
If you worry that you can lose your part-time job while traveling and that you will not have enough money or income after coming back, we have a nice suggestion. You can not only enjoy new cities and countries but earn money at the same time. Check wandereater.com, as they have some options for you on how to get money when traveling. In this article, we have gathered some essential advice to make your time on a trip pleasant and comfortable.
Choose the perfect time for you.
Maybe the first and the most important thing you have to decide is when you want to travel. In most cases, students travel during summer break. You have enough time to travel even to another continent, the weather is really lovely in most countries, and it's more comfortable as you don't have to take a lot of stuff with you. Of course, if you are a fan of winter sports, then you have to organize your trips in winter. The tips for those students who are fond of winter traveling you can find in a separate article.
Take your friends with you, not your academic debts.
If you have an unsolved problem, your brain will constantly remind you of it, and your trip will turn into a disaster. In order not to see your professor in your dreams with a constant question, "When will you write your essays?", we recommend you take care of it beforehand. If you understand that you don't have enough time to write all the paperwork you have, look for a reliable writing service; for example, you can read essaypro reviews on scamfighter.net and place the order. It will save your time and nervoussystem and will help you not to form academic debts.
Being a student gives you a lot of benefits.
The problem of many student tourists is that they don't prepare for the trip and don't read what kind of discounts or even free services they can get if they confirm that they are college students. And it's not difficult to find this information. Just Google it or ask someone on the Internet, for example, those who have just returned from the country you want to visit.
Book tickets beforehand.
THe earlier you book the more money you will be able to spend at the destination point. For sure, it's possible to find very cheap tickets right before the flight, but it's not as easy as you may think. For sure you will have to spend a lot of time in front of your screen, constantly monitoring the sites. Usually, 1.5 or 2 months are enough to get really nice tickets, but if you plan to travel in the middle of summer, for example, or on some international holidays, start preparing earlier.
Don't waste money.
We strongly recommend you carefully consider your travel budget and try to stick to it. Of course, it's impossible to foresee all possible cases when you have to spend money; our life is full of surprises, sometimes not the most pleasant ones. But if it's possible to limit the money you spend on gifts and other stuff like that, you should do it. Try to find all the information you need, like exchange rate, mobile services price, etc.
Choose a B&B or a hostel.
Students usually don't spend a lot of time in a hotel room, as they spend almost all day round outside. So what's the point in spending money on a luxurious hotel? Just take into consideration not only big chain hotels. You can find some awesome hostels you rent an apartment on such services as Airbnb, or you can even consider couch surfing. Anyway, read reviews about the place you want to stay; sometimes, they can be very helpful and funny to read.