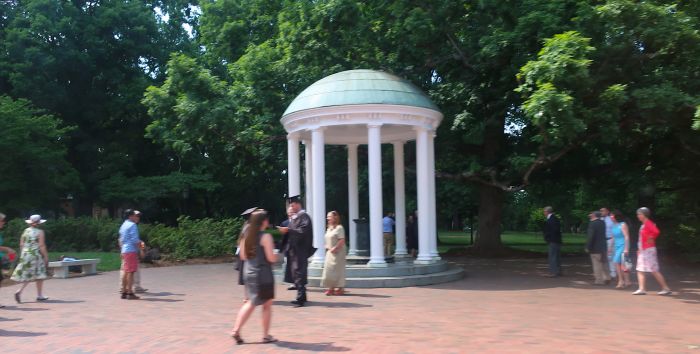 Photos Credit: Michael Reiss
Chapel Hill, North Carolina makes for an irresistible tourist destination, due to its historic architecture, its vibrant food and beverage scene, its arts, culture and its youthful, laid back vide. The town, with half of its nearly 60,000 population being students, is built around the oldest public university in the United States, the University of North Carolina Chapel Hill (UNC). The destination exudes a casual, southern charm and sophistication that perennially attracts visitors.
A stroll down Chapel Hill's main thoroughfare, Franklin Street, puts you under a tree-lined canopy, right in the center of university life—without the pressure of finals. Along the way you'll want to study the shops and galleries until you can no longer resist one of the many eateries, breweries, or award-nominated restaurants like Il Palio. Or, influenced by the Federal period style sorority and fraternity house, you may want to "go Greek" at Kipos Greek Taverna Restaurant, which offers authentic Greek food, served family style.