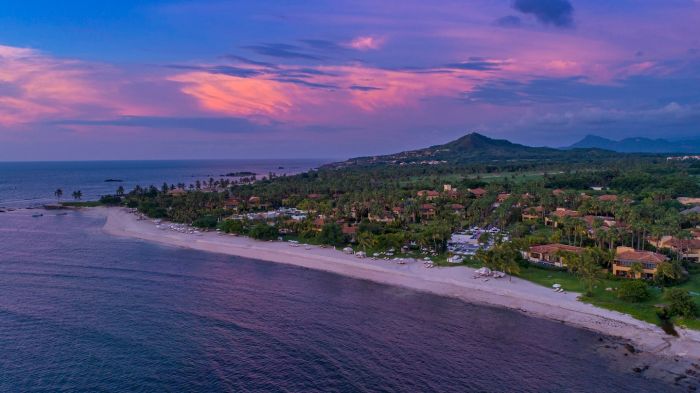 St. Regis Punta Mita
By Tim Cotroneo
If you're a vacationer with a love for photography, staying at the St. Regis Punta Mita will shift your passion into overdrive. A guest seeking optimum camera light had the good fortune of meeting a St. Regis staffer at the right place and the right time.
As the guest stepped from his suite in the late afternoon, Hugo, a St. Regis team member happened to drive by in a golf cart. The staffer inquired if there was anything he could do to help. When the guest replied that he was on a photographic mission to uncover the best in St. Regis images, he inadvertently connected with a soft spot in Hugo's heart.
Hugo shared that his late father was a photographer. He also mentioned that he had a relative who was an accomplished photographer. "Come with me. I'll show you some of the best photography spots on the St. Regis Punta Mita property," Hugo said.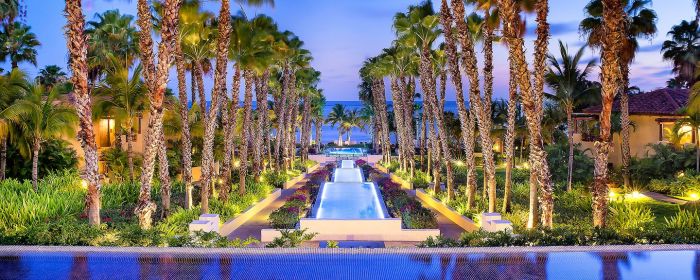 St. Regis Punta Mita
Perfect Timing in Punta Mita
The guest's timing couldn't have been more perfect. Not only would Hugo suggest image opportunities that define St. Regis' landscape, beach, restaurants, and flowers, the young staffer would also share anecdotes about the hotel's paradise-like property that only a long-tenured and generous insider would know.
Hugo pointed out a rugged island jutting out about 200-yards in the Pacific Ocean. Hugo revealed that at low tide, the ocean water was shallow enough to allow people to walk to this volcanic formation known as the Marietas Islands.
Moments later, Hugo halted the golf cart for a moment to acknowledge a lone flower growing on a tree. Hugo mused that the little things, and even the free things, are what often give him the most pleasure when exploring the St. Regis Punta Mita landscape. "If you're from a big city, don't forget to look straight up in the evening. The stars here at Punta Mita put on a light show like you've never seen before," Hugo said.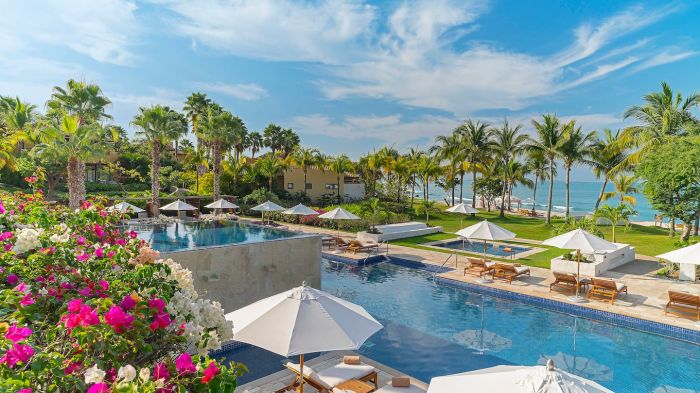 St. Regis Punta Mita
St. Regis in the Best Possible Light
Before stepping back into his suite, the grateful guest asked if there was anything he could do for Hugo. "No. Gracias. The best part of my job is making our guests happy."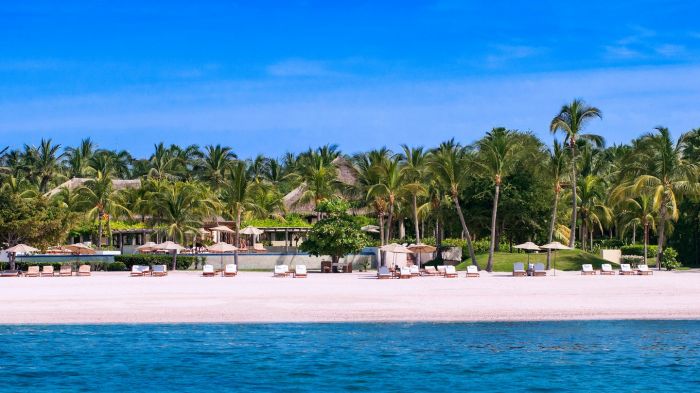 St. Regis Punta Mita
On a day when the Punta Mita photographic light was at its optimum, a St. Regis guest stepped out of his suite at a time that was either coincidence or fate. He not only discovered great photos of the St. Regis landscape, beach, restaurants, and flowers, he also met a young hotel staffer who made his day.
Visit the St. Regis Punta Mita