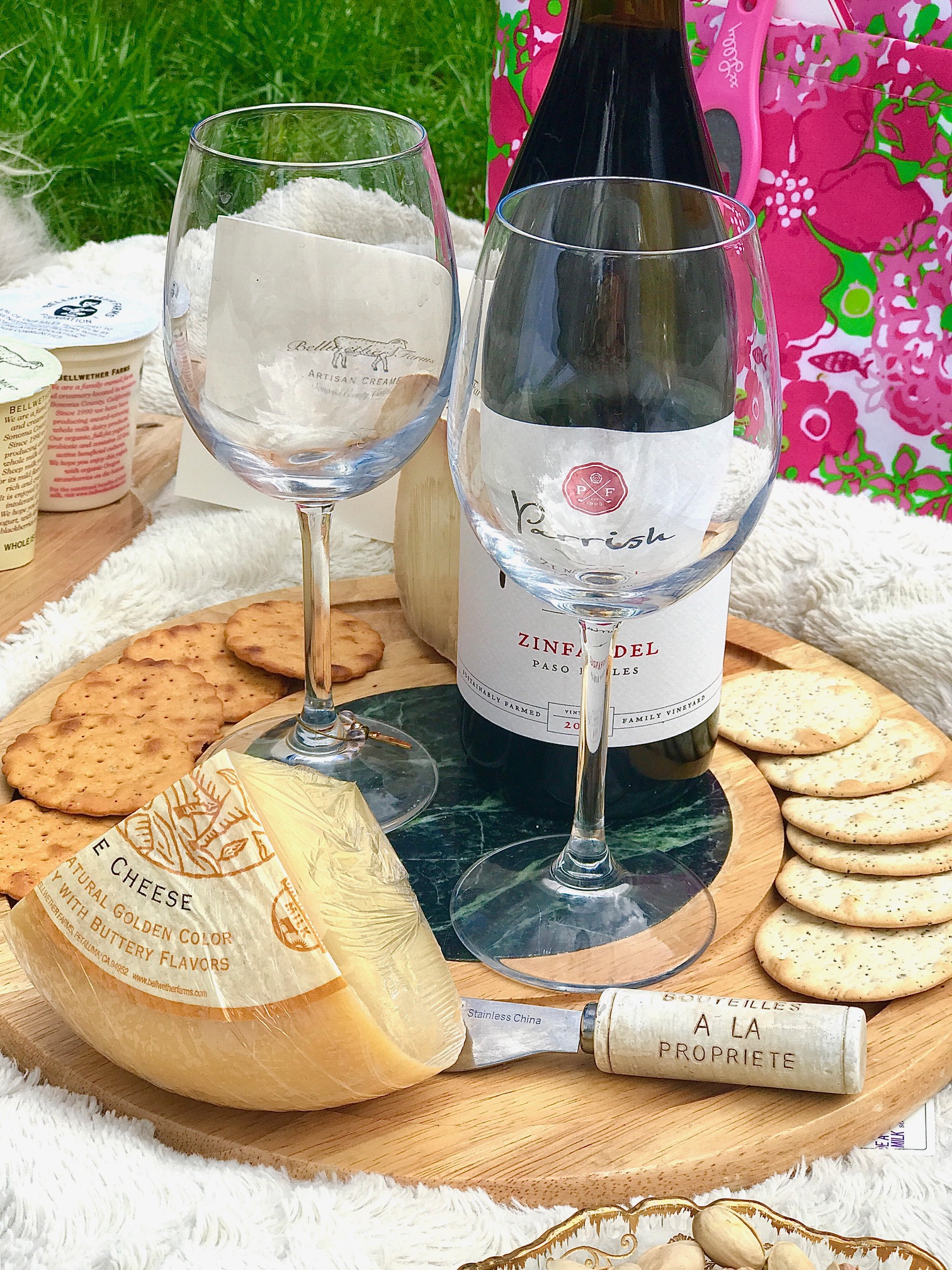 Jill Weinlein
Since millions of Americans are now staying home 24/7 to flatten the curve of COVID-19 cases, planning theme nights during the week or weekend, will help individuals and families after working and distance learning at home, unwind and look forward to something in the evening.
Come up with a theme, such as "Wine and Cheese" night, "Pasta Night" or "Breakfast for Dinner. Bellwether Farms will inspire you to have all three. Not only do they sell a variety of artisan cheese, they also sell yogurt. Owned and operated since 1986, Bellwether Farms is located in Sonoma, CA, about one hour north of San Francisco, and a few miles inland from the Pacific Ocean. They use rich whole milk from Jersey cows that graze at neighboring dairy farms, and they have their own sheep to produce one of the healthiest milk in the world.
Here are three different Theme Nights to enjoy: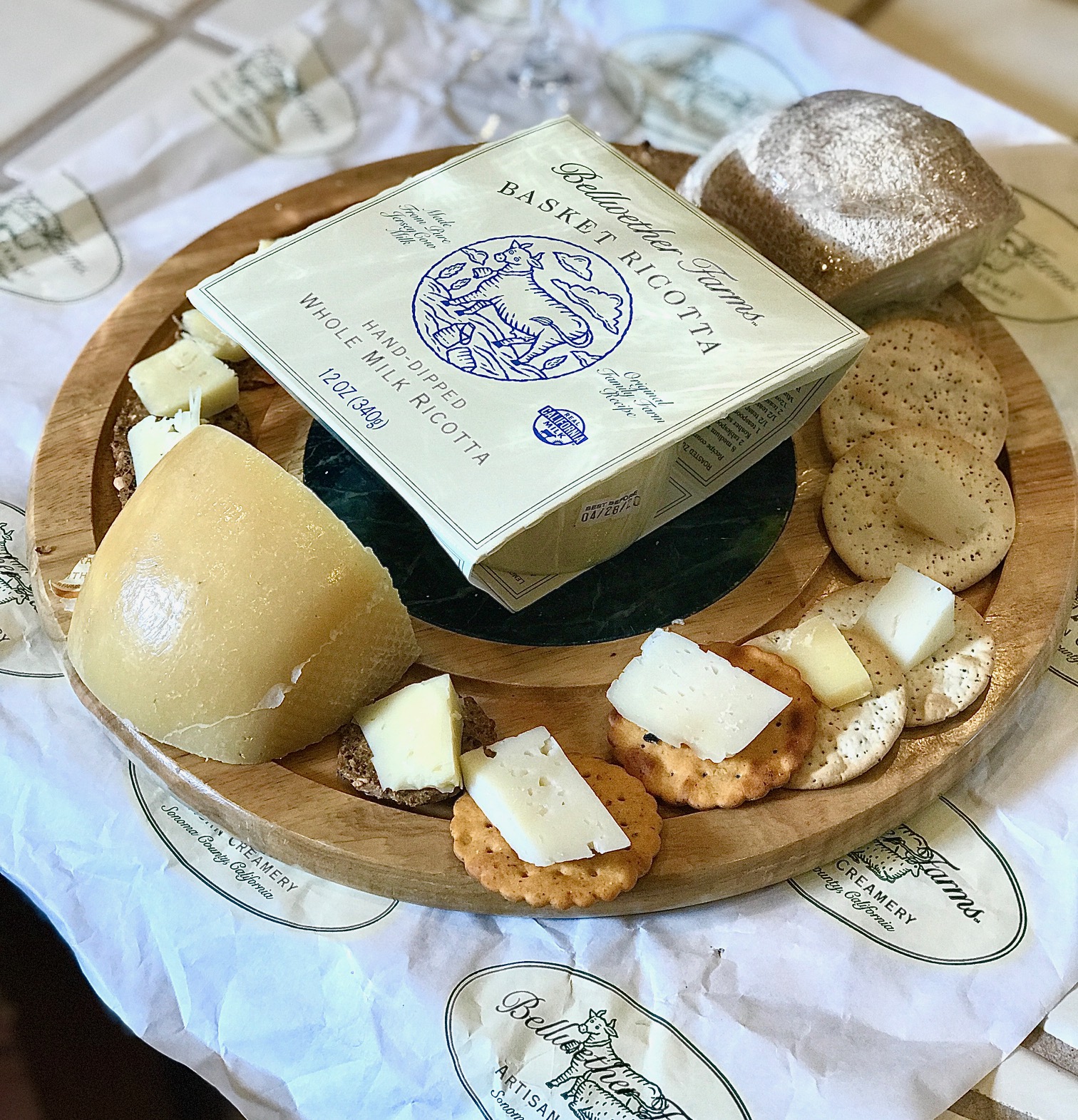 Jill Weinlein
Cheese Party - Start with a 1/4 of Carmody, a wedge of San Andreas and Pepato cheese. Add crackers, cured meats, olives, pickled vegetables, nuts and grapes.
Carmody is naturally golden in color from the rich Jersey cow milk. It's as wonderful cheese with crackers, and can also be sliced thin for grilled cheese sandwiches or quesadillas. Cut into cubes and add it to salads.
Wine Pairing: Select a Pinot Noir or Chardonnay.
Drink Pairing: Hard cider or a Porter.
Fun Fact: The name of this buttery cheese Carmody, comes from a winding road in the Sonoma coastal hills.
San Andreas is made from raw sheep milk that gives this cheese floral and grassy notes with nutty undertones. It's similar to the aged-sheep milk cheeses made in Tuscany, yet is smoother in texture and offers less of a sharp and salty finish.
Prepare: Put some sliced pear and dried fruit on this cheese board with toasted raisin or walnut bread. You can also shave this cheese over roasted vegetables and pasta.
Wine Pairing: Syrah and Cabernet Sauvignon
Beer Pairing: Mellow-malty brown ale
Pepato is similar to the sheep milk San Andreas cheese, yet the artisan cheesemakers add whole peppercorns to offer a more savory and earthy flavor profile. Pepato is the ultimate charcuterie cheese on a wood serving board with spicy and fine cured meat, olives and nuts. Shave some over a salad or cube and add onto penne pasta.
Wine Pairing: Zinfandel or Cabernet Sauvignon
Beer Pairing: Imperial IPA.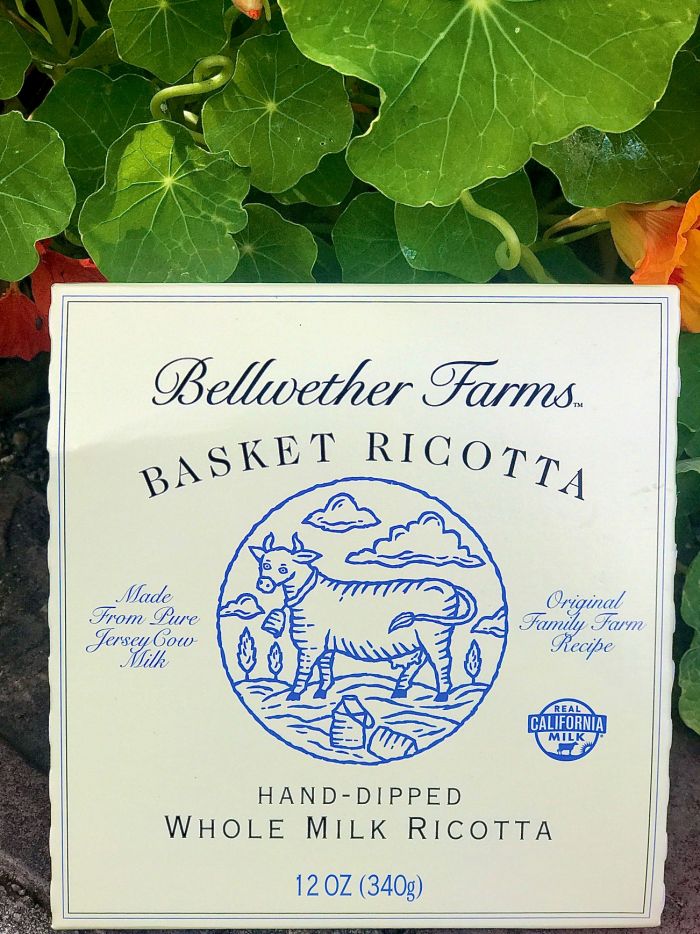 Jill Weinlein
Pasta Night - Bellwether Farms makes a beautiful basket shaped ricotta cheese. This whole milk ricotta offers a pillowy texture that is ideal for Manicotti and Lasagne.
On the underside of the package are recipes for roasted zucchini with ricotta and mint; whole milk ricotta manicotti; and a ricotta, asparagus and bacon tart.
Taste: The cultures of the whole milk bring out its delicious flavors.
Wine pairings: Enjoy with a Pinot Grigio or Pinot Noir
Beer Pairing: Wheat Beer or Pilsner
Fun Fact: It's sold with its original draining basket that making this ricotta has a unique basket pattern.
Jill Weinlein
Breakfast for Dinner: Also on the back of the ricotta cheese label is a recipe for lemon ricotta pancakes. Top your pancakes with one of Bellwether Farm's yogurts. They come in a variety of fruit at the bottom flavors. The sheep yogurt is the most nutritious. Compare sheep milk to most cow or goat milk, and ounce for ounce, sheep milk has double the protein and almost twice the amount of 'heart-healthy' fats (mono and polyunsaturated), plus it offers Omega 3 and Omega 6. Sheep milk also offers more vitamins and minerals, especially calcium, iron, magnesium, phosphorous and zinc. Plus it is lower in sodium and is a probiotic, containing 12 live, active and beneficial cultures.
Tasting notes: Thick and creamy with a fresh taste.
Flavors: Plain, Blackberry, Spiced Apple, Strawberry, Vanilla
Calories: 140 to 160 calories per cup
Fun Fact: Bellwether Farms established the first sheep dairy west of the Rockies. Their flock of sheep roams and graze on bucolic and verdant hillsides surrounding the farm.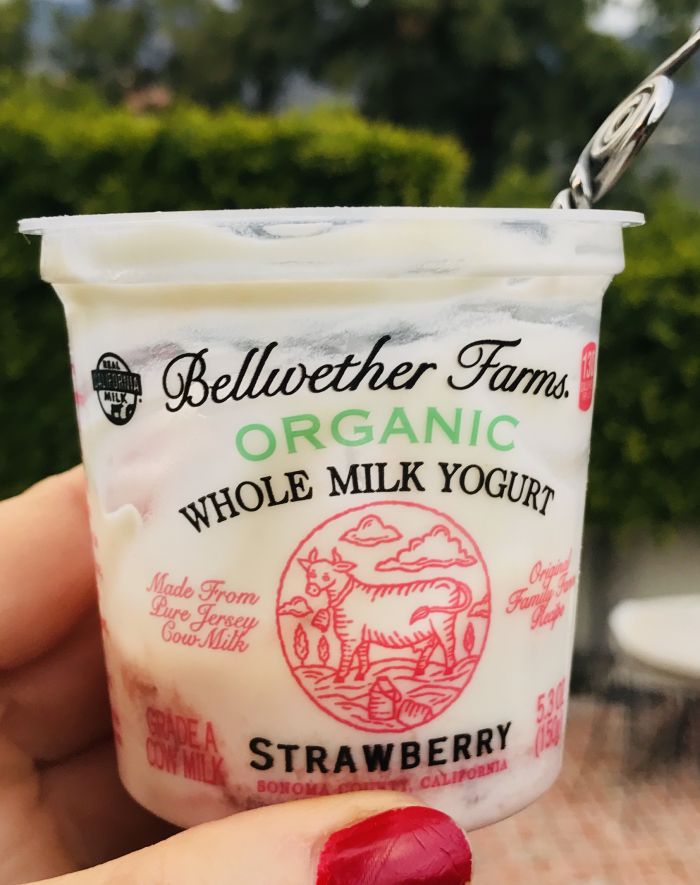 Jill Weinlein
Their cow yogurt is made with organic cow milk and offers a creamy texture and slightly sweet-tart taste. They use milk from Jersey cow living in Sonoma, Ca. This thick whole milk is rich and creamy without having to use any added thickeners or cream.
Flavors: Plain, Blackberry, Blueberry, Spiced Apple, Strawberry and Vanilla.
Ingredients: Pasteurized Organic Cow Milk and Live Active Cultures.
This farm gives back by establishing a nonprofit Bellwether Farms Foundation. They pledge one percent of their sales to strengthen the food system by supporting organizations that provide hunger relief or food-related education to communities. The Bellwether Farms Foundation seeks opportunities to invest in communities across the U.S. where Bellwether Farms products are sold.
To order for a Cheese, Pasta and Breakfast for Dinner Party, email Bellwether Farms orders@bellwetherfarms.com.