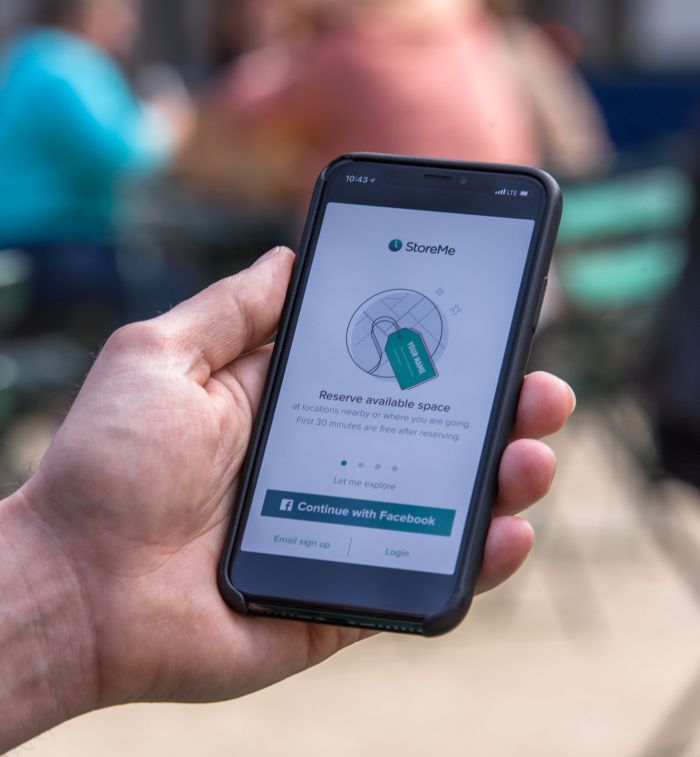 StoreMe
Meet StoreMe, the travel-friendly mobile app that will genuinely improve your vacation. StoreMe is NYC's only on-demand luggage and bag storage mobile app that has recently launched in Washington D.C, Boston and Philadelphia.
The convenient app is now available on both iPhone and Android, where users can set up their account, choose a nearby location, and reserve space for their luggage in seconds. Once users drop off their items, they can continue on with their busy day of sightseeing - paying by the hour, and as needed.
Founded by serial entrepreneur Peter Korbel (Peter is also behind other successful ventures including popular co-working space Blender!), his inspiration for StoreMe was born while lugging his work bag across Manhattan during a snowstorm. Ditching the confines of an office and desk job, Peter now traverses the city connecting StoreMe's customers with hosts. He is passionate about finding tech-enabled solutions for everyday problems, and it shows in StoreMe's easy to use app for locals and visitors alike.
What make's StoreMe unique? Your host can be any storefront location and we don't mean locker…think cafes, boutiques and even gyms. In New York, locations are conveniently located to major access points across the city – including UPS locations, Yankee Stadium, and LaGuardia airport to name a few - helping users drop their bags and get on with their day quickly.
And not to worry, StoreMe reviews and verifies every location to ensure hosts meet the highest standards. Locations are rated and all items are individually insured, allowing users to relax knowing their belongings are safely tucked away until they return.
StoreMe is absolutely worth a place on your smartphone. Get it now on the app store or at GetStoreMe.com!

StoreMe