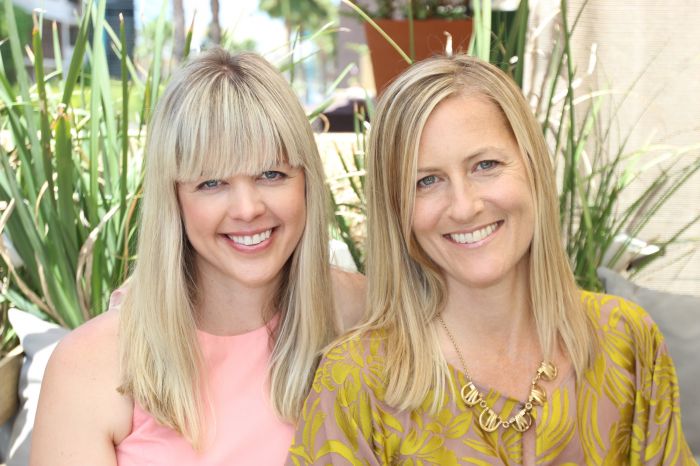 Photos Credit: Love Goodly
Most of us think that buying high end beauty products automatically makes them trustworthy, toxin-free or eco-conscious, but the reality is quite different. Sometimes short term good results can be achieved with products that are damaging to your skin and your environment in the long run, which is why Justine Lassoff and Katie Bogue Miller of Love Goodly, decided to create a subscription box that makes it easy to switch your beauty products to chemical-free, vegan, high end versions.
Love Goodly makes it easy to avoid chemicals in your daily routine by carefully sourcing and vetting the best products from sustainable small businesses across the globe. The site allows you to shop by 12 Value Icons ranging from Non-toxic and Sustainable Production to Certified Organic and Fair Trade, and every premium skincare & beauty product is Cruelty Free and Vegan.
We sat down with them after the launch of the Love Goodly June/July box to get all the details about the new trend of keeping things at luxury level, while being eco-conscious.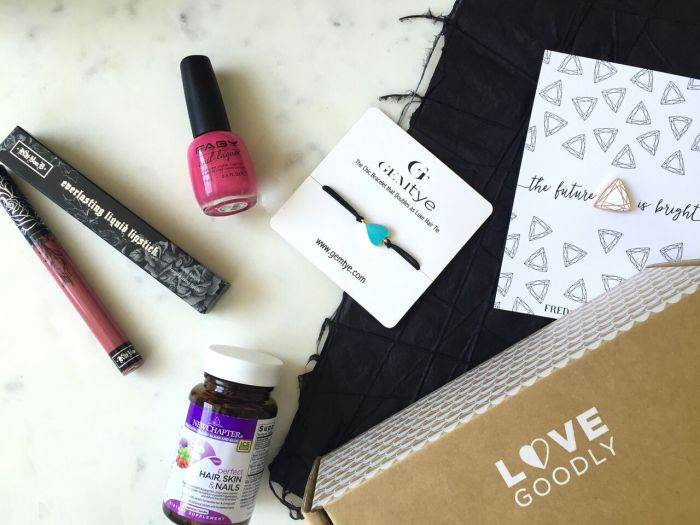 Just Luxe: What does Love Goodly mean to you in terms of self care and being eco-conscious?
Justine & Katie: For us LOVE GOODLY means being conscious of the products you consume. Every time you spend money you have a choice on what brands you want to support, from toxin free, to eco-friendly and sustainable products.
Just Luxe: How did you come up with the name?
Justine & Katie: While we did conduct focus groups when planning the company, the actual name came from us co-founders talking about words that mean something to us. The name represents that passion we have for the values and brands we work with.
Just Luxe: How has your background influenced the creation and development of Love Goodly?
Justine & Katie: Both of us have a background in eco beauty and fashion from our last company LovingEco (where Justine was co-founder/CEO and Katie head of merchandising/founding time member). As well we are both moms, so we care about using safer products and a more sustainable lifestyle for us and our families. Through subscription boxes we help other people find these amazing brands.
Just Luxe: How do you choose your products? Are you constantly sourcing high-end eco-conscious products? Do they reach out to you? Do you test the products yourselves before including them in the box?
Justine & Katie: We select products that meet the values we care about such as toxin free, sustainable and cruelty free (listed on our site). Many brands do reach out to us to be included in the box, and we carefully vet them to ensure they meet our requirements and banned ingredients, which includes testing them ourselves.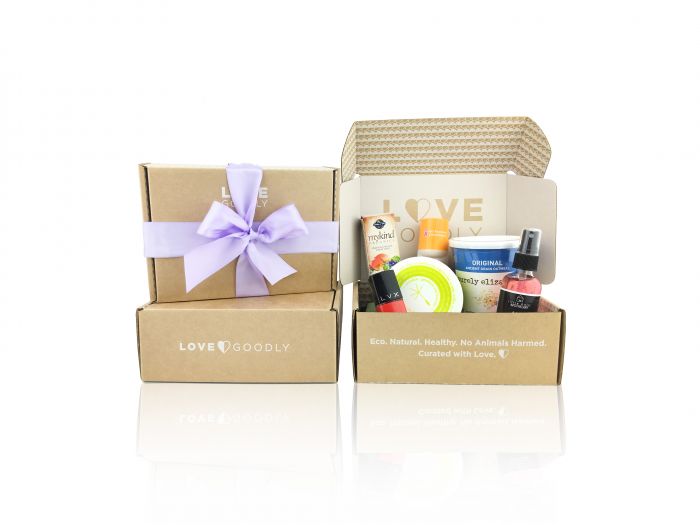 Just Luxe: What about the curators? What makes you choose them?
Justine & Katie: Guest curators are chosen for their passion for our mission including helping people discover cruelty free and toxin free living, and giving back to our cause partners Farm Sanctuary and Beagle Freedom Project. In addition, we usually have a personal connection to our guest curators.
Just Luxe: How challenging is it for someone to switch to all eco-conscious & toxin-free products, and do you have any tips for them?
Justine & Katie: To switch to eco-conscious, cruelty free and toxin-free products just requires a commitment to change. Our boxes make that easier by gradually introducing products you can easily incorporate into your routine. Or you can shop on our web site and replace everything all at once! The first step is to look at the ingredients in the products you already use, and the business practices of those companies.
Just Luxe: Have you faced any resistance from brands or individuals that are not particularly focused on the consciousness part?
Justine & Katie: All brands we work with are excited to introduce their products to this audience. Each brand has different strengths they may bring and what values their company has been built around, for instance one may focus on fair trade and wages. By carefully researching, we find brands whose missions are most aligned with ours.
Just Luxe: What are you excited about for the future of Love Goodly?
Justine & Katie: We are excited about introducing toxin-free, eco and cruelty free products to a growing audience through our boxes, while still carefully curating the best mix of brands.