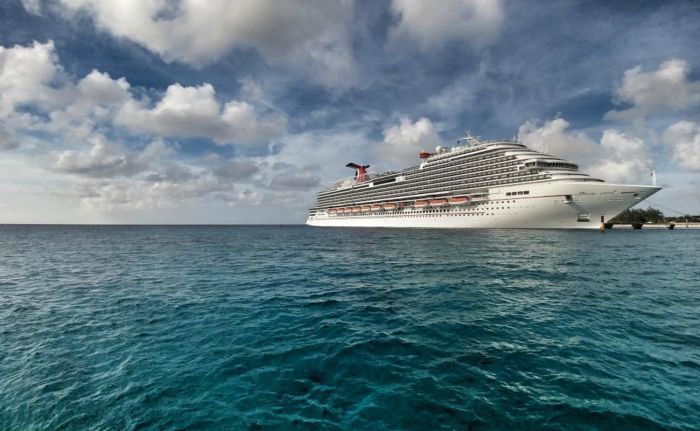 Photo Credit: Shea Peters
There are two types of people in this world. Those who love cruises...and those who don't. Being the most polarizing form of travel does nothing to stop the cruise industry from thriving. One of the most popular cruise lines continues to be Carnival Cruise Lines. After a few missteps in the past, the cruise line is taking steps to reach more sophisticated travelers, lovers of the food and cocktail culture. During the summer, the brand debuted the new Carnival Vista, the largest cruise ship in the fleet based in South Florida. Capable of hosting approximately 4,000 passengers, the Vista has tons of upscale features without losing sight of still being one of the most family-friendly travel brands.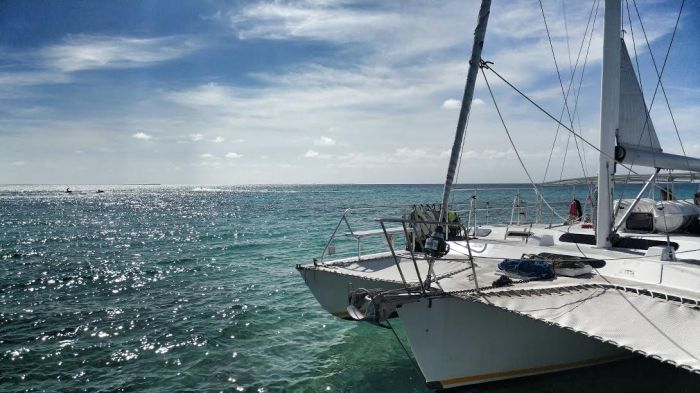 Photo Credit: Shea Peters
Carnival is also making room for travelers that want luxury accommodations usually reserved for "adults-only" and yet, still feel comfortable traveling with their family. The Havana Suites feature high-end, Colonial furnishings and decor that lean towards 1950s Cuba. All the Havana suites feature dark wood, verandas, as well as a pool, hot tub, and lounge dedicated to passengers that book these special suites.
While there are people who love or hate cruises, same goes with Carnival Vista's new food partner Guy Fieri, who is rolling out his new dining concept Pig & Anchor across the fleet. Love him or hate him, Guy's super popular and infectious personality has made him a star in the food world. Often overlooked is that this "Guy" makes legitimately good food. Guy's Burger Joint located near the pool features burgers with beef, pork, and a combo of the two. Also, while not listed on the menu, they make an exceptional Veggie Burger. The fries are also more than likely the best comfort food you'll find on the entire cruise. The Blue Iguana Cantina has great tacos and margaritas, plus it's perched poolside for good people-watching. Carnival Vista definitely exceeds the idea of "cruise food." There also specialy, high-end restaurants on-board, such as the Chef's Table. It's an aspect of your vacation that is often overlooked by cruise travelers and the Vista does not disappoint in the food arena.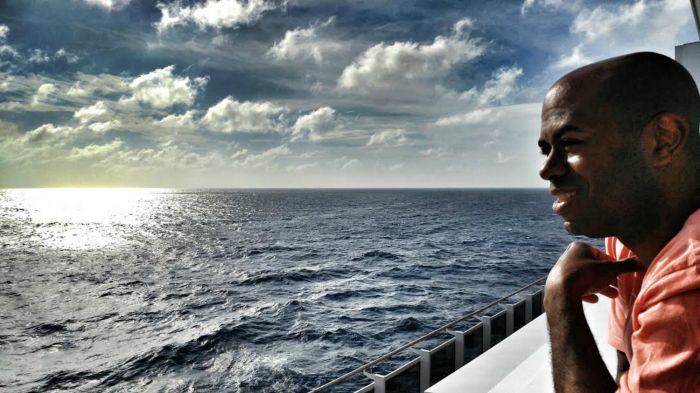 Photo Credit: Shea Peters
The Vista is also getting in on the craft brew craze for guests that want to experience different beers than they would find in their local bar. Red Frog Pub & Brewery is the first and only on-seas brewery in North America, and has some of the tastiest small-batch brews you'll have during your travels. With outdoor seating and serving Caribbean-based appetizers, you can enjoy your days at sea feeling like you're in a local bistro.
The Serenity Lounge is a great place to get away and gather your thoughts, as it's strictly for adults. With hot tubs and a bar, this lounge located on the the top deck of the ship is a nice spot to spend your time away from the family-friendly environment. They also have an excellent salad bar in case you're looking for healthier onboard options.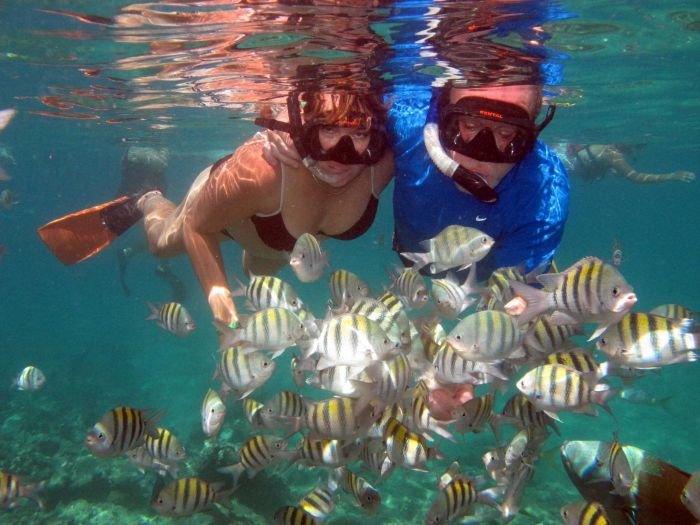 Photo Credit: Carnival Cruise Line
One of the locations you'll get to experience on one of their five-day Caribbean cruises from Miami is Grand Turk. Turks and Caicos is a set of 40 islands that comprise some of the most pristine beaches in the Caribbean. While the airport is located in Providenciales, Grand Turk hosts the capital and cruise port of the islands. Carnival can aid you in advance booking of any off-shore excursions, but there are also local tour operators you can use if so inclined. In Grand Turk, choose anything that will allow you to get on a snorkeling excursion. The ocean is chock-full of Yellow Snapper and sand dollars, so being able to interact, up close, and personal will make your cruise experience A1.
Another stop on the the Carnival Caribbean tour, if you so choose, is Amber Cove in the Dominican Republic. While the beaches in the Dominican Republic don't rival the beauty of Turks and Caicos, a great land excursion is a must. One of the more popular choices is an ATV tour through the rural parts of the area and beaches. Just remember, don't wear your Sunday best on the ATV tour, you'll immediately regret it.
For movie buffs, the Carnival Vista has the first traveling IMAX theatre with current releases, perfect for the days that the ship doesn't port. One of the more underrated parts of traveling on a cruise is the friendships that you're likely to make. Carnival Vista has a Miami-esque sports bar on board, so fans won't miss their favorite teams while out to sea. The Vista also has piano bar that hosts stand-up comedy shows and dozens of bars to meet your new best friend.
Cruises are admittedly not built for every type of traveler, but aboard the Carnival Vista you'll find great food, great cocktails, quality lounge areas, and beautiful port of calls that make you become a "cruise person."