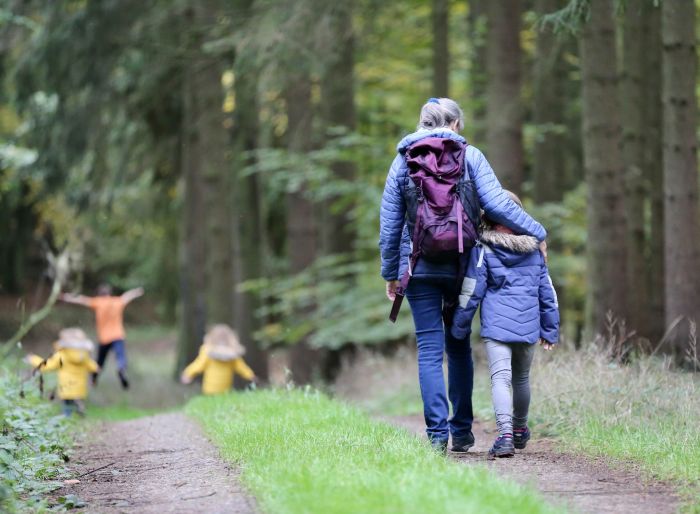 Unsplash
Spending time outside is good for you! Fresh air, warm sunshine, and quality time with family all work wonders in boosting your mood and reducing stress, and some physical exercise is always a good thing. Family-friendly activities can help children learn new skills, form meaningful memories, and strengthen family bonds. They're also a blast for everyone involved!
Here are 10 ideas to help you plan an amazing day together as a family.
1. Take a Hike (or a Stroll)
Hiking is one of the easiest and most rewarding ways to spend time outside. Not only is it a great workout, but you'll be fully immersed in nature. Just make sure you research your location in advance to check that the terrain is suitable for all ages and skill levels. If your kids aren't quite ready for a hike yet, taking a stroll around the neighborhood or a local park is another option.
2. Go On a Picnic
Pack a basket with your family's favorite foods and treats, and find a nice location to spread a blanket and relax. If the weather allows, flying a kite and tossing around a frisbee are always great additions to a picnic. You could also bring some books and games to keep the kids entertained while you unwind and enjoy the breeze.
3. Visit the Local Shooting Range
If the children in your family are emotionally and physically ready to handle a gun, target shooting can be a lot of fun, and it's a great way to teach kids about the importance of gun safety. Gun ranges are an ideal location because a qualified instructor can teach children and novices how to use firearms safely.
For beginner shooters, an air gun is an excellent and powerful choice, or you can choose a BB gun that's easier to wield.
4. Grill a Delicious Meal
Spruce up your patio, fire up the grill, and make a delectable dinner together. There's just something about grilling that brings people together, and the fire-kissed food is so tasty. While you're waiting on the food, play some of your family's favorite music, enjoy some good conversation, or play some outdoor games. The scent of grilling food will have everyone eager to feast once the food is ready!
5. Find Materials For Arts and Crafts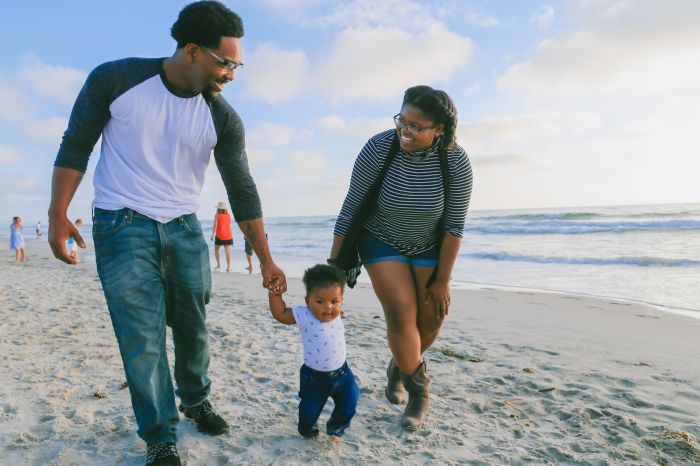 Unsplash
Gathering supplies outdoors is a fantastic way to plan for indoor activities. For example, you could go to the beach and find seashells to paint. If you don't have a beach nearby, rocks or even unique pieces of wood will work too. Gather a variety of treasures, and then come up with cool ways to use them in crafting projects. Get creative with it!
6. Host a Lemonade Stand
Running a lemonade stand is such a classic way to have fun outside (especially on hot summer days), and the kids might have a little spending money when the workday is done. Lemonade stands are perfect for teaching kids how to handle money, and you may even ignite their entrepreneurial spirit.
7. Plant a Garden
Go to a local gardening store, pick some seeds and supplies, and create a family garden at home. Tending to a garden and watching it grow is so satisfying and a useful skill to teach children. Plus, eating freshly grown produce is a delicious way to live a healthy lifestyle. If you don't have a lot of outdoor space for a full garden, a small herb garden in an oversized flower pot is a perfect alternative.
8. Go Camping
Camping can be so exciting for kids and adults alike. Pick up some outdoor supplies, enjoy a day in nature, and sleep under the stars. Of course, you don't need to camp in the woods if that's not your thing! Setting up a tent in the backyard and roasting some marshmallows and hot dogs over a campfire will give you the camping experience with the comforts of home, just a stone's throw away.
9. See Some Animals
Going to a zoo or a farm is always a fun time for people of all ages. After all, who can resist the chance to see incredible wildlife up close? If you don't have a zoo nearby, look into local farms. Many farms allow people to visit their animals, and some even offer petting and feeding experiences.
10. Pick Local Produce
From apple orchards to pumpkin patches, picking your own produce is a rewarding activity, in more ways than one. Not only do you get to enjoy the experience of being in a beautiful outdoor space, but you'll end up with a bunch of tasty fruits or veggies at a great price.
Planning the Next Adventure
These ideas will get you started, but don't stop there! Be sure to get feedback from the whole family when the day is done. Did they have a good time? Would they like to do it again? That way you can keep improving your experiences in the future. For example, if everyone loved picking apples, next time you could pick strawberries. Outside is a big place—make the most of it!