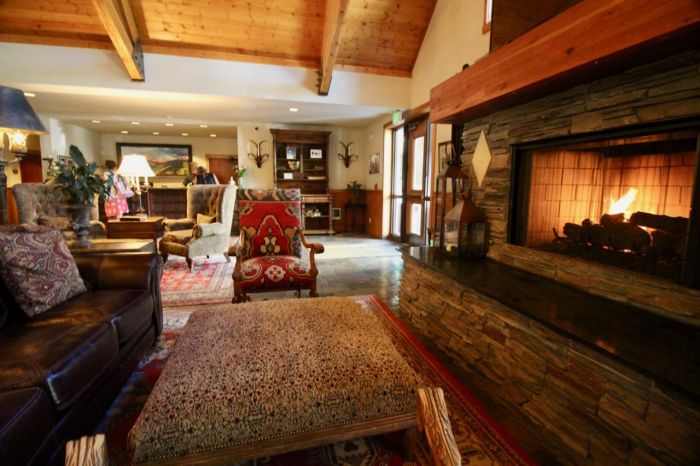 Kurt Jacobson
Hotel Telluride: Luxury Boutique Comfort In Colorado's High Country
Pulling into Telluride offers some of the best jaw-dropping views in Colorado. Checking in at The Hotel Telluride complements the high country experience.
Tucked away just off the main drag on Comet Street is one of the best lodging choices in Telluride. This quiet location is walking distance to most of the area's restaurants, shops, and attractions. For those who get short of breath, the Hotel Telluride provides complimentary shuttle service in town.
With 59 rooms to choose from, chances are good the Hotel Telluride has just what you are looking for. Each oversized guestroom or suite lavishes amenities on their guests. Enjoy daily home-baked cookies each afternoon in the lobby, along with 24/7 coffee or tea in front of the fireplace. In summer, grab one of the hotel's bicycles for a ride on the town streets or bike path in the fresh mountain air. Two hot tubs are available just off the restaurant and bar area. The bar features an ordering window directly to the hot tub area in case you need liquid refreshments while soaking.
A business center, fitness center, ski /snowboard valet and storage, free wireless internet, and an outdoor sundeck round out the amenities. In the rooms and suites find plates, cups, wine glasses, and silverware for in-room dining. If you want to order groceries, the Hotel Telluride will deliver your order for free. Underground parking is available for a reasonable fee of 20 USD per night if you came by car. Pets are welcome for a mere $25 per day and get a welcome package consisting of dog bed, water bowl, food bowl, and treats. Telluride is a dog-friendly town that even lets dogs ride on the free Galloping Goose shuttle bus or the free gondola in specially marked gondola cars. The Hotel Telluride allows dogs in all hotel areas except the West End Bistro.
Each oversized room or suite has a tub/shower combination, armchair, desk, custom-made Hotel Telluride embroidered linens, 800 fill down pillows, extra plush terry cloth towels, upscale toiletries, humidifiers, and more. Suites offer a pull-out sleeper sofa if you require an additional bed. A somewhat minimal decorating scheme provides old-time black and white photos for an uncluttered look.
The West End Bistro offers breakfast (for a fee) and dinner just off the main lobby area. Enjoy a casual American menu in a mountain lodge setting. For dinner, order appetizers, salads, entrees, and desserts from a smallish menu featuring burgers, steak, noodle bowls, and other favorites. Also located in the West End Bistro is a full bar.
If you are looking for a more extensive menu, Telluride is a hot spot for mountain dining. In town find La Marmotte, a fine dining restaurant featuring French cuisine. Hop on the free Mountain Village gondola and get off at the first stop to dine at Allred's. At Allred's, take in the expansive views of the majestic San Juan Mountains and downtown Telluride. Don't miss the bouillabaisse if you love seafood, or their steaks and other offerings are quite good also. Try Baked in Telluride or the Butcher and Baker if you like good bakery fare for breakfast or lunch. Check with the concierge to get other recommendations not covered here for several other dining options. A ride up the gondola to Mountain Village offers several more dining choices in this Rocky Mountain ski village.
While in town don't miss a hike to Bridal Veil Falls, Colorado's most spectacular waterfall. A jeep tour up Imogene Pass or Black Bear Pass is also highly recommended by this travel writer. I took the Telluride Outside three and a half hour tour up Imogene Pass. On the way, we went to the famous Tomboy Mine and beyond and loved it. See full views of the San Juan Mountains at 13, 200 feet/4,023 meters elevation and its mining history on this wild jeep tour.
After a jeep tour in the summer or snow sports in the winter, it is so comforting to come back to the Hotel Telluride and soak in the hot tubs. Consider getting a massage in one of their spa rooms after your strenuous outdoor fun. It's easy to see why so many elite publications have covered The Hotel Telluride for its excellent service, quiet location, and high-quality amenities. This kind of luxury stay is what a perfect Rocky Mountain experience should be, and The Hotel Telluride delivers!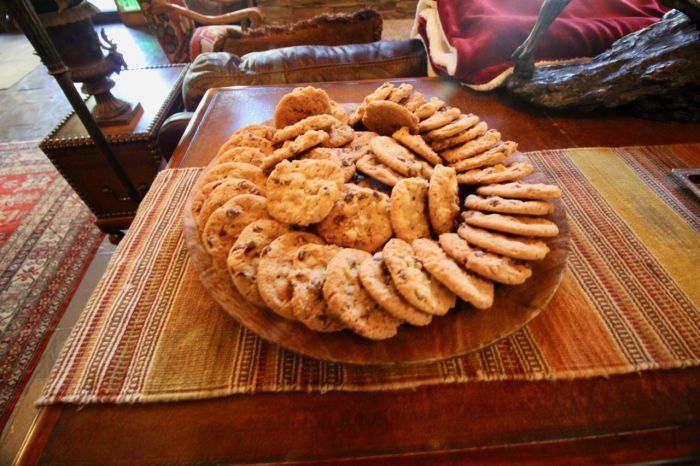 Kurt Jacobson
Daily home-baked cookies in the lobby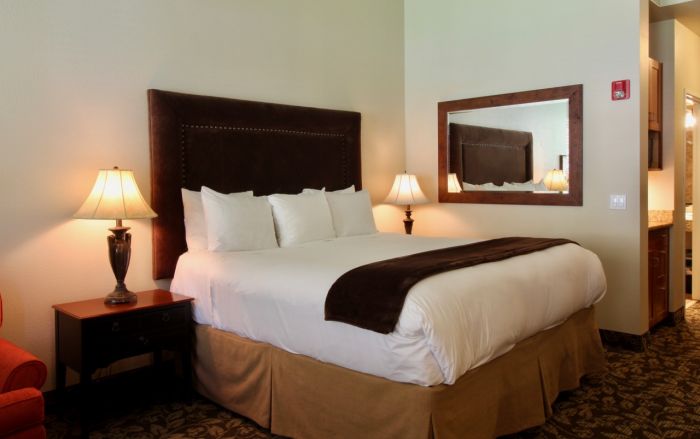 Kurt Jacobson
A guest room at The Hotel Telluride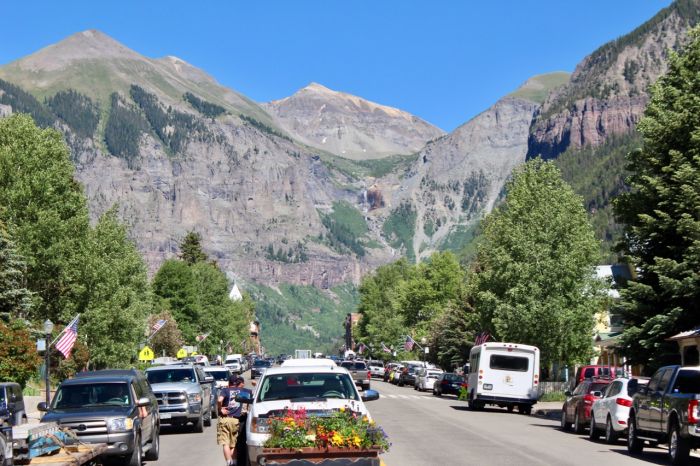 Kurt Jacobson
Looking down the main drag in Telluride, Colorado