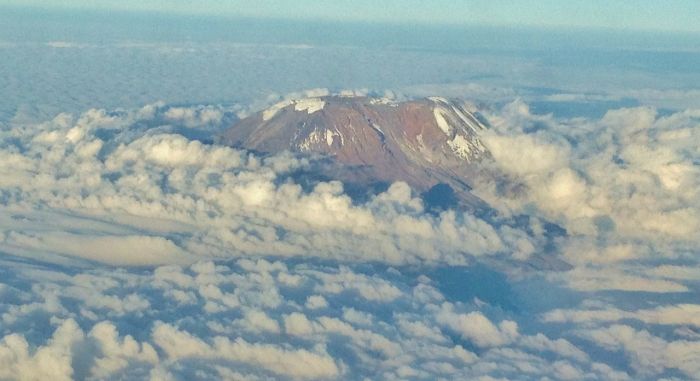 Credit: pixabay.com
Mount Kilimanjaro is the highest mountain in Africa, located in northeastern Tanzania, near the border with Kenya. Kilimanjaro is a dormant volcano. Its two peaks stand 11 km (7 mi) apart and are connected by a broad ridge.
Kibo, the higher peak, rises to 5,895 m (19,341 ft) above sea level, and the summit of Mawenzi is 5,149 m (16,893 ft) above sea level
Being physically primed for the trek will also greatly contribute and make a world of difference to the most valuable benefit of your preparation – your mental confidence and strength!
The indications of AMS on Mount Kilimanjaro include headaches, nausea, anorexia, exhaustion, lassitude, rapid pulse, insomnia, swelling of the hands and feet and reduced urine output (in the order normally experienced).
Climbers can take precautions to lessen the severity of the illness, by maintaining a slow steady pace from day one, including an extra day of acclimatization at a high altitude and by drinking at least 3-4 liters of water every day.
Climate of Kilimanjaro
Normally the drier seasons are associated with clear, dry weather which can last for weeks on end. The best weather on Mount Kilimanjaro is generally encountered in the mornings, and convectional rainfall, if any, tends to come in mid-afternoon. After long periods of dry weather some of the higher streams dry up.
Temperatures on the Mount Kilimanjaro vary considerably with height and time of day. On the plains surrounding Kilimanjaro the average temperature is about 30°C. At 3000m frosts can be encountered at night while day time temperatures range from 5 to 15°C. Night time temperatures on the summit can be well below freezing.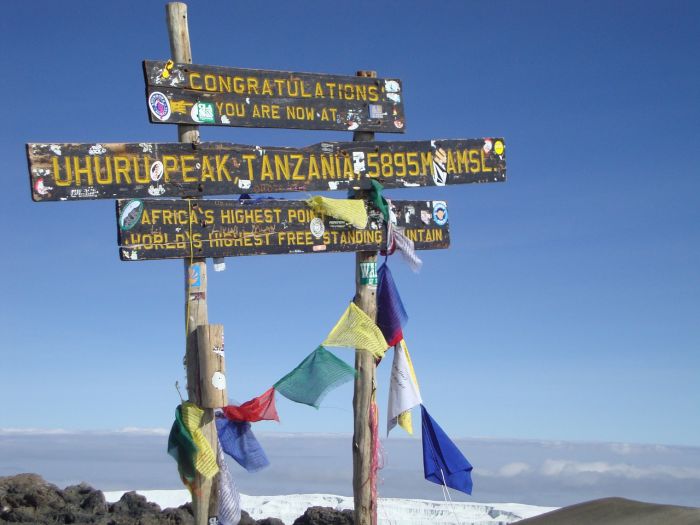 Credit: pixabay.com
Fitness for Kilimanjaro
How fit do you have to be?
The type of fitness is more important than the degree of fitness. Kilimanjaro is a hike, so the best preparation you can do, is to hike, preferably under replicated conditions. While running helps to some degree, it does not fully prepare your muscles for a strenuous 6-day hike. We suggest that you spend some of your training time by simply walking.
Going for walks, in addition to regular gym work in order to also stimulate some muscle development, has proven to be the most successful preparation. Try to do a one or two day local hiking trial in your area, which will not only be an excellent way of preparation, but also most enjoyable.
We have therefore developed a practical (in terms of time and costs) fitness preparation guideline, which will assist you greatly in preparing you body for your Mount Kilimanjaro summit attempt. This guideline contains both a gym, as well as a hiking program which should be followed simultaneously over an 8 week period.
Important points to remember – Before you start!
Medical Checkup
Before embarking on a fitness program, it is always wise to seek the approval of your family doctor. By all means show him this program so that he can see exactly what you are talking about. Chances are that he will be delighted that you will be exercising regularly.
Progressive Resistance
In essence this gym fitness program consists of regular performance of progressive resistance exercises with either free weights (barbells and dumbbells) or free weight machines as found in gymnasiums. The idea behind progressive resistance is that your exercise can be tailored to your age, condition and strength, and can progress to higher resistance or weights as you develop.
Safety Factor
Because progressive resistance movements are tailored to your strength levels the program is potentially safe. However, it is essential that all the exercises are performed correctly and that the basic safety procedures are followed. It is always a good idea to invest in a book on physical fitness or to ask the local gymnasium instructor to show you how to perform each exercise correctly and safely.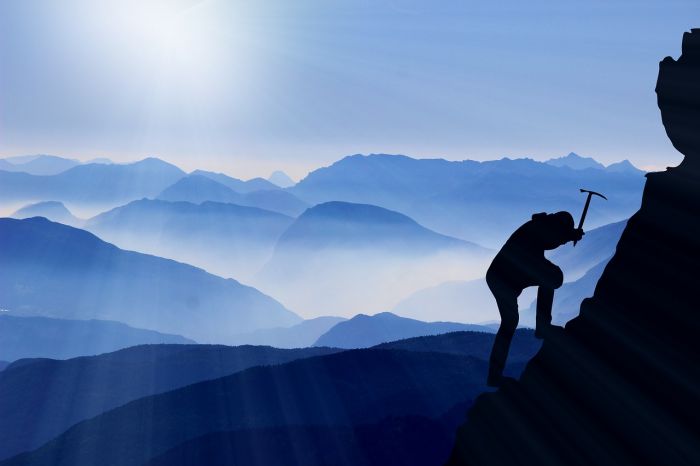 Credit: pixabay.com
Climbing Gears
A list of Mount Kilimanjaro climbing gears which you have to bring during the climb or may just come with the money an hire them right here. At the bottom of the page is the list of gears available for hire. All the prices are quoted in US Dollar.
The Mount Kilimanjaro Tours will only provide you with the communal climbing gears and equipments eg. tents, food, cooking items and you will have to bring or hire.
Clothing
1 – Waterproof Jacket, breathable with hood
1 – Insulated Jacket, synthetic or down
1 – Soft Jacket, fleece or soft-shell
2 – Long Sleeve Shirt, light-weight, moisture-wicking fabric
1 – Short Sleeve Shirt, light-weight, moisture-wicking fabric
1 – Waterproof Pants, breathable (side-zipper recommended)
2 – Hiking Pants (convertible to shorts recommended)
1 – Fleece Pants
1 – Shorts (optional)
1 – Long Underwear (moisture-wicking fabric recommended)
3 – Underwear, briefs (moisture-wicking fabric recommended)
2 – Sport Bra (women)
Head wear
1 – Brimmed Hat, for sun protection
1 – Knit Hat, for warmth
1 – Balaclava, for face coverage (optional)
1 – Bandana (optional)
Handwear
1 – Gloves, warm (waterproof recommended)
1 – Glove Liners, thin, synthetic, worn under gloves for added warmth (optional)
Footwear
1 – Hiking Boots, warm, waterproof, broken-in, with spare laces
1 – Gym Shoes, to wear at camp (optional)
3 – Socks, thick, wool or synthetic
3 – Sock Liners, tight, thin, synthetic, worn under socks to prevent blisters (optional)
1 – Gaiters, waterproof (optional)
Accessories
1 – Sunglasses or Goggles
1 – Backpack Cover, waterproof (optional)
1 – Poncho, during rainy season (optional)
1 – Water Bottle (Nalgene, 32 oz. recommended)
1 – Water Bladder, Camelbak type (optional)
1 – Towel, lightweight, quick-dry (optional)
1 – Pee Bottle, to avoid leaving tent at night (highly recommended)
Stuff Sacks or Plastic Bags, various sizes, to keep gear dry and separate
Equipment
1 – Sleeping Bag, warm, four seasons
1 – Sleeping Bag Liner, for added warmth (optional)
1 – Sleeping Pad, self-inflating or closed-cell foam
1 – Trekking Poles (highly recommended)
1 – Head lamp, with extra batteries
1 – Duffel bag, (waterproof recommended) for porters to carry your equipment
1 – Daypack, for you to carry your personal gear
Other necessary things to bring
Toiletries, Prescriptions, Sunscreen, Lip Balm, Insect Repellent, containing DEET, First Aid Kit, Hand Sanitizer, Toilet Paper, Wet Wipes (recommended)
Snacks, light-weight, high calorie, high energy (optional), Pencil and Notebook, miniature, for trip log (optional), Camera, with extra batteries (optional)