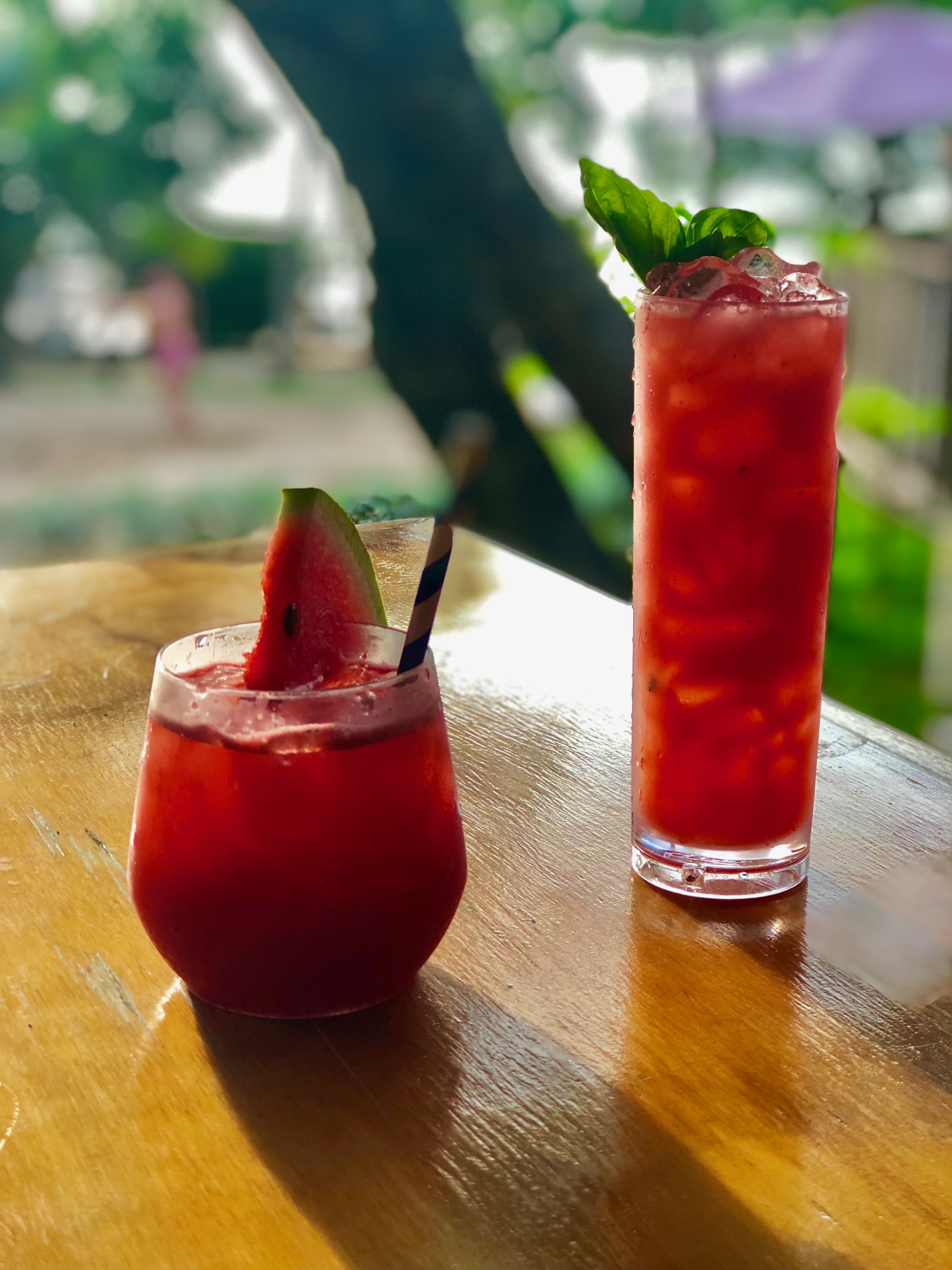 Blue Apple Beach
Despite its long and complicated history, you'll find a Colombia that today, stands tall. This multicultural and peaceful country has found itself on many traveler's must-see destinations within recent years. Surrounded by all different types of people, scenery, and climates, the backdrop of Colombia has been warmly enticing visitors each year. And as the world begins to discover more of Colombia, we're finding an array of luxurious boutique hotels and their offerings popping up around the country.
For a gentle introduction to the country, Cartagena is a must. A city captivating to the eye, you'll quickly discover the beauty of this historic city which resembles its Caribbean roots. Lively street chatter and vibrant colors are the two main driving factors that make this place rather enchanting. And as more travelers are starting to discover Cartagena as the thriving city that it is, Colombia is making headway in the travel world—now more than ever.
Living up to its reputation, Townhouse Cartagena is one of the must-be-at spots in the city. With a motto of "being fancy doesn't have to be boring" this stylish, eleven bedroom colonial mansion comes with a slice of 'tude. Townhouse Cartagena is cool, without trying to be. Decorated by a variety of different young Colombian artists, the hotel showcases some impressive talent. Exuding a spirit of sophistication rooted in Colombian culture, the effortless details of the Caribbean architecture seeps throughout the property.
Townhouse Cartagena is also home to one of the best rooftop bars with panoramic views of the walled city. Upon entering, the entire scene looks inviting as handcrafted cocktails flow and a background of tropical music finds its way through. This rather seamless mix of ambiance creates an all too alluring experience. Not only is the vibe good, so is the food. A tapas inspired menu including specialties such as charcuterie and cheese plates, garlic shrimp ciabatta bites, as well as a tahini, spiced octopus dishes--you can't make a wrong turn here.
Now once you've spent enough time in this bustling city, you'll want to head towards water. What many may not know about Cartagena is that it's also home to a Caribbean oasis in an archipelago twenty miles from the city. Townhouse's sister property, Blue Apple Beach, provides the perfect escape from the impenetrable tropical heat of Cartagena. Tucked away on the southern shore of Tierra Bomba island (and just a quick thirty-minute boat ride) visitors will discover an Ibiza Balearic-inspired beach club, hotel, and restaurant. It is on the shores of Blue Apple Beach where you'll learn that life here is about great food and time spent sipping on provençal rosé and fresh cocktails.
Guests have a choice to come for the day or spend a night or two. If you choose to spend the night (okay, a week…), you'll wake up to fresh breezes and views of the sea in any of their nine, lush rooms. Rooms vary depending on your preference and style. As of early this year, Blue Apple came out with a new set of intricately designed cabañas. With your own private plunge pool, king-sized bed & outdoor rainforest shower, guests will find themselves fully dropping into vacation mode.
The pool and beach are where you'll spend much of your time. Each area comes furnished with idyllic cabanas to lounge on. And with your own personal attendant that shows up to service your each and every need, there's no real reason to ever get up. Think you've had enough time to relax? No problem. Blue Apple Beach also offers a plethora of activities including paddle boarding, kayaking, yoga, massages, and horseback riding that are all ready to go when you are.
So, whether you are craving a sleepy nap under the Caribbean sun, a paddle in the turquoise waters (conveniently located in Blue Apple Beach's front yard), dishes from their exclusively designed menu, or some amazing content to up your Instagram game, this dreamy escape to Blue Apple Beach is not only recommended, but required.
As this forward-thinking country continues to amp up in tourism, niche properties such as Townhouse Cartagena and Blue Apple Beach are surpassing travelers expectations. One thing is for certain: by visiting, you will experience a country that insiders have known about all along. Restless cities in the towering Andes, sleepy Caribbean beaches, archeological masterpieces, tranquil colonial villages, unspoiled Amazonian jungles, unique wildlife, and vibrant cities.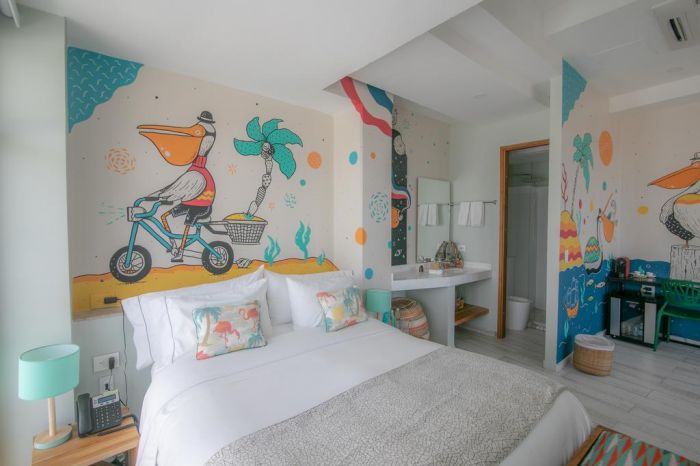 Townhouse Cartagena
Blue Apple Beach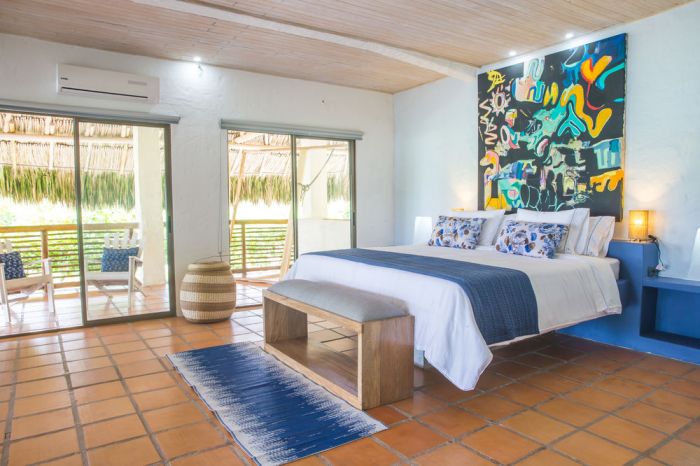 Blue Apple Beach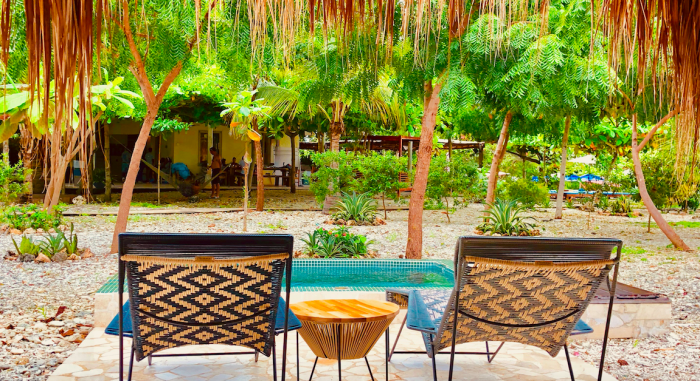 Blue Apple Beach