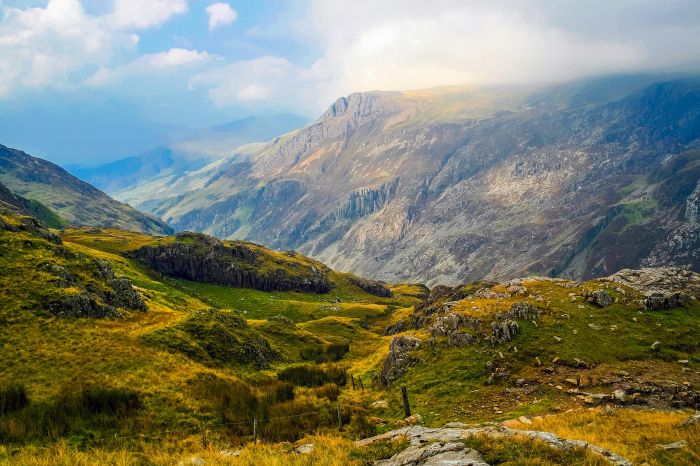 If you're reading this, you're probably itching to pack up and take your remote work on the road. And you're right — it's time. But where do you want to go? You know not just any place will do. You deserve some adventure, thrills, and a dose of awe-inspiring views, and you want to feel safe whilst doing all of it. Living in the UK has its perks — like countless picture-perfect locations that create their own unique experiences. Whether you're seeking new heights, bold depths, or escapes worth writing about, we have some locations within the UK that are perfect for you. And even more, all these spots have wifi so you can get work done whilst you wonder at the scenery around you. Take advantage of these remote places, that are off the beaten path. They will give you the privacy to excel on work projects, and give you plenty to add to the itinerary on your off-time.
First, It's Time to Prepare
Before you set off on your next big adventure, it's important to make sure you have everything you need to set yourself up for success. Going to an isolated location doesn't mean you have to feel concerned about your connectivity to your job. Make yourself a list of work-related items to remember to pack in your baggage. There are plenty of work-from-home accessories available that you can snag to keep you online and on top of your daily tasks. As you settle into your once-in-a-lifetime digs, wherever you end up, you'll need to create a working environment that works for you. No matter how long you've booked your remote working trip, you can create the perfect computer station. Ordering yourself the appropriate laptop accessories is an excellent way to set yourself up for success.
Our Top 5 Most Adventurous Spots For Remote Work
Cairngorms, Scotland - Mountainous National Park Living
Adventure-seekers, here's why the Highlands of Scotland may be the perfect place for your remote work. Amongst the mountain landscapes and wildlife creatures you'll stumble across, you can find yourself in a well-connected area where you can get work done outside of exploration time. Perfect for avid mountain climbers, Cairngorms is home to over 50 summits that reach higher than2900ft. There are plenty of hiking trails too if you want to decompress after working remotely during the week. Even the high vista points are enough to convince anyone that the Highlands of Scotland is perfect for a long work stay. During the autumn and winter months, you can even catch a glimpse of the awe-inspiring Northern Lights. What more could you need when working abroad? With accommodations for the entire family or solo travelers, Cairngorms is certainly worth the journey.
East Cambridgeshire, England - Safari Escape
Are you dreaming of a safari getaway that actually has wifi? This gorgeous Littleport Airbnb is an excellent place to stay, play, swim, work, and wonder at the marvels of the great outdoors. It fits up to 11 people. There's no limit to what you can accomplish and experience whilst enjoying your stay. Enjoy meeting the local wildlife like alpacas, geese, swans, chickens, pheasants, and deer. Make memories whilst meeting deadlines from this family-friendly adventurous spot. Anyone working a remote role in the UK is due for their own safari getaway.
Suffolk, England - Unique Windmill Getaway
When your boss asks you, "Where are you working from?", they'll never expect this answer. A real-life windmill. That's right! — And it's complete with a spiral staircase and spectacular top views. This unique stay is perfect for history buffs who are looking for a change of scenery. Enjoy the neighboring city of Woodbridge for all your modern-day needs — and morning pastries — before returning to your perfect remote abode. When else will you ever get to say that you were working remotely from a windmill? Plus, the sweet isolation of having five floors to yourself means it is prime working conditions for those whose job requires tight project turnarounds.
Brownsea Island, England - Work On Island Time
whilst it may not be in the Caribbean, Dorset offers a pretty spectacular secluded experience at Brownsea Island. Live and work among the locals with few distractions next to the gorgeous views. Only accessible by ferry, Brownsea Island is the perfect location to enjoy the simpler things in life. Camp, fish, and take in the sights and smells of the seaside, all whilst staying on top of your daily tasks. There's no better place to work than by the water, so try it out somewhere lowkey and local.
Barabundle Bay, Wales - Beach It Up
Voted one of the best beaches in the world, Barabundle Bay is a location to keep on your bucket list. Imagine having one-on-one chats with your boss from a beachside cabin. Not only is this beach perfectly within wifi but there are also so many areas for you to explore during your downtime. Check out the dunes and beach trails that will expose you to views straight out of a postcard. There's nothing better for productivity than the sounds of the shore and salty beach air to bring you calmness.
Time to Hit the Road
Are you excited to get your remote work location set? Do you have your work-related packing list? You're properly thrilled about your adventure and it's almost time to take off. There's no time like the present — take your work somewhere remote where you can enjoy the luxuries of travel whilst still excelling at your job. Plus, when you're looking for a place to go on holiday without working, you'll be an expert on remote travel spots. Until then, you will be answering work calls by the beach and making all your coworkers jealous with incredible picturesque updates.
Wherever your travels take you, safety is everything. Especially in a remote location where you may not be around any neighbors. Read up before you head out. Knowing proper travel safety tips is a great way to ensure your remote working trip goes on without a hitch. Once you've started your adventurous lifestyle, you won't be able to stop. Off the beaten path will be the only working path you know!