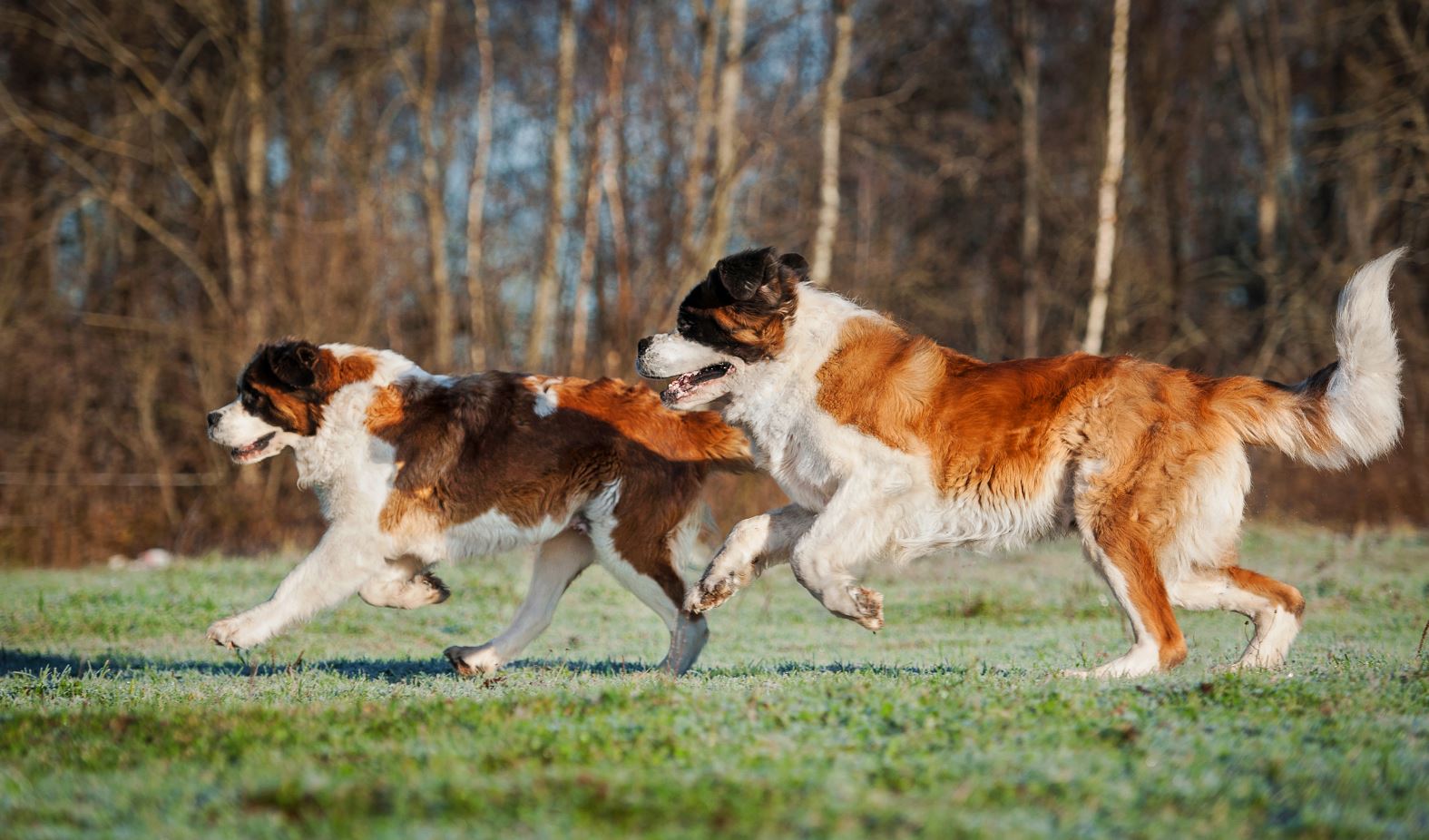 New pilot study confirms therapeutic mattress reduces pain and restores mobility in dogs with arthritis
It's a universal fact: everyone wants to pamper their dog. A quality bed makes intuitive sense as a special treat for a special, four-legged companion. But now, it also makes sense as a treatment.
There's an under-recognized health crisis affecting America's four-legged population. Osteoarthritis (OA) is the most commonly diagnosed joint disease, and its disproportionately debilitating dogs of larger breeds. The condition describes the wearing down of healthy bone cartilage, leaving joint-bone connections inflamed and causing early-onset inactivity.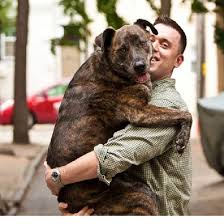 Though it's a wear and tear injury, worsening with normal daily exercise and every night's sleep, there's no cure all on the market. Owners often have to choose between expensive medications or invasive surgeries. In some cases, they face end-of-life scenarios.
"Big dogs require a higher standard of care when it comes to their joints" says Eric Shannon, founder of Big Barker dog beds. "We all want the best for our pups — any owner would invest in preventative care if they knew it was out there."
OA is a heartbreaking condition for owners, because the signs can be difficult to spot. Too many times, slower walks or reluctant stair climb is mistaken as a sign of aging. But in most cases, the dog is slowing down because movement is causing them pain.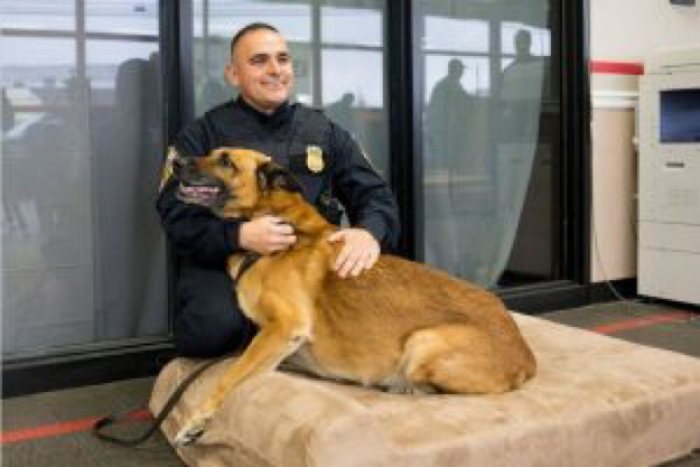 Big Barker is the first therapeutic bed engineered, tested, and proven to offer big dogs more comfort and support, and help them live bigger, more active lives. Designed in collaboration with leading veterinarians, and several of America's top foam engineers, the mattresses use a proprietary 3-layered OrthoMedicTM blend of high-density foam. They're calibrated for optimal support distribution, relieving joint pressure and buffering ground-limb impact each and every night.
In 2016, a shipment of Big Barker beds was donated to PennVet Working Dog Center, a national research and training center for police, service, and cancer-detecting dogs. Months later, doctors from Penn's veterinarian hospital asked if Big Barker might provide more beds for the emergency patients in their care. Soon, Big Barker beds were part of every room in neurology, surgical oncology, ICU and extended recovery departments.
After noticing tangible improvements with the dogs in their care, experts at UPenn approached the Big Barker team about their willingness to run a clinical study on the mattress. The task was to see if they could quantify their observations, put real numbers to the benefits their patients were experiencing, and offer the data to veterinarians, trainers, and clinicians who were looking to improve their care.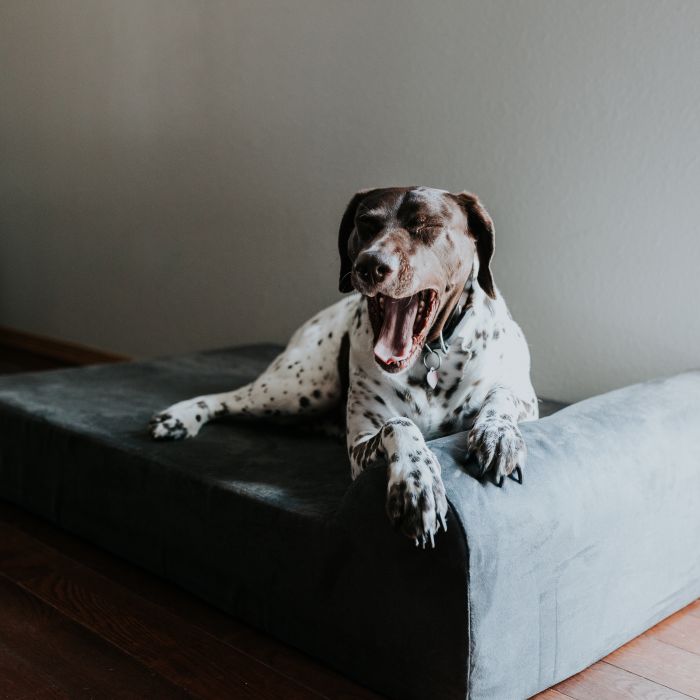 "It was groundbreaking insight on their part," Eric said, thinking back to the decision to move forward with the study. "If the University could prove that a Big Barker bed provides tangible reductions in joint pain and improvements in mobility, we'd be giving both veterinarians and dog owners a low cost, long lasting, clinically validated tool to extend the happy and healthy years of a big dog's life."
The study was concluded in 2020. It was an open-label trial conducted in UPenn's facilities, where dogs above the age of three and at least 70 lbs. spent 28 nights on Big Barker beds. Each dog had a confirmed diagnosis of osteoarthritis.
Since dogs can't speak, researchers used clinical assessment tools such as the Canine Orthopedic Index to measure progress throughout the study. Through these tools, owners reported statistically and clinically significant improvements in their dog's quality of life after using a Big Barker bed for just 28 days.
Two of the most notable results were a 17.6% improvement to Joint Function and a 14.3% improvement to Pain Interference score, which indicate that dogs were having an easier time performing basic daily activities – such as standing, walking, running, and climbing – after using the Big Barker.
To collect another interesting data point, activity monitors were placed on each dogs' collar. The monitors assessed the amount of night-time movement, indicating potentially pain at rest or discomfort through the night. Over the 28 nights, more than half of the dogs showed at least a 13% reduction in nighttime movement. Roughly 25% of dogs saw a 33% reduction. The dogs were staying more still throughout the night, indicating a more restful sleep.
Concrete results like these offer owners and caretakers the opportunity to support dogs with osteoarthritis, and to take an active, preventative approach for those that haven't yet developed the condition. With this mattress, owners have the chance to pamper their pups before pain is part of the question, and to invest in their dog's health, rest, and recovery with the same care and science they would invest in their own. And every dog owner knows — if it gets them one more adventure with their four-legged best friend, it's a no-brainer. It's the easiest choice in the world.