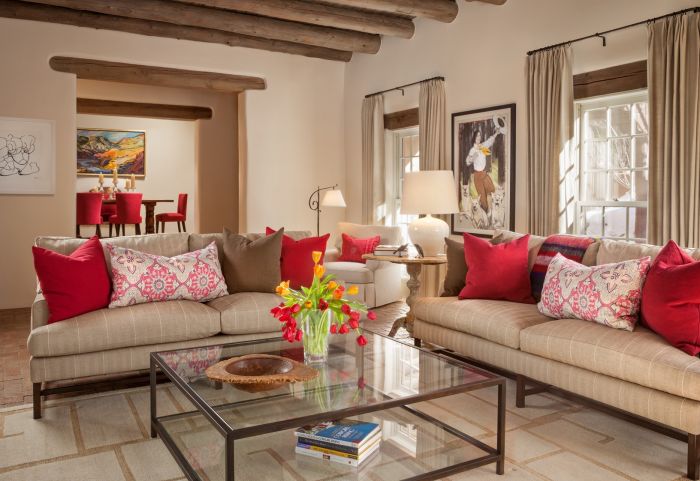 Photos Credit: Wendy McEahern
Paul Rochford and Michael Violante, of Violante & Rochford Interiors created this charming, colorful transitional home on one of the most exclusive and historic streets in Santa Fe, Camino del Monte Sol. The house is a vacation home for the owner, who spends half the year in Georgia and the other half of the year in charming Santa Fe. She had owned a home on the same street, but since decided to upgrade. For the first time in her life, she chose to work with interior designers. Since she had been following the work of Violante & Rochford for a year by collecting images of their work, she ended up creating a portfolio of her favorite projects of theirs.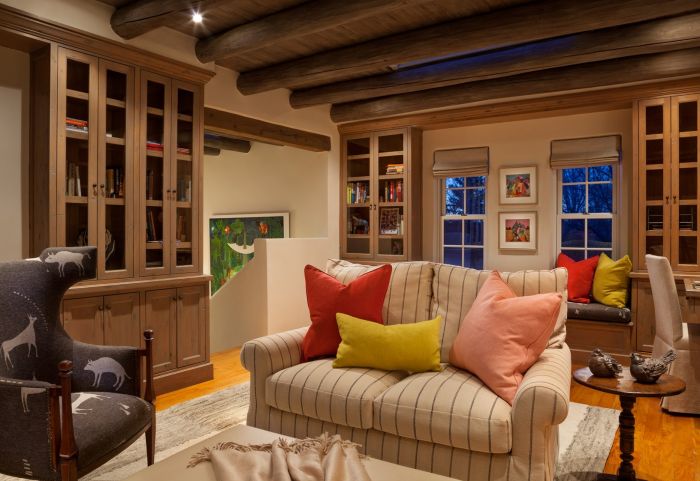 The concept was to make the home feel spacious, airy, and updated in every way, which is not always so simple with the adobe houses that are prevalent in the area. No major structural changes were made except to add on a full garage, something that is in extremely short supply in Santa Fe! Violante & Rochford are known for their neutral palettes and their use of natural materials including wood and stone, with many pops of color coming in the forms of upholstery, accessories and the art collection.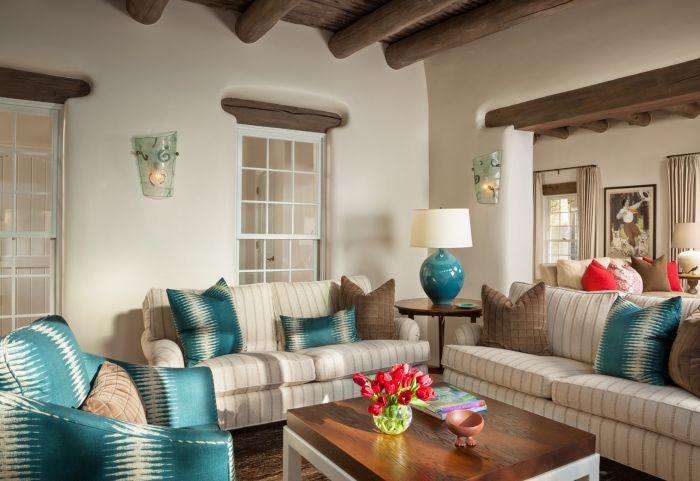 As with many of their clients, Michael and Paul curated the home's art collection, mixing in many different influences. The owner of the home was especially focused on fine, native American art, which is a large part of the collection.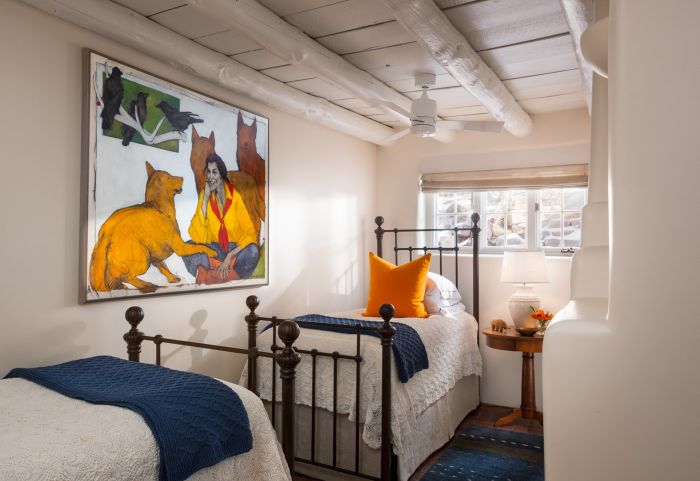 Violante & Rochford, who have one of the largest textile libraries in their area, used sophisticated, chic fabrics for the furniture, while still maintaining a comfortable, upscale vibe throughout the house. They brand their aesthetic as "casual elegance." The traditional vigas (wood beams) were scraped and left natural, and all the accessories are super-luxe. The home has a formal dining room (meant to be used regularly), a series of comfortable and stylish living and sitting rooms, and is filled with amenities. One of the bathrooms, featuring tile and plaster walls, even sports a charming, working fireplace to keep the room cozy no matter the weather. In one small guest room, a large ,colorful artwork is used to anchor the whole room, and bright colored accessories make the space much loved by guests who stay there. The master bedroom features rich, textured bedding with a zen color palette for total relaxation.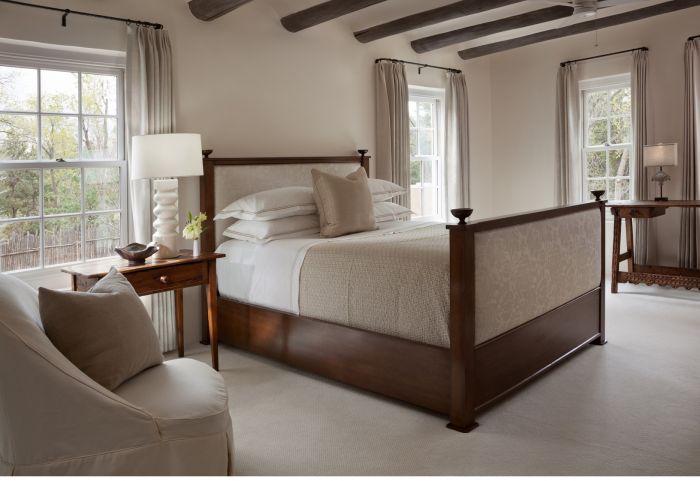 Many of the collectibles in the house came from Paul and Michael's personal collection. They are known for their inspirational travels around the globe, often bringing back treasures. Many of their pieces really worked in this home, and the designers decided to let them go to an appropriate project. The owner of the home is delighted with the results, and she loves to fill the home with family and entertains often. When not at home, she is out experiencing the many special attributes of Santa Fe, from the sophisticated art and social scene, to the gorgeous, natural surroundings.