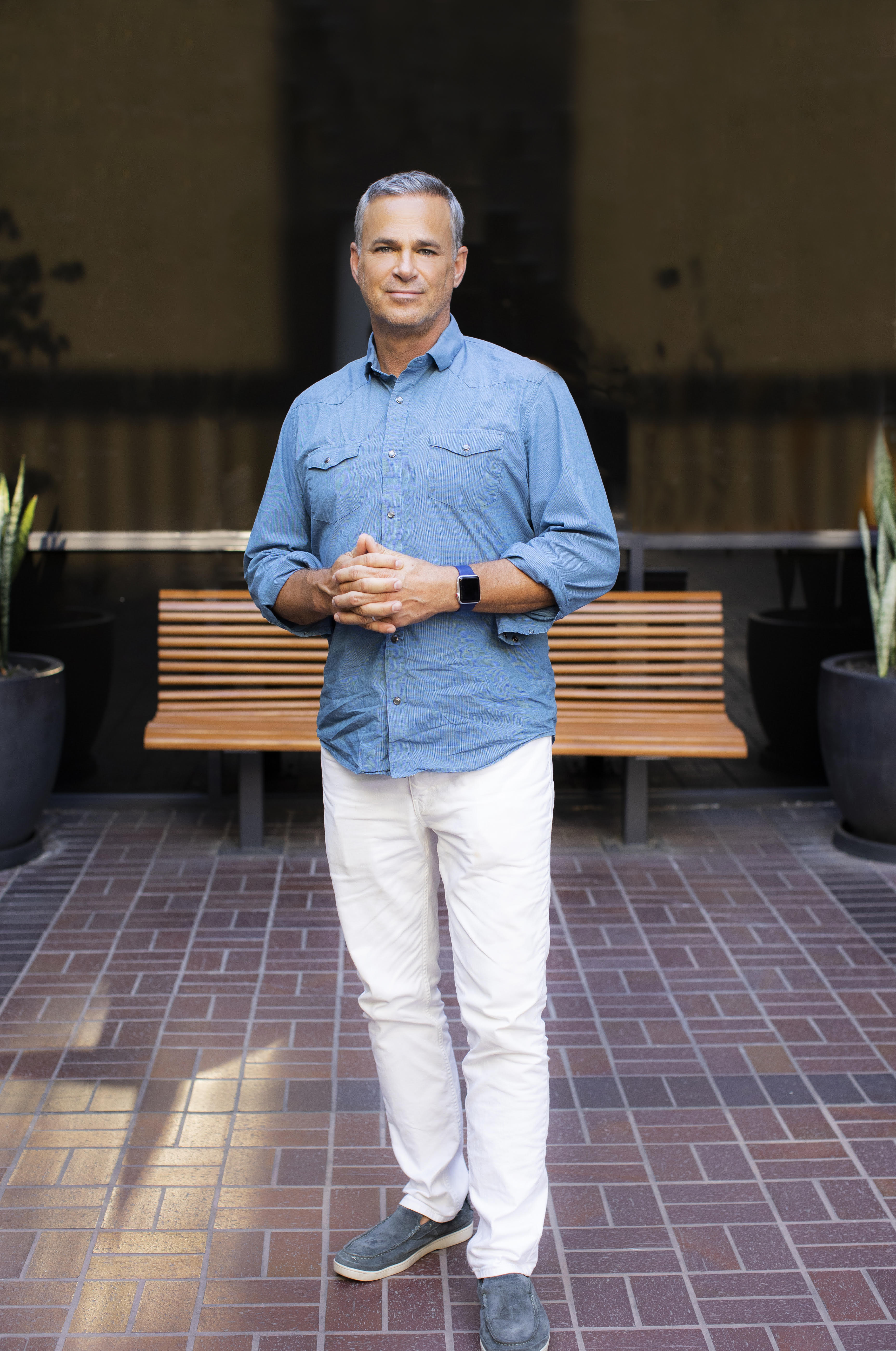 Dan Markel, founder of Pure Blue Group
Everyone knows that starting a business takes courage, drive and a vision. Then there are some entrepreneurs who start more than one. While most people find it challenging enough to think about creating one company, certain things set mega entrepreneurs apart. They often think differently and have their motives to push them past the fear of the next challenging risk. One example is Dan Markel, a mega entrepreneur who has the secret to entrepreneurial success that he calls the "4 C's."
"I had no one to lean on growing up, so I learned to be a self-starter," explains Dan Markel, founder of Pure Blue Group. "I was raised in a troubled home and being one of seven kids, I had to find my own path. I was a young dreamer, a risk taker, and driven to provide more for my own family one day."
Dan Markel is a serial entrepreneur and the visionary founder of Pure Blue Group, an intuitive platform of companies with the most innovative products in digital health, wellness, fitness, and healthy cuisine. He is known as a pioneer across various industries, earning a reputation for creatively resolving some of the most complex market challenges, particularly in the areas of COVID-19 prevention, alcoholism/addiction recovery, and now with sexual wellness through Rise Medical.
He has experienced failures along the way, but he never let them hold him back. He has been a working actor for years, worked on Wall Street, and has been an innovator in dealing with complex regulations and treatments that have a positive impact in peoples' lives. Today he has founded and co-founded six companies under Pure Blue Group, Inc: Blue Wave Medical, LLC; Rise Medical, Inc; Pro Fitness Concepts, LLC; Pure Blue Dining, LLC; Pure Blue Energy, LLC. Across a well-established career, Markel has raised in excess of $100 million for over 40 private placement offerings, passionately supporting the next generation of industry leaders.
Markel's latest mission, Rise Medical, has put him on a mission to help as many people as possible and help change the healthcare industry. His secret to success as a mega entrepreneur is something he refers to as the "4 C's," which include:
Curiosity. Creating is coming up with the idea of a product or service that solves a problem for others or makes their lives better. It's that simple. Don't be afraid to learn what you need to in order to turn it into a business. Like one of Markel's business idol's, Warren Buffet, once said: "Risk comes from not knowing what you're doing." You will reduce the risks by learning all you can, and becoming an expert in that field.
Creation. The best creations are almost always something new or a new twist on an existing product or service. If you think you've got something, it's time to focus on the next C, critiquing.
Critiquing. Aggressively tear apart your creation or idea, analyzing every possible reason your deal will fail. Examples of a few effective ways of critiquing: Is it a business that can scale? Is your creation another idea in an already crowded marketplace? Is it an operational nightmare? Is it easy to copy? Is the necessary start-up capital requirement impossible to raise?
Crusading. It's vital to know, as an entrepreneur, if you don't have the ability to crusade, then you need to partner with someone who does. There are millions of brilliant ideas and inventions that never see the light of day because the relentless, passionate, informed, and charismatic crusading efforts failed. It's crucial that if you don't have those attributes, you partner up with someone who does.
"I'm a champion for career changes and pivots," says Markel. "When you are flexible and driven, you can achieve many things, as long as you are acting with integrity. Finally, be prepared to fail repeatedly and be told no repeatedly. As the saying goes, there are no overnight successes. Persistence, relentlessness, and resilience are imperative to be a successful entrepreneur."
Markel's latest venture, Pure Blue Group, pays homage to one of the mogul's favorite business books, Blue Oceans Strategy. This groundbreaking investment firm is behind the launch of various promising startups in healthcare, wellness, fitness, energy, technology, and dining. Markel has also partnered with the inventor of BURN180 to help globally launch the revolutionary patent-pending portable exercise device with nearly universal fitness applications. To learn more about Pure Blue Group, visit www.purebluegroup.com.