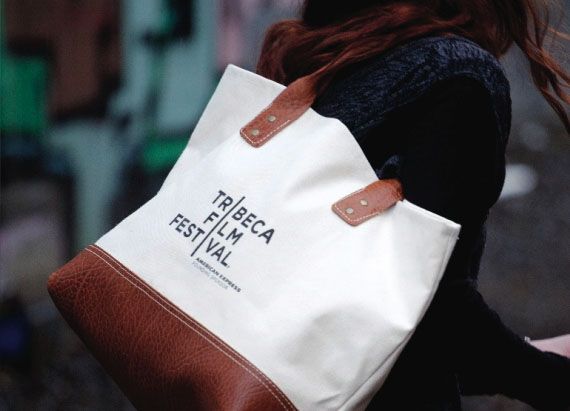 Photo Courtesy of Will Leather Goods
Will Leather Goods, the Oregon-based brand known for its commitment to American heritage craftsmanship, has created a pair of official tote bags for the 2011 Tribeca Film Festival (TFF), which begins this week and runs through May 1 in
New York City
.
Expect to see them slung over a lot of famous shoulders throughout the Festival co-founded by Robert De Niro and known for attracting the biggest names in film to NYC. The specially-designed limited edition Will Leather Goods bags will be distributed to actors, filmmakers and industry insiders.
With both TFF and
Will Leather Goods
branding, the beautiful heavy weight "Made in the USA" canvas and leather totes are perfect for carrying screeners, scripts and various film-industry awards; but moreover will be seen as keepsakes to all as an impressive list of films see their premieres in many theaters throughout Manhattan.
The Will Leather Goods limited edition Tribeca Film Festival tote bag ($195.00, above) and a simple canvas carryall ($46.00) will be on sale to the public at TFF on-site merchandise areas and at
www.tribecafilm.com/store
.
"Will Leather Goods owes its birth to the film industry, so I'm incredibly proud and honored to bring our brand back to its roots by collaborating with the Tribeca Film Festival," notes the firm's founder and CEO Bill Adler. "I started this company as Billy's Belts on Venice Beach to support my family during the '81 SAG strike when I was an actor in Los Angeles. It has expanded globally as Will Leather Goods and every seasonal collection carries a cinematic quality that women and men love to work into their functional wardrobe."