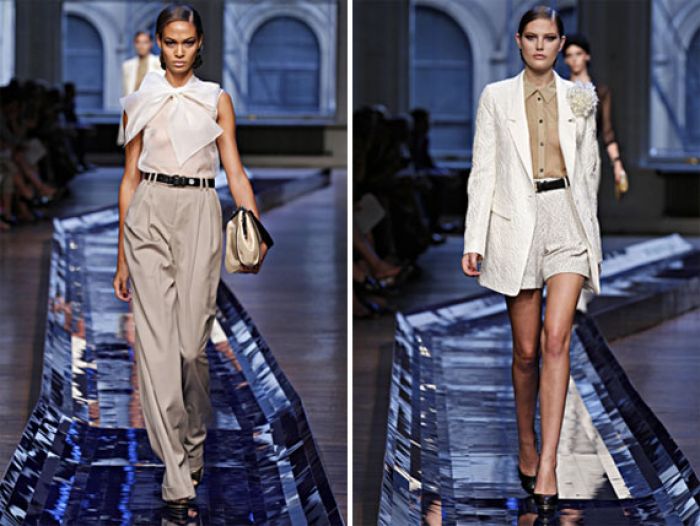 Photo Courtesy of Jason Wu
Head-to-toe white is a look that has been feared by many a woman every time those warmer months roll around. But rest assured ladies, there is a way to wear this trend without feeling like your whole body is magnified!
The best bet to pulling off a white/light palette is to experiment with different shades and pops of neutrals. Mixing ivory with white used to be taboo, now you're the chicest woman in town if you rock this combo. A white suit with an ivory silk blouse? Yes please! White flared leg jeans with an ivory blouse and layered necklaces? So pretty!

Shots of neutrals such as a light apricot, muted gold and silver and soft pink offer the prefect accent and modern touch to a white ensemble. Try pairing a white blouse with a white pencil skirt and a blush colored cardigan; or a top an ivory lace blouse and ivory shorts with a light-weight camel color leather jacket. The key here is to add dimension with complimentary hues, and as always, the best accessory is confidence!


Michael Kors
The Gap