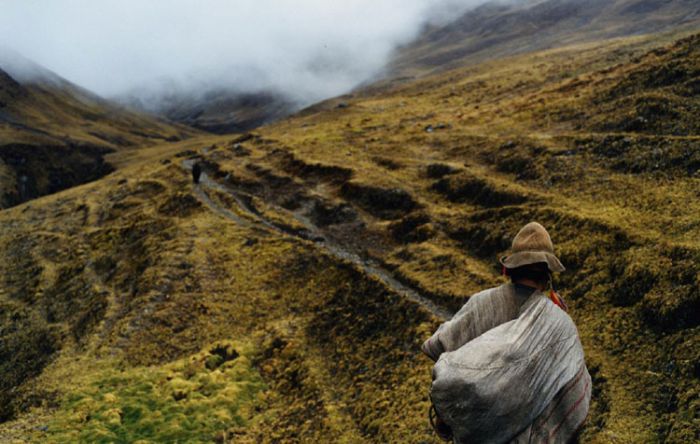 Photo Credit: Anne Menke
I don't know anyone who doesn't have the dream of combining all of their passions and making a life's work out of it. Unfortunately, many people are not lucky enough to do so, but such is not the case for
luxury fashion
photographer Anne Menke. Driven by an insatiable desire to see beautiful things and different cultures, the German-born photographer gets to do both on a frequent— if not daily— basis. Not everyone has the opportunity to travel the world and experience different cultures, cuisines, and fashion, but with the release of Menke's newest book just around the corner, we will get to see the world through her eyes.
Menke got her start like many aspiring photographers, shooting amateur pictures of her own at the young age of 12. She knew at an early age that she wanted to be a part of the industry, but it was while she was working as an apprentice to a photographer in Speyer, Germany from the ages of 16 to 19 that she decided she wanted to direct her focus towards fashion. "I love beautiful things and traveling, and in fashion I found the perfect combination to express that," she told me. So she went on to assist fashion photographers in Dusseldorf, Germany, but it was only two years before she was ready to go off on her own.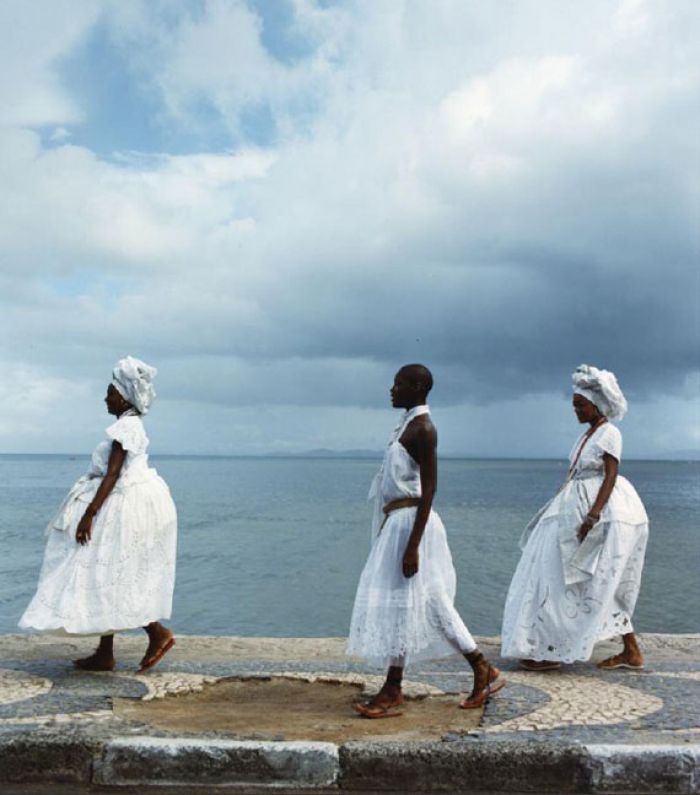 She then worked out of her own studio in Dusseldorf for another two years where she did assignments for clients like Otto, Wella, L'Oreal, Phillips Electronics,
Elle Magazine
,
Vogue
and Bambini. When she moved to Paris in 1992, she spent four years working for other big-name clients in France, Germany and Italy. She finally made the leap across the pond in 1996, settling in New York City to work for another plethora of fashion designers, fashion magazines and celebrities.
These days, Menke is busy splitting her time between the Big Apple and Sayulita, Mexico, where she co-founded the green Costa Verde International School Project. Sayulita is also one base of her frequent photography excursions, of which there are many that she does around the world. As you might guess, the photographer says that all of her elaborate projects are mapped out and planned in detail, but, "I am very spontaneous as well as things are happening along the shoot," she told me. "I also just go with the flow if something special or spectacular happens."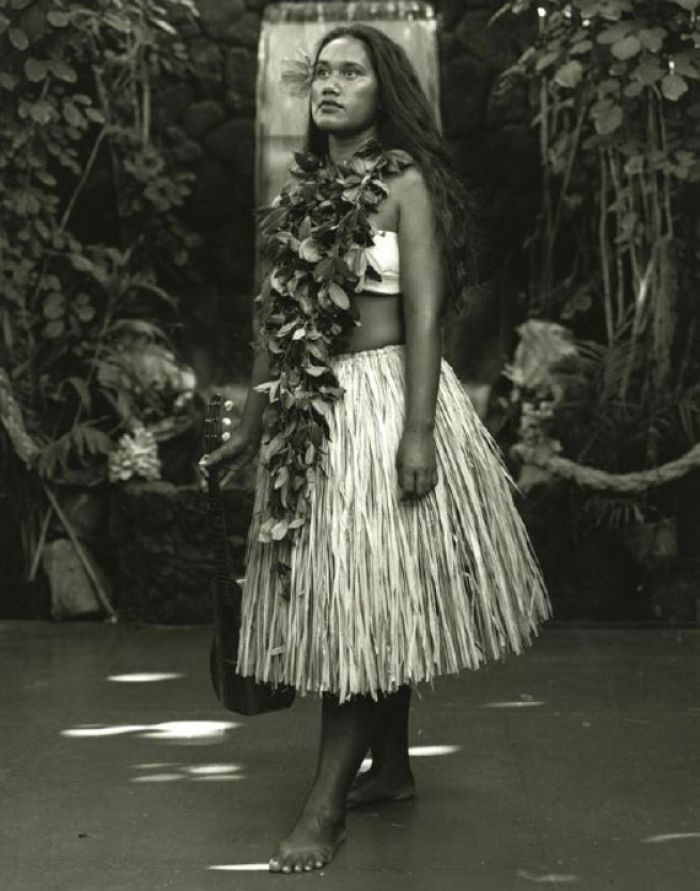 You might get the idea of fashion being a cold, cold world, full of sharp-tongued editors, (think
The Devil Meets Prada
) multitasking designers, and stone-faced models, but the people in the industry are what Menke is drawn to. "People are the most important and interesting thing in my photography— they're the inspiration of all I do," she said, noting that it's especially important for her to build rapports with the models she shoots. "I always make contact with my subjects," she told me, even those she shoots in her free time. "I've talked to all the people I've shot and asked them if I could photograph what they were doing or if they would pose for me."
One of the perks of being a photographer, and one of the main reasons Menke chose the fashion focus, is being given the opportunity to travel. More often than not, she'll go on adventures by herself between shoots to capture her own personal images of the landscape, culture and people of the location she's in. These excursions often result in the most natural and candid shots, of which many of her clients end up choosing over photos from staged shoots. "I see things and sometimes just capture them as they are," Menke told me of her good eye, "Or I recreate a scene as I first saw it in real life and set it up to perfection."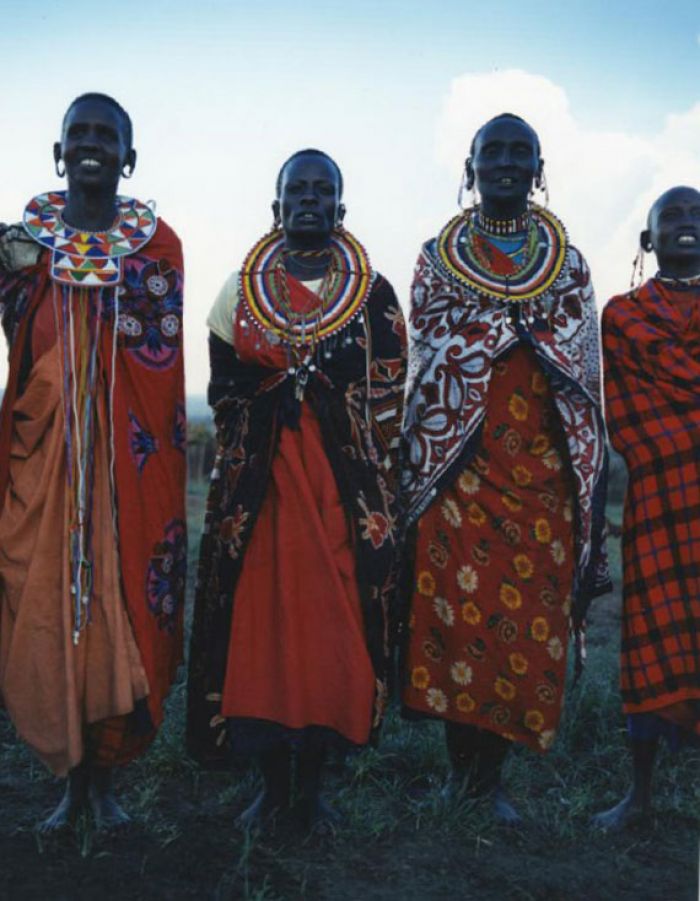 Because Menke is always on the go, she doesn't carry the high-tech gear that you probably associate with fashion shoots. "I see the beauty in natural light and use it," she told me. "I love having just a camera that I know well and I can just shoot without thinking about complicated technical issues," she said, noting her love of the film medium and that its quality should never be replaced by the ease and convenience provided by the digital format.
While on these trips, Menke gets to observe style sense in other parts of the world — among many other things — and has taken delight in watching mainstream fashion take influence from the furthest corners of the Earth. "I think every season we see collections with inspirations from all cultures around the world," she said, noting that in the past, after shooting in such locations as India or Peru, the shows the following season have had elements of those cultures.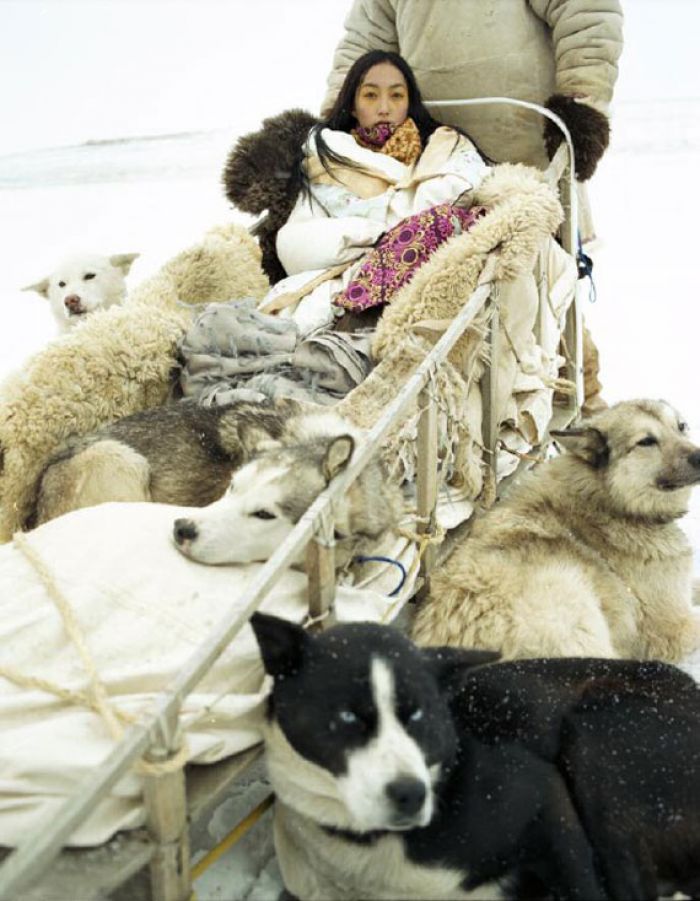 And as for where she gets her own inspiration? She looks to her colleagues. "I think there are timeless fashion pictures that are fine art," she told me. "I look through magazines and sometimes I find a picture that fascinates me and I take the page out and keep it. A few of these pictures hang on my wall, and when you can look at them 20 years later and still love them, these to me are art."
Fans of Menke's photography will have the luxury of doing just that with her own work, thanks to her new book that will be released next month.
See the World Beautiful
is a documentation of Menke's travels all over the world in which texts as well as the photos themselves explain where fashion meets culture in ethnic populations in Latin America, Europe, Asia and North America. To celebrate the release of her second book, the author will be holding a signing and reception Tuesday from 5:30-7 p.m. at Rizzoli Bookstore in New York City.
To learn more, visit
AnneMenke.com
.
Check out our favorite photographers for the new year:
Visually Stunning Images by Our Favorite Photographers for the New Year