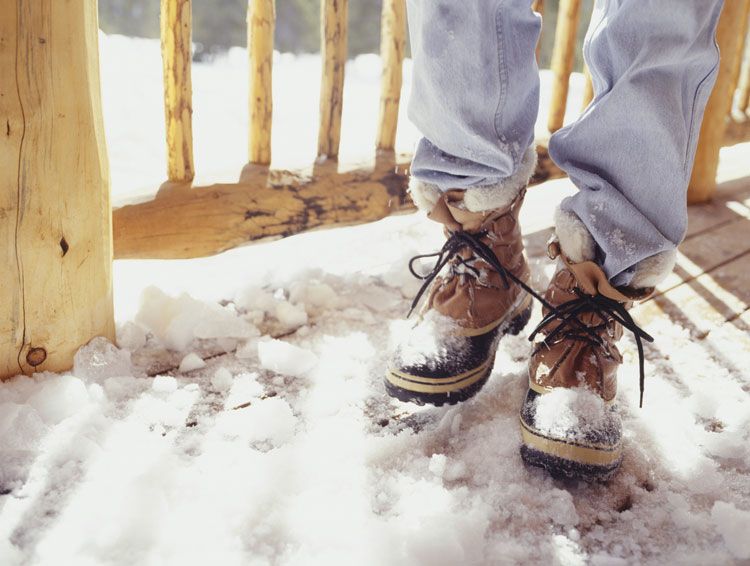 Photo Courtesy of iStockphoto/Thinkstock
Men, we know that there a lot of you out there that hear "men's boots" and immediately picture a pair of Timberlands or Doc Marten's, but trust us, there is more to winter boots than function alone. Winter boots can be a great alternative and fantastic middle ground to sneakers and dress shoes. Of course, we realize that spending time and energy on shopping for
luxury brands
is hugely unnecessary in many of your eyes, therefore we have created some easy steps you can take to make both your feet and your wives happy this winter.
While many women are guilty of sacrificing comfort for style (we are admittedly guilty of doing this from time to time) we know that men won't do the same— especially when dealing with a winter boot. Considering that most boots are made to withstand the elements, they are generally tough and have little give, so you want the pair you purchase to be one that will still fit with thick winter socks and that you are willing to practically live in for months of blistering cold. Make sure that you buy the right shoe size, even if this means having to
actually
enter a store instead of your go-to online shopping site. Also, fit isn't simply about shoe size. Measure the width of your foot as well because this will play a major role in the comfort factor.