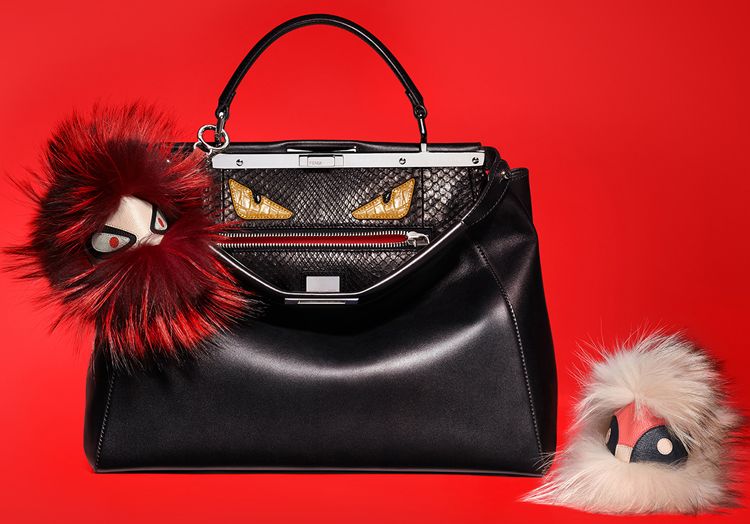 Photos Courtesy of Fendi
If you've seen any of Toyko's Harajuku girls, chances are you've already seen Fendi's Buggies, but without the designer name and ridiculous price tag. Little "creatures" that are made of balls of fur hang off your bags (or cell phone, wallet, necklace—anyplace you can attach them—let your imagination run wild) and are basically just a fun accessory. And to appeal to the child in you or even your own children (brilliant marketing ploy?) each little critter has a name, and not the kind you would expect from such furry little things. Your new best friends Lucifer, Snobius and Dragoo could soon be following everywhere you go attached to your new Fendi bag—and who doesn't want that?
The handbag bug collection is decidedly better than the creepy little Buggies that hang off of them, but then again I prefer cute, fashionable and things that are a little less fearful looking. But if the fuzzy demonic look is for you, then hey, you'll love them. The handbags (sans Buggie) are amazingly whimsical and fun, especially for a Fendi collection. Wallets with angry cartoon eyes or vapid expressions are perfect conversation starters and will be iconic parts of this collection—but personally I could do without those freaky little things.