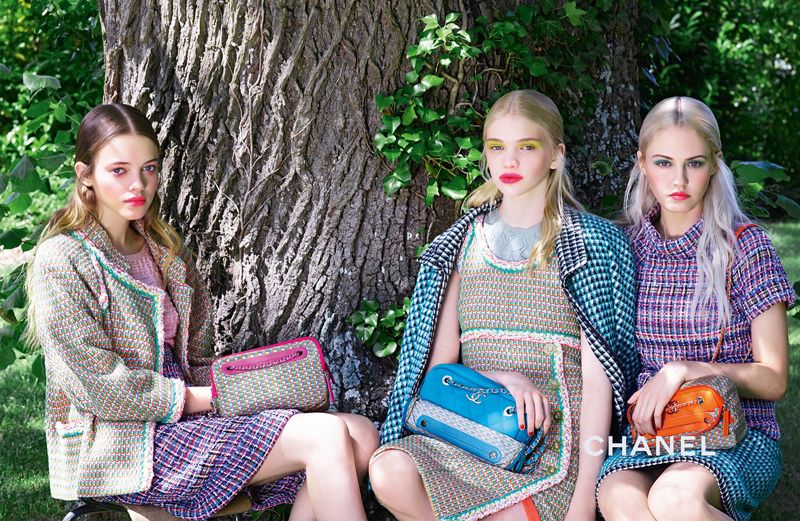 Photos Credit: Karl Lagerfeld/Chanel
Karl Lagerfeld just released the new campaign for Chanel's 2016 Resort collection. The line, originally shown in Seoul earlier this year, was an unexpectedly quirky selection of vibrant layers, crazy hairstyles and over-the-top accessories. The runway was initially as colorful and as wacky as Willy Wonka's candy shop, but for the latest campaign, Lagerfeld paired down the collection for a more wearable look.
Charlotte Free, Stella Lucia, and Kitty Hayes star in the ad, sporting the season's Korean-inspired designs. Shot by Lagerfeld and styled by Carine Roitfeld, the images show a beautiful juxtaposition between the color and flair of the abstract collection and the subtle, understated beauty of nature. The nontraditional pinks, blues and greens pop on classic tweed suits, patchwork prints and quilted handbags. The collection seems infinitely more wearable, fun and reminds us of idyllic getaways, just as Resort should.