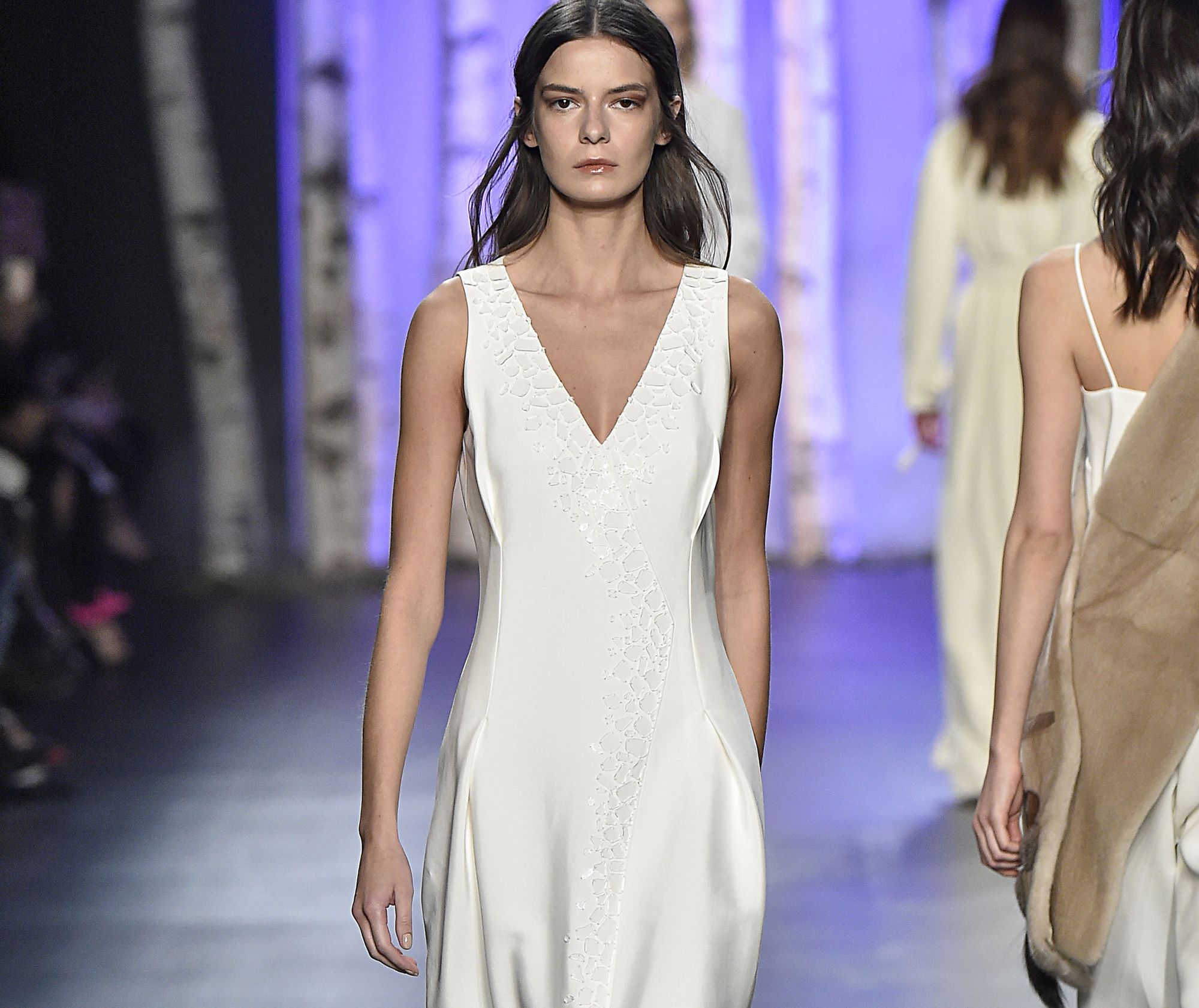 Photos Credit: Noon by Noor
Cousins Shaikha Noor Al Khalifa and Shaikha Haya Al Khalifa are no strangers to loud prints, bold colors and modest cuts, which is why their Noon by Noor Fall 2016 collection came as such a surprise. Gone were the bright shades and quirky designs, and in their place were subdued tones, voluminous shapes and patterns in the form of embellishment and texture. It was as if the two designers had matured overnight.
The texture was subtle, but substantial enough to add depth to the collection. Neutral-tone fur stoles were slung over the shoulders of like-colored dresses, monochromatic stone embellishments blended almost invisibly into necklines and metallic baubles were used sparingly but cleverly, as just a few pieces were enough to make a statement. It felt approachable and easy to wear.
Rather than opt for a colorful palette, like their Pre-Fall 2016 collection that was inspired by Noor Al Khalifa's father's paintings, they chose to offer up a muted line this season. Two brown dresses were the richest shades on the runway, the rest was composed of black, white and gray. But it gave the designers a clear slate to work off of, allowing the detail and texture of each piece to take center stage.