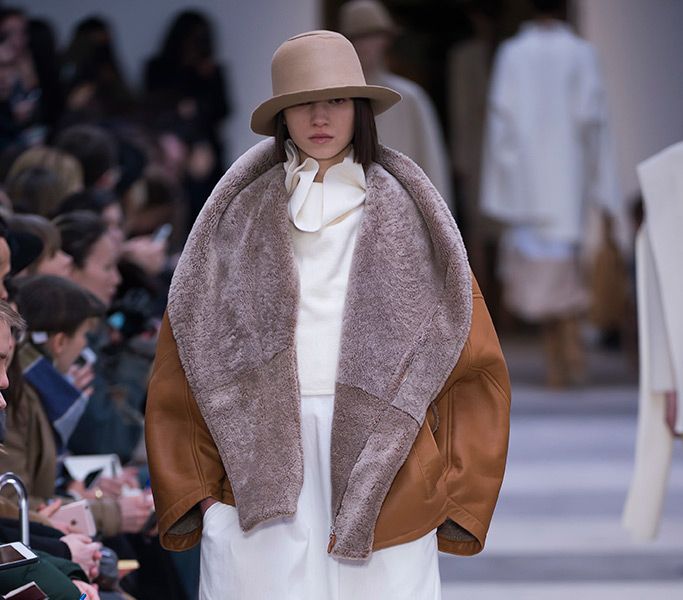 Photos Credit: Nehera
In his position as a creative consultant for Hermès, The Row, Damir Doma and Christophe Lemaire, Samuel Drira often played with ideas of minimalism and monotone color palettes. As creative director of Nehera, he sent these same designs down the Fall 2016 runway, but with his own touch of structure and a collective vision brought to life in velvet, silk and suede.
He imagined the beauty of a wandering nomad, a well-dressed traveling vagabond that used her wardrobe as a manner of "wearable luggage." Pieces were well-tailored and designed with intentional structure in mind, like a white, bell-sleeved tunic and a series of slouchy trousers in silk, leather and velvet. Simple pieces were heavily layered for depth, while more dramatic silhouettes were paired down to highlight their architecture.
His use of fabric and texture complemented this idea of a casual wanderer. Additional zippers, utility pockets, straps, buckles and snaps were used sparingly, but wisely—across the chest, around the ankles, across the back and sides—and in earthy tones, hinting at the uniforms of 19th century explorers. Instead of a pith helmet and knee-high leather boots, Drira opted to outfit his models with clogs, wedges and the occasional wool panama hat.