Gone are the days where the one piece was just the swimsuit of choice for middle-aged women and self-conscious teens. Now it's spotted on every coastline from Saint-Tropez to Sydney, and for good reason: it's the most flattering swimwear style there is. The all-in-one is sexy yet sophisticated. It's the little black dress of the sea.
And since it's a soon-to-be summer staple, we thought we'd find some our favourites. Whether you choose to channel Pamela, Cindy or Heidi, you're guaranteed to feel like a supermodel in these little black swimsuits that will never go out of style.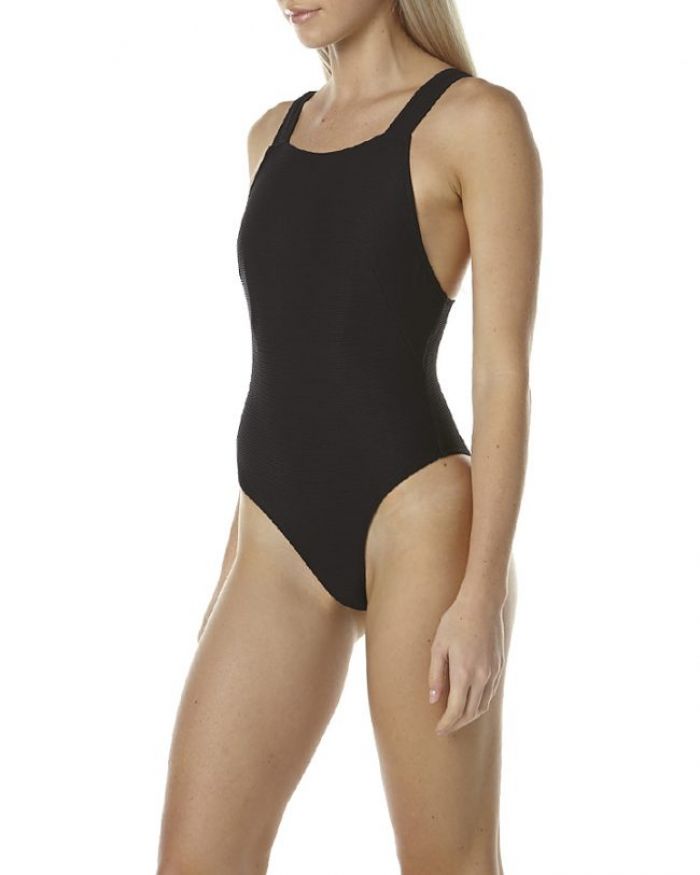 Photo Credit: Zulu & Zephyr
#1 Zulu & Zephyr
Made from rib textured lycra, with thick cut straps and a high chest, you'll feel like Elle Macpherson circa 1985 in the Dunes One Piece from Zulu & Zephyr. And with this flattering cut, you'll look like her too.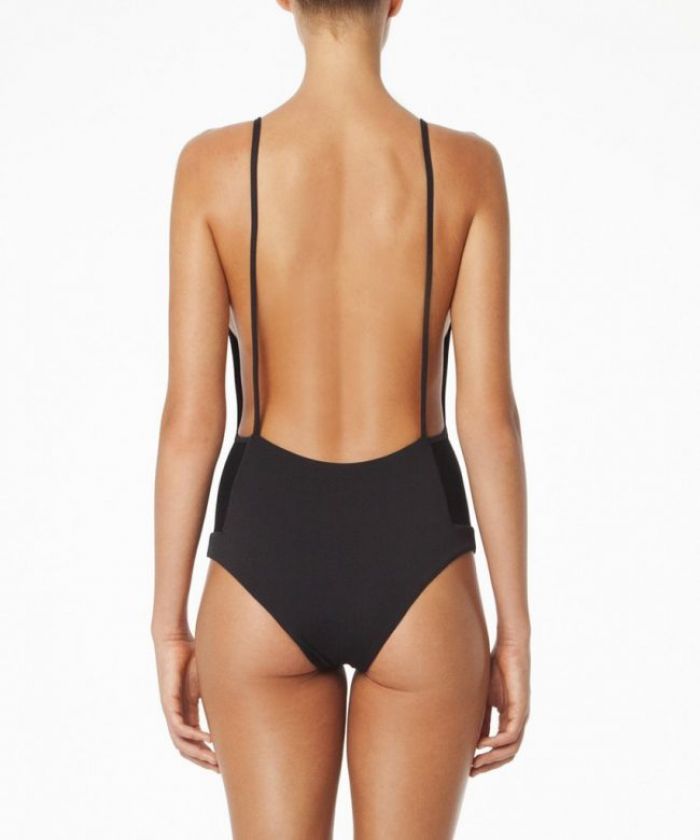 Photo Credit: Fella Swim
#2 Fella Swim
You'll be bringing sexy back in the Mad Max full piece from one of our favourites, Fella.With a high neck, low back and mesh sides it's perfect at the beach or worn as a bodysuit at the bar.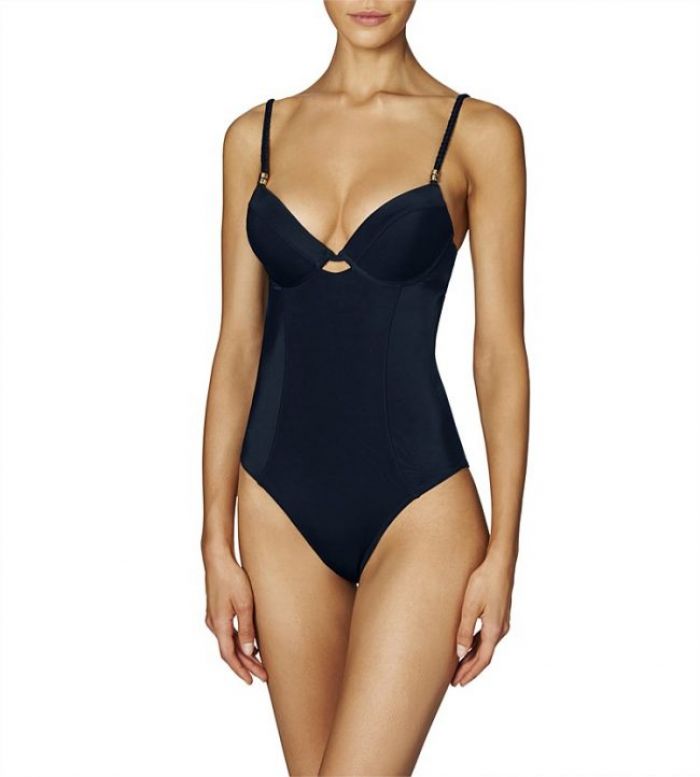 Photo Credit: Heidi Klum Swim
#3 Heidi Klum Swim
The Sun Muse one piece by Heidi Klum Swim flatters all the right places. It has underwire for added shape and support, and princess seams down the bodice which create a slimming effect. Add in a cheeky keyhole cut-out and some delicate gold detailing and voilà, you're a goddess.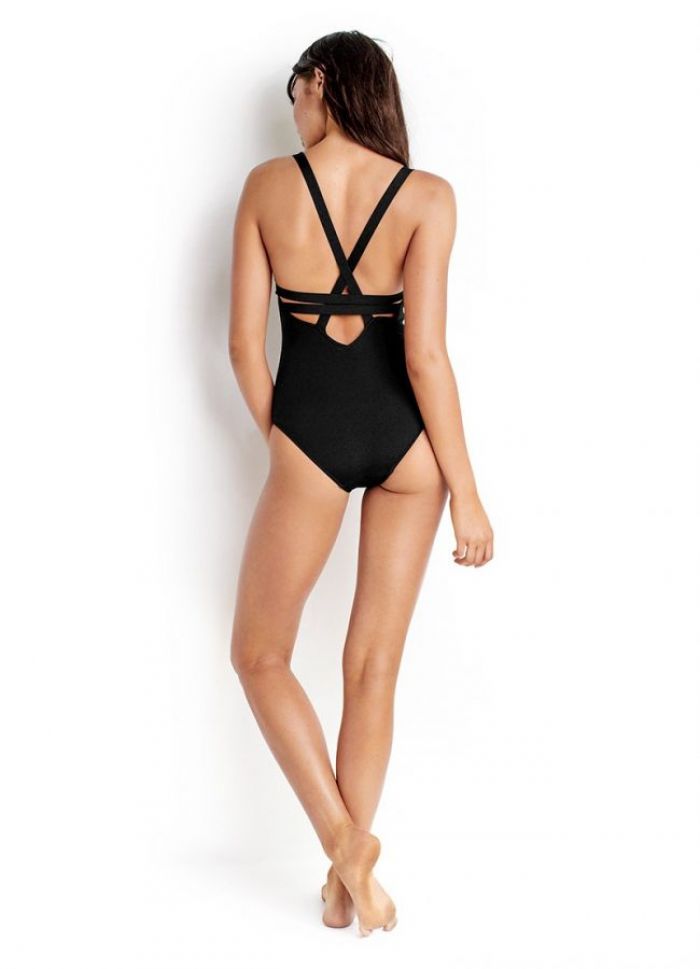 Photo Credit: Seafolly
#4 Seafolly
If you thought Seafolly weren't known for sexy, think again. We can't get enough of the beautiful back detailing on the Deep V One Piece (and the front is equally as good). It comes with removable cups for added shape and support, and was designed for getting active.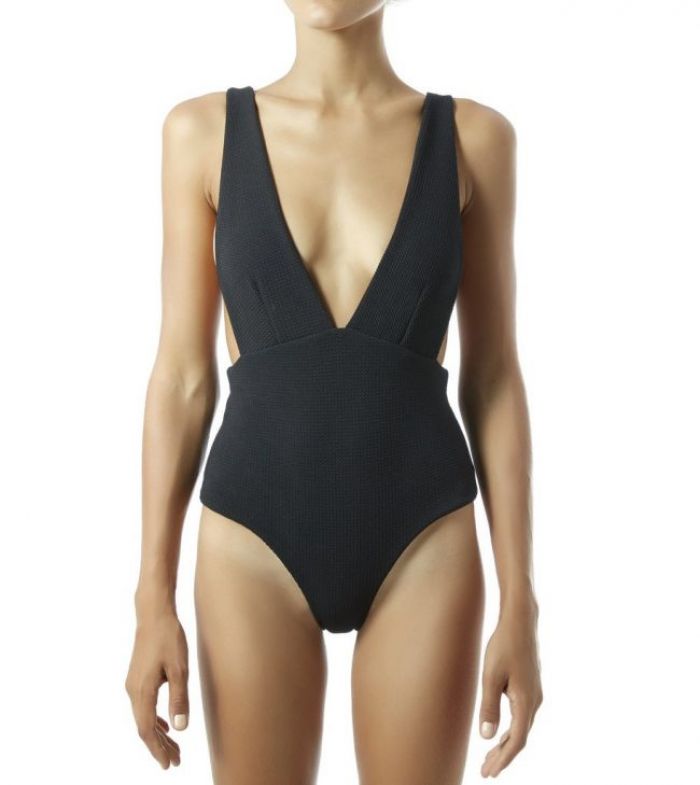 Photo Credit: SKYE & Staghorn
#5 SKYE & Staghorn
The Abyss Plunge full piece by SKYE & staghorn is as much sexy as it is sophisticated. With a deep plunging bust line and high cut shape, you'll be turning heads for all the right reasons.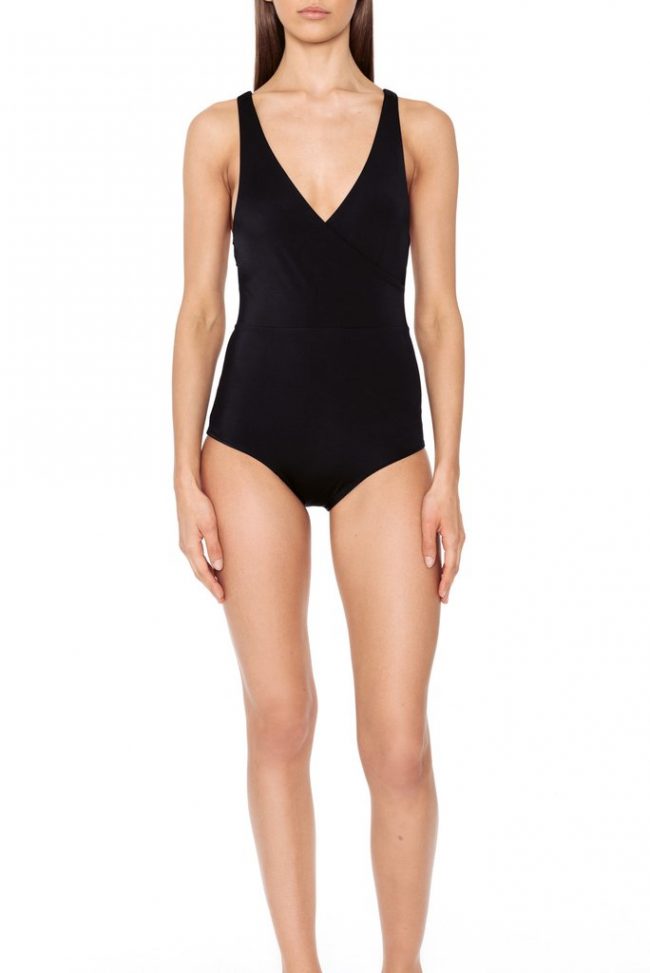 Photo Credit: PALM
#6 PALM
If you're after a suit that's more boyleg than Baywatch, try the Isola one piece from PALM swimwear. With a flattering V neck and semi-low back it'll suit just about anyone no matter their shape or style.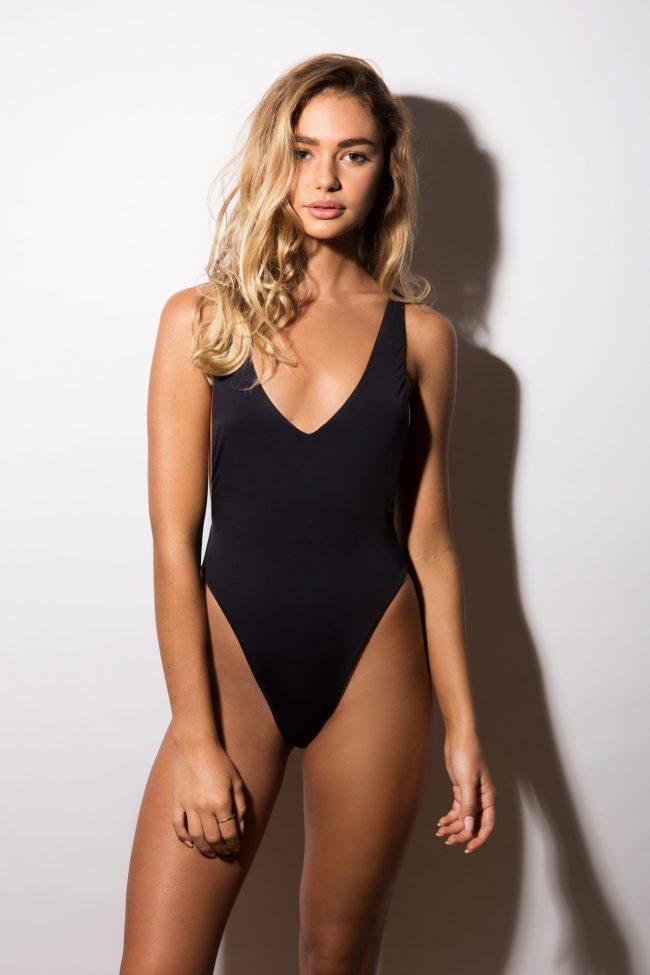 Photo Credit: Frankie Swimwear
#7 Frankie Swimwear
Channel your inner Cindy in The Crawford Bodysuit by Frankie Swimwear. Made with 100% Italian lycra, and featuring a high-cut waist and low-cut back, you'll be Vogue cover ready in no time.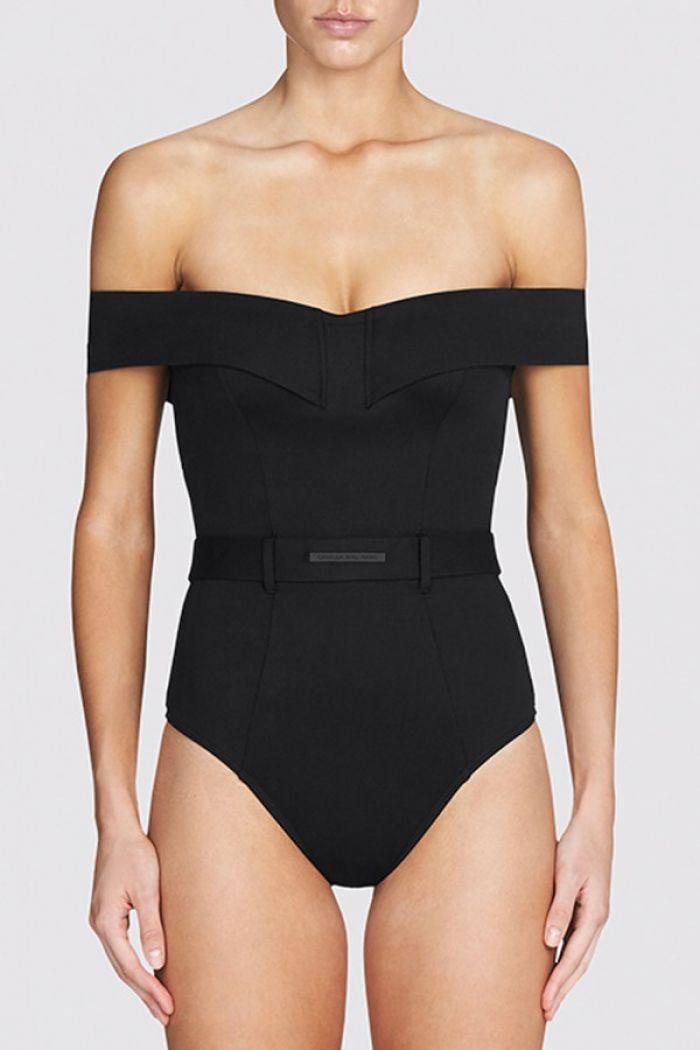 Photo Credit: Camilla and Marc
#8 Camilla and Marc
Camilla and Marc's Mulholland One Piece got us feelin' like Sandy in Grease. So don't be surprised to hear, "you're the one that I want," for more than one reason. With an elegant yet sultry off-the-shoulder design and cinched in waist, it's a unique little black swimsuit.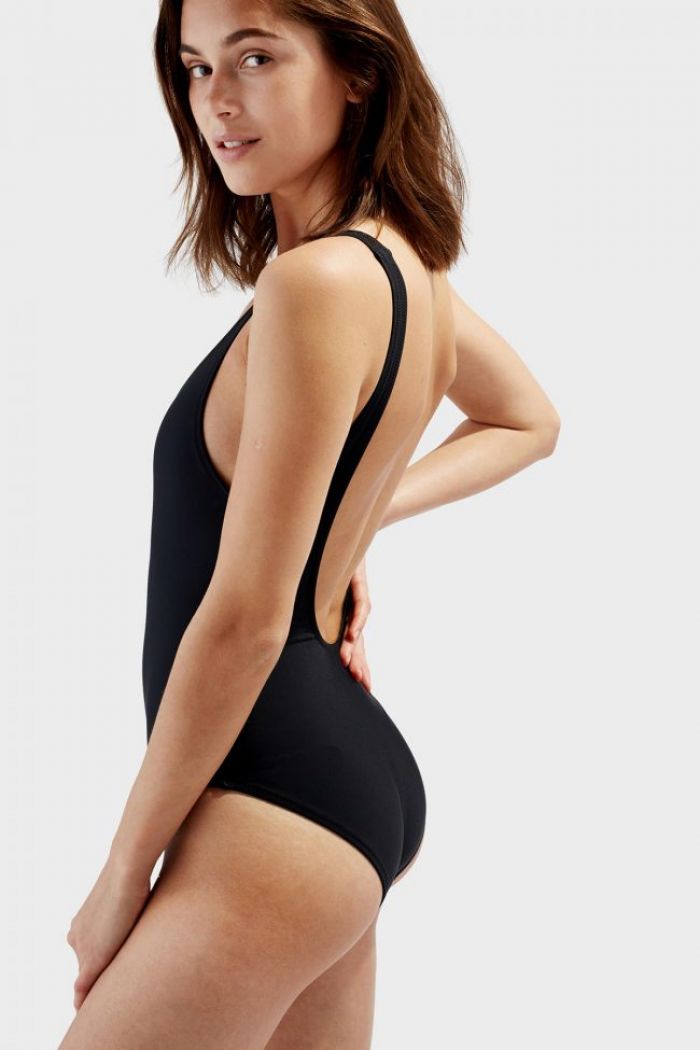 Photo Credit: Solid & Striped
#9 Solid & Striped
As the name suggests, Solid & Striped have the swimwear staples down pat. The Anne-Marie in all-black is ideal for the sporty sun bather, it's flattering but functional and guaranteed to hold you in when you're getting active at the beach.