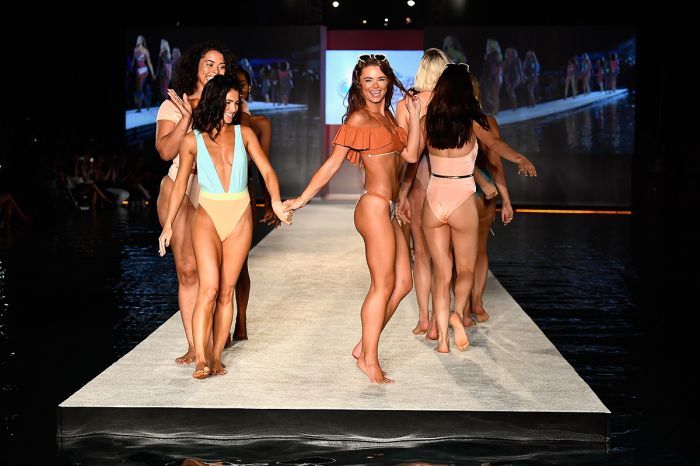 Photos Credit: Getty Images for SWIMMIAMI
Some like it hot, but Miami always likes it hotter. Naturally, this makes the tropical city the perfect place to host the year's most anticipated swim-themed fashion event. The industry's most prolific designers, influencers and investors come to SWIMMIAMI at the W South Beach to mix, mingle and see what's coming next in the swim world. This year, the mecca of beach wear saw an extra-sultry set of designs on the catwalk. Sports Illustrated—that's right, the Sports Illustrated—kicked off the weekend's events by showcasing its exclusive line of luxury swim and athletic wear. The brand's inaugural show left us wondering, "what took them so long?"
If there is anything to take away from this year's event, it is that gone are the days of hiding your "beach body." The SI theme of the night was inclusivity, and the show featured an array of body-positive swimsuits that flattered any and every body type. From high-cut, retro bikini briefs to barely-there triangle tops, there was little left to the imagination. Because every piece is available in sizes that range anywhere from two to 20, women of all sizes are given the opportunity to feel sexy and ready to soak up the sun this summer.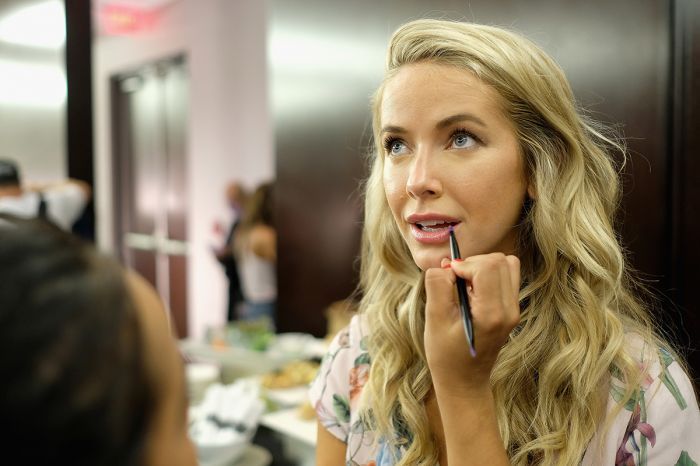 While the swimsuits were the obvious stars of the show, the models were shining just as brightly. The brand chose to do something a little different for its first-ever show, introducing the #SISwimSearch contest hashtag on social media to find new runway talent. The search did not disappoint—social media darlings Sarina Nowak and Tabria Majors graced the stage, bringing a much-welcomed diversity to the mix. Each model that participated in the event now has the opportunity to compete for a chance to be a part of the next Sports Illustrated Swimsuit Issue. The line is set to launch this summer, and we can't wait to see what comes next.