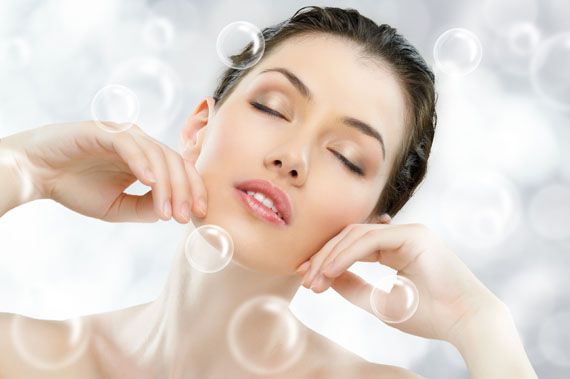 Beauty is in the eye of the beholder, or as one luxury skincare brand believes, emanates from the inner balance and harmony of the body, mind and soul. For more than 70 years,
Darphin Paris
has been a leader among the health and beauty community, transcending the practice of skincare into what many consider an art form.
What began as a beauty institute for
Paris'
elite has over time turned into one of the most well-respected beauty empires to date. Founded in 1958 by Pierre Darphin, the Parisian institute, tucked discreetly within Paris' elite "gold triangle," brought together leading experts from beauty and health-related disciplines, including aromacologists, facialists, cosmetologists, massage therapists, manicure and pedicure experts.
The luxurious enclave dedicated to comprehensive, head-to-toe beauty was a new concept at the time, and proved to be a favorite among Europe's most fashion-forward and socially prominent women. With a background in cosmetology and kinesitherapy, the chemical and medical scholar Pierre Darphin, helped revolutionize esthetic care with his unique, luxurious aromatic plant-based formulas, strict client protocol, as well as the personal belief that "pleasure" is a critical catalyst to enhancing personal beauty.
Those same philosophies — that once fueled a skincare revolution — remain at the very core of today's Darphin Laboratories. The company has mastered the art of integrating breakthrough cosmetic technology with dedicated, aromatic plants and exacting combinations of the finest aromatic essences.
Combining the best of science and nature, with effective and custom-targeted formulas, Darphin skincare delivers pure lifetime beauty that moves beyond the physical, creating a positive emotional response.
Because your skin deserves the sensitive touch of an expert,
Darphin's Cult Favorites
are designed to create what can only be described as a "privileged moment between you and your skin."
Formulated with a unique blend of fruit extracts and essential oils, invigorating Denblan helps fortify teeth and fight cavities as it polishes, brightens and leaves the mouth minty-clean. A tasty treat for vibrantly white teeth.
Key Ingredients: Papaya, Pineapple, Lichen Extracts; Mint, Fennel and Parsley Essential Oils
A rich emollient for the delicate eye area, helps smooth lines and wrinkles, nourish and uplift for younger, smoother-looking eyes.
Key Ingredients: Deepsane, MDI-Complex, Centella Asiatica, Mango and Chamomile Extracts, Wheat Proteins
Formulated for sensitive and easily-irritated skin, this high potency serum helps diminish the appearance of redness and quiets the appearance of irritations as it softens skin.
Key Ingredients: Calm Complex*, Grape Extract, Resveratrol, Glycosaminoglycanes (MDI Complex), Glycerine
*Chamomile, Hawthorne and Peony Extracts, D-Panthenol, Polysaccharide
A result of Darphin's expertise and Nature's brilliance, Hydraskin Essential features powerful plant extracts which help to reactivate the skin's natural hydration system. Skin is supple, soft and hydrated all day long.
Key Ingredients: HYDRA-STRUCTURE TECHNOLOGYTM (Salicornia, Herbacea, Butterfly Lavender), Imperata Cylindrica, Vitamin E
*Coming Soon!
Featuring cutting edge anti-dark spot technology, Melaperfect is the answer to harmonize the complexion, visibly reduce dark spots and beautify the skin. 50% visible reduction of dark spots within 8 weeks*
*Clinical trial carried out on 19 volunteers who applied the product twice daily for 2 months.