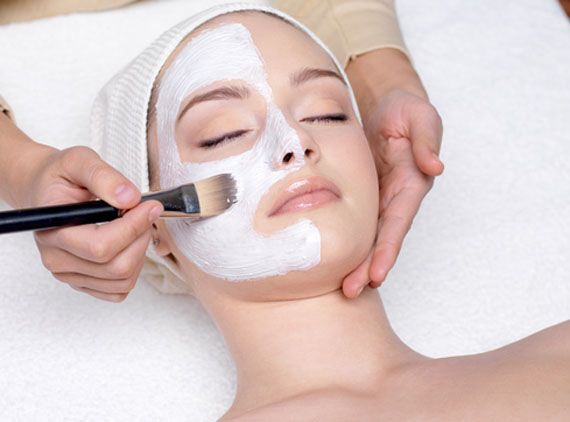 We do some far-out things for beauty – 24K Gold Facials, diamond encrusted manicures...and now, we can add two more deliciously decadent ingredients to the spa menu: Champagne and caviar.

Facials infused with Sevruga caviar, Champagne and other complementary extracts are trending in high-end spas across America, Asia and Europe – a definite must-do for those with a little money to burn, for luxury enthusiasts and for those attending a "must-look amazing" event.

These luxe facial treatments are specifically designed for special occasions because there are no extractions, meaning you will see visible results in one to two days without breakouts; whereas it may take up to five days for imperfections to clear following a standard facial. Caviar and Champagne facials are especially beneficial for mature, sun damaged, acnaeic and super-dry skin.


What to Expect

Standard cleansing, tonic, steam and a gentle exfoliation.
A fruit enzyme peel, removing impurities while prepping the surface of the skin with a clean base so nutrients penetrate with greater ease.
A caviar mask. The caviar will most likely be mashed with spirulina algae and other ingredients, creating a thick green paste. After initial application, the mask is then massaged into you're your face, neck, and décolleté.
A Champagne rinse. The rich antioxidant content (from the grape seeds) penetrates, while bubbles stimulate.
A finishing application of a balanced moisturizing cream with alpha hydroxy acids.

Benefits of Caviar

Caviar deeply nourishes the skin with natural proteins that boast a similar cell structure to human collagen. This improves circulation while firming and protecting from free radicals and harmful UVB rays.

Benefits of Champagne

When massaged into the skin, oils from Champagne grapes exfoliate and hydrate with natural anti-oxidants.
When used as a wash, Champagne removes dead skin cells, deeply hydrates, and diminishes age spots caused by sun exposure.
Champagne is packed with phytonutrients, vitamins, phenols, cartenoids and flavonoids.

Whether you consult a skincare therapist for a bi-monthly facial or only get spa services on special occasions, facials made of caviar and Champagne will leave you refreshed and radiant, and at the helm of ultimate indulgence.

Where? Do a search in your area – most major cities have a luxury spa with a version of this facial. Average price: $150-$250 for 50 minutes.