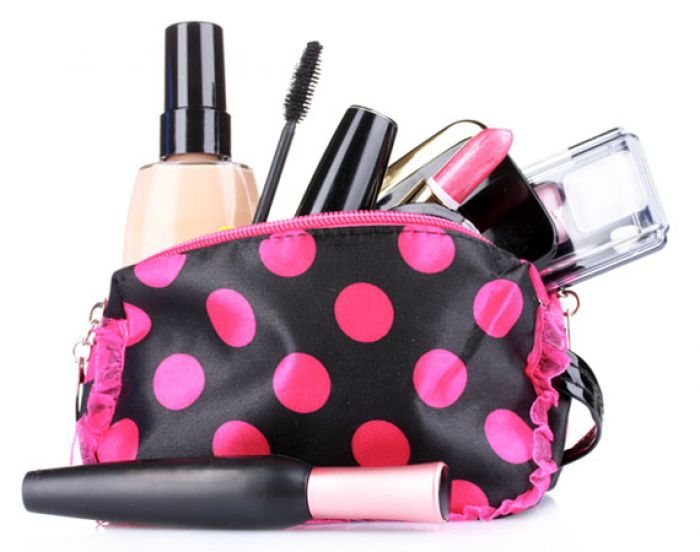 Buy it, tag it, use it - toss it!
How old is your makeup? Do you hang onto discontinued colors even though they are far past their prime?
Makeup
applies better and stays on longer when it is still good, not to mention that keeping it clean and current reduces the chance of infection.
Foundation and Concealing Liquids: Two years. Exposure to oxygen breaks down the compounds, so toss it sooner if discolorization occurs or if it begins to separate.


Eye Shadow, Face Powders and Powder Blush: Two years. Get rid of it when powders begin to crumble or become overly shiny.


Cream Blush: Two years. If product becomes overly oily or discolored, you can probably blame bacteria (if you apply with your hand).


Mascara: Three months. Every time you apply mascara, you are transferring bacteria from your eye to the wand, back to the eye. Mascara should be the makeup you replace most often. If your mascara becomes dry, clumpy, or sticky, head to the makeup counter.


Liners: Three years. Sharpening pencils often reduces transfer of bacteria between the liner and your face. If it becomes very dry or oily, it's time to replace it!


Lip Gloss: Two years. Because the wand transfers bacteria into the tube, it is a good idea to apply gloss with a brush. Don't "pump" the wand into the bottle - this creates air bubbles, cutting life expectancy in half.


Lip Stick: Three years. Apply directly or with a brush, clean surface with a soft tissue often to remove bacteria.


Perfume: Two years. You can usually tell a perfume has turned when the scent has changed. Do you keep a beautiful bottle display? Exposure from light and oxygen will cause perfume to deteriorate faster, so keep your favorites in a cabinet or out of direct light.
NEED A DATE OF PURCHASE REMINDER?
Mark makeup container with the purchase date so you know when to toss it out.
This post originally appeared at
WorldWideSkin.com
.