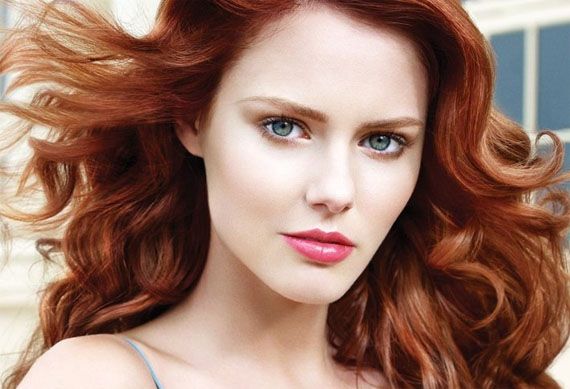 Photo Credit: Aloxxi International/American Salon
As JustLuxe's Senior Style and Beauty Correspondent, I've constantly got my pulse on what's hot, new and up and coming in the
beauty world
. And through my dutiful research, which often goes well beyond testing new mascaras, experimenting with tricky hair appliance gadgets or dipping my digits in the new must-have shade of nail polish; I strive to bring to you the latest and greatest finds of the month, so check back monthly for my favorite products picks!
Red Carpet Manicure
With Fashion Week and awards season in full swing, February is a jam-packed month for a lot of leading ladies who need to look their best at any given moment. The Red Carpet Manicure was a hit among the stars at the Grammy Awards, and now women everywhere can achieve a flawless gel manicure at home, thanks to the genius
starter kit
 ($59.99) that has everything you need (LED light and all!). Celebrity manicurist Michelle Saunders says of the product, "I can't think of an easier way to keep your nails looking perfect."
Le Mieux Vita-C Skin Protective Cream
As the seasons transition, so should your skin care routine. I've recently come across Le Mieux's line of luxurious products, and I'm hooked. The Vita-C Skin Protective Cream ($30) is unlike any other product I've tested before, as it instantly provides an invisible veil (i.e. my skin looks flawless before I've even reached for my foundation) on my face and protects against harmful environmental damage and dramatically improves the tone and texture of my skin all day. Genius! Go to
lemieuxcosmetics.com
to learn more.
Aloxxi
If you're like me, you color your hair consistently but have no idea how to describe the shade to your friends, stylists or even, admiring strangers who stop you on the street. OPI founder George Schaeffer developed the Aloxxi system to empower women with hair color smarts (and of course, cheeky cute names like Blonde Bambino) to transform the experience, as we know it. As for me, this month I'm flaunting Taste of Tuscany locks, and couldn't be happier! Find the perfect new shade for you at
Aloxxi.com
.
LeEdge Exfoliation Tool
I was skeptical when I first saw LeEdge, essentially a nifty handheld tool ($34.95) that scrapes the skin (head-to-toe) promoting a unique in-shower experience that brilliantly exfoliates the skin's surface. After a few encounters with LeEdge, I'm wondering how I ever survived without it! It's effortless, painless and actually kind of fun. Want smooth skin for summer?
LeEdge
will get you there.
Hot Heads Extensions
Did you know just about everyone in Hollywood wears hair extensions? Literally, everyone. Believe it, sisters! I never thought I would be one to wear extensions (my hair is already pretty long naturally), but it could certainly use some help in the volume department. I recently gave
Hot Heads
(Brooke Burke, Tori Spelling and Eva LaRue are fans) a try, and I was instantly obsessed! Not only do they take no time to put in (45 minutes, tops!), last for around two months and look completely natural; they also seamlessly blend into your natural hair so you can curl, blow dry, color and style like normal. Whether you're looking for added length or increased body and fullness, Hot Heads will transform your look in no time.