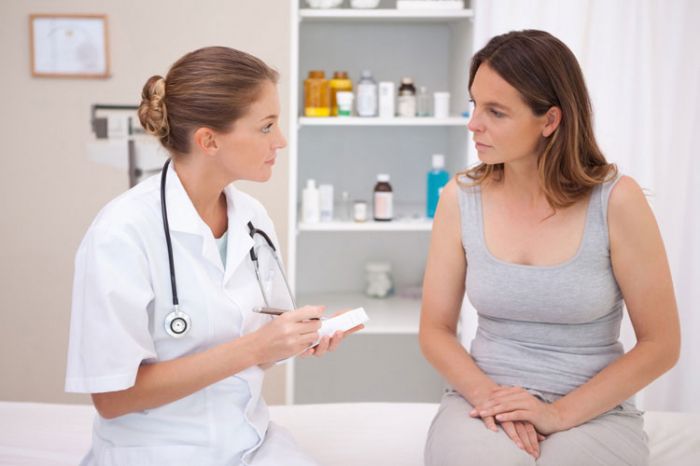 Photo Courtesy of iStockphoto/Thinkstock
Suffering from a lack of energy? Maybe your libido is lower than it used to be, or you just don't seem to be getting the same results from your workout that you used to. Are your hot flashes and night sweats out of control? If you've already tried rethinking your
health and wellness
routines and you still don't feel better, these symptoms could be a sign that your hormones are out of whack, whether you're a man or a woman. Luckily, the problem can be fixed. At the Southern California Center for Anti-Aging, Dr. Judi Goldstone routinely treats patients who just don't seem to have the same vim and vigor as they did when they were younger.
After booking a consultation at the well-appointed medical center, patients receive a full examination to check hormones and other levels, as well as a routine physical to see what could be causing their symptoms. Dr. Goldstone stresses that the treatment programs offered at the Center are preventive and proactive, rather than reactive like many medical treatments. Patients generally range in age from their early thirties to well into their nineties, although most are in their forties and could have benefitted from seeking treatment a little sooner.
Photo Courtesy of iStockpoto/Thinkstock
Unlike many treatment plans, there is no one-size-fits-all when it comes to hormone replacement treatments. Instead, each patient gets his or her own custom plan, complete with bio-identical hormones that fit the ones that might be lacking as a result of age. Properly used, bio-identical hormones have fewer side effects than their pharmaceutical counterparts.
Photo Courtesy of iStockphoto/Thinkstock
The Southern California Center for Anti-Aging offers many new treatments and tests that may not be available elsewhere. Advanced nutritional testing allows the doctor to create bespoke programs that suit each patient's individual needs so that no two programs are alike. The Center also offers other testing for longevity, cancer, cardiac and other diseases that may have genetic markers.
Photo Courtesy of Digital Vision/Thinkstock
Located in sunny Southern California, the Center attracts people from around the world who are looking to improve their health and stave off the effects of aging, including weight loss. Patients at the clinic come from as far away as England to get the chance to receive personalized medicine, whether they need to lose weight or want more information about bio-identical hormone replacement therapy. Many patients are hoping to adopt a better lifestyle to serve as an inspiration for their children. After the initial treatment, patients continue to go for follow up visits and maintenance.
Photo Courtesy of Photodisc/Thinkstock