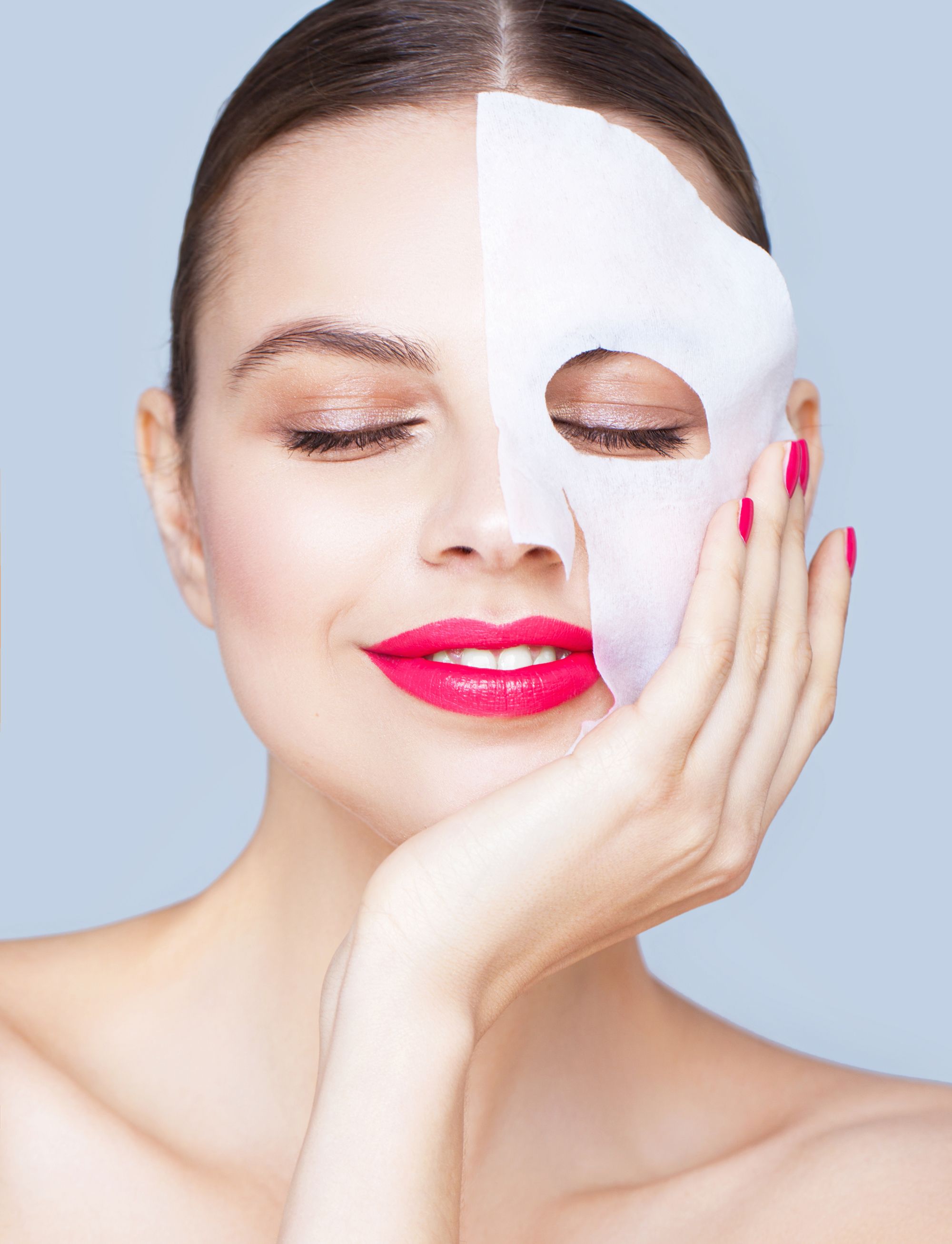 Photo Credit: Vikacita/Shutterstock.com
Winter is here and if you're anything like every other woman on the planet, chances are your skin has started to get dry, tight, or maybe even a little flaky and chapped from the sudden drop in temperature. No judgements—you're not alone. Usually updating your skincare routine with more oils, heavy creams and seasonally-appropriate products can help remedy the problem, but there's something to be said for the use of extra face masks this time of year. Sheet masks in particular are skin savers as they can be left for 15, 30 or even 60 minutes to help serum soak into your skin when the weather wants to pull all your moisture out. But because every sheet mask isn't made the same way, we tested a number of masks to see which would truly give your skin that radiant holiday glow.
Photo Credit: SK-II
We've yet to see an SK-II product that lets us down and their Facial Treatment Mask is no exception. Soaked in the brand's concentrated Pitera ingredient, the cotton mask has won multiple accolades over the last two years from the Details' Men's Grooming Awards to Brides magazine's Beauty Awards. This mask can be left on for five to 15 minutes to allow the serum to soak into your skin (or even longer if you'd like). After removing the mask your skin will seriously glow. Our skin immediately looked brighter, more radiant, hydrated and plump, making it one of our favorite masks. Available at SK-II and priced at $95 for six sheets.
Photo Credit: NER:D
Taking a more scientific approach to beauty, NER:D Skincare uses bacteria and natural ingredients to create their face masks. Formulated with rice bran oil, macadamia oil, licorice root extract, allantoin, ceramides, hyaluronic acid and squalene, the brand's Super Hydrating Mask helps rehydrate skin and retain moisture. To use this mask, be sure to take off both the front and back films before using and leave it on for 30 minutes or longer. Your skin may not look utterly transformed after one use like we saw with other masks, but this serum did make our skin feel hydrated longer. We also noticed our skin felt plumper and we didn't even need a primer before our foundation the next morning. Perfect. Available at NER:D Skincare and priced at $56 for three sheets.
Photo Credit: Le Mieux
We're always taking after models when it comes to beauty and health tips, so we had to include Le Mieux's Moisture Infusion Mask which is a runway staple. Prepping with this ultra-moisturizing mask before makeup allows for smoother application and prevents foundation from settling into fine lines and wrinkles. The mask is formulated with Vitamin C, three anti-aging peptides, eight botanical extracts and marine collagen to make skin smoother and more radiant. This mask is thinner than some of the others, but only needs to be left on for about 15 minutes. Afterwards your skin will feel hydrated and baby smooth, you may not even want to put on makeup. Available at My Skincare Box and priced at $25 for four sheets.
Photo Credit: Knesko
We often hear that gold is anti-aging, can improve circulation and can help repair the skin. If Knesko's Nanogold Face Mask is any indication of the element's possibilities, then we totally believe it's the next standard in skincare. With active ingredients that include nanogold, marine collagen, elastin, hyaluronic acid and aloe vera, this mask can be left on for up to an hour to revitalize the skin. The resulting skin is probably some of the most transformative results we've seen in a mask. Skin was moisturized, bright, soft, fine lines seemed reduced and our entire face looked more youthful. While these are recommended for use twice a week, we would have no problem using them daily with results like these. Available at Knesko and priced at $150 for four sheets.
Photo Credit: Patchology
For a fun little twist on traditional masks, Patchology released a special-edition printed sheet of their Hydrate FlashMasque Facial Sheets. The cheetah-print mask works in five minutes to deliver moisture to the skin with hyaluronic acid and Vitamin B5. This is intended to work quickly for those on the go, and works best when used for the allotted five minutes—keep this mask on for an extended period of time and you'll have to rinse of excess serum which can get sticky after 30 minutes or so. Afterward your skin will feel moisturized, plump and dewy. Chances are you won't even want to cover up your glowing skin with foundation. Available at Patchology and priced at $30 for four sheets.