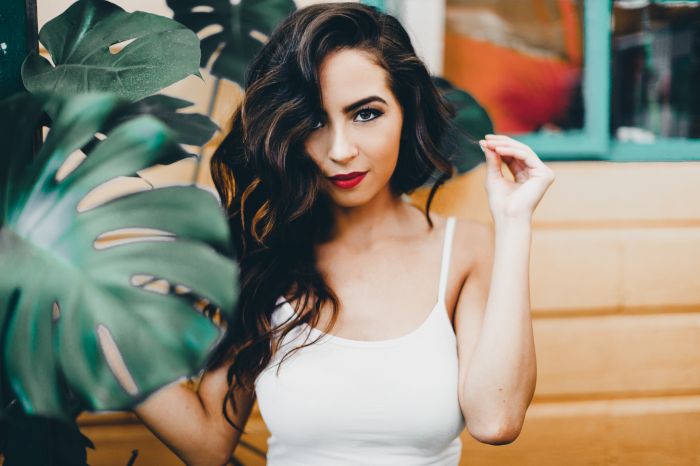 Photo Credit: PRIV
Skincare at every age is important if you're trying to carry your youthful glow well into your 20s, 30s, 40s, 50s and beyond. What worked in your 20s won't exactly help you in your 30s. For lifelong radiance, it's important to tailor a daily skincare regimen to what your skin needs each year.
That's where Brea O'Donnell comes in. She's a talent specialist and licensed aesthetician with PRIV, a new app that's considered a GlamSquad on steroids. Aside from just hair and nails, you can order spray tans, facials, massages, personal trainers and more straight to your home. And they're expanding—the app just hit Miami and Chicago in July and August, respectively.
O'Donnell's clients always ask how they can get back their youthful skin, and her biggest piece of advice is paying attention to your specific needs at every age. Here are O'Donnell's tips for what to do, and what products to use, to stay youthful no matter what stage your skin is in.
TWENTIES
By starting early with a good skincare and facial routine, specifically in your early- to mid-20s, you have the ability to significantly slow down the aging process.
This may sound repetitive, but it's said over and over for good reason: wear sunscreen! UV exposure is the leading cause of aging, and unfortunately most of the damage is done at an early age. By incorporating sunscreen into your daily regimen, you are significantly slowing down the aging process. Think of it less like a sunscreen and more like a moisturizer or BB cream. By using one that smells less like the beach and more like a foundation or cream, you'll be much more likely to use it on a daily basis.
Don't forget to apply SPF to your hands and décolletage as well; the skin in these places is very thin and more susceptible to wrinkles. Prevention is everything—you'll thank yourself later.
Glossier Invisible Shield - No greasiness. No white finish. No effect on makeup. No excuse not to wear sunscreen every single day.
HydroPeptide Solar Defense Tinted SPF 30 - This creamy sunscreen adjusts to your skin tone as you blend it in. The finish is rather luminous, giving your complexion a healthy radiant glow. Ingredients like aloe, green tea, acai and hyaluronic acid round this product out to be equal parts sun protection and skincare.
St. Tropez Self Tan Express Bronzing Face Sheet Mask - Fake it 'til you make it! This revolutionary facial sheet mask is infused with a hydrating tanning serum to nourish skin, while providing a radiant, dewy glow. It's the best of both worlds.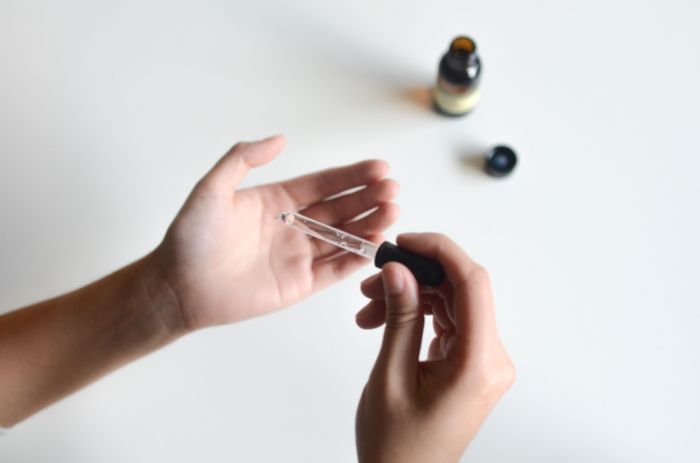 Photo Credit: PRIV
THIRTIES
Stop it, you are not old! Before you rush out for a quick fix like Botox, try falling in love with your skincare regimen first. If you don't love it, if it's expired, if it doesn't seem to be doing anything for you, toss it. There are so many incredible products on the market, don't waste your time or money on one that you're not excited about.
Rather than viewing it as a chore, consider your regimen more like a daily indulgence. That also goes for facials. I know what you're thinking—you don't have the time, right? Make the time. You only have one face, and later on you'll wish you had taken the time for a skincare regimen and facials.
If you do decide to use a little filler, don't consider it a replacement for good, solid skincare. One does not replace the other.
Jan Marini Skin Research Skin Care Management System - A repeat award-winner for good reason, this powerful, all-inclusive kit helps kiss signs of aging goodbye for truly transformed skin. Lines, wrinkles and sun damage will be a thing of the past.
Kevyn Aucoin The Sensual Skin Primer - This lightweight primer blends with creamy concealer to give skin a radiant, dewy finish while simultaneously helping makeup stay on longer. It also helps protect your skin against environmental pollution. The primer is formulated with botanical extracts, antioxidants and hyaluronic acid to prime and plump.
Tatcha Water Cream - What makes this moisturizer a must-have? Well, for starters, the gel-like texture feels lighter than water. As for the formula, ingredients like Japanese botanicals work to tighten pores and smooth skin, while green tea, rice and algae restore radiance and youth in your complexion. Skin is left feeling nourished and hydrated without any sticky or greasy residue, making it a great option for all skin types.
FOURTIES
You want to age gracefully and look like the best version of yourself. So how do you do that? Collagen. By the time you are 50 years old, you've lost approximately half of the collagen you were born with. Supplements will work with your own body to rebuild what you have lost over time.
Not feeling so adventurous? Moisturize. When it comes to maximizing the potential of antiaging ingredients, or any ingredients for that matter, it's always important to moisturize. In being faithful to a good, long-lasting moisturizer and drinking plenty of water, you are slowing down the aging process significantly. Be sure to always apply your cream in an upward motion (think lifting your skin rather than pushing it down).
Lumity - Take three soft gel tablets when you wake up and three before bed. That's it. And no, it's not too good to be true.
Perricone MD H2 Elemental Energy Hydrating Booster Serum - Not a fan of thick moisturizers? Here is the perfect product for you. As a high-powered hydrating serum fueled by hydrogen, this product visibly plumps skin while also reducing the rough texture of a dry, stressed-out complexion.
Photo Credit: PRIV




FIFTIES

They say that your eyes are the first thing to give away your age, and O'Donnell agrees. By 55, years of hard work chasing babies and husbands around have left you—well, tired.

How do you combat tired eyes? They call it beauty sleep for a reason. Countless studies have proven how important sleep is for your skin (not to mention just about everything else). Consistently aiming for eight hours of sleep, changing your pillowcase regularly, and applying a good eye cream twice daily will "wake you up" and give you a brighter and more youthful appearance.

When choosing a cream, look for one that does more than just "reduce fine lines and wrinkles." That's a given. What you need is one that hydrates, resurfaces and reduces inflammation. Retinol/Glycolic blends are your friends. While we can't control what happens at the office and at home, we can now, luckily, better control how it shows up in the mirror.

Estée Lauder Advanced Night Repair Concentrated Recovery Eye Mask - After 10 minutes with these eye patches, the evidence of those long days and late nights will be drastically reduced, lines will be plumped and your eyes refreshed.

KORRES Black Pine 3D Sculpting, Firming & Lifting Super Eye Serum - Taking a 360-degree approach to aging, this serum even takes your lids and lashes into account when turning back the hands of time. Panthenol moisturizes skin and nourishes lashes for younger-looking eyes, while three types of hyaluronic acid and oat-derived sugars smooth and "lift" the area for a smoother, younger appearance almost instantly.

ReVive Renewal Serum - Improve the appearance of sagging skin and wrinkles while creating a visible youthful lift. This product promises that the skin around your eyes will look more vibrant and illuminated.

SIXTIES

Over time, skin starts to lose elasticity. It tends to take on more of a slack appearance, particularly affecting the lower part of the face as well as the neck. As we age, the skin around your lips becomes very thin, so taking care of that area becomes even more important.

Anything you can apply around your eyes can also be applied around your mouth. So after applying your eye cream, put a small amount on your finger and apply around your mouth in a light tapping motion. Don't forget your smile lines!

Le Mieux Eye & Lip Cream - This rich cream is formulated with potent antioxidants to reduce fine lines and wrinkles for a more youthful smile.

Total Eye Repair Cream by Renée Rouleau - Intended for both the eyes as well as the lips, this product is formulated with the highest concentration of wrinkle-repairing and firming ingredients to improve and correct the appearance of dryness, fatigue and expression lines. The result: radiant and smoother skin with less visible wrinkles.

Elizabeth Arden Prevage Neck and Décolleté Firm and Repair Cream - This product takes the anti-aging benefits of its Prevage line and