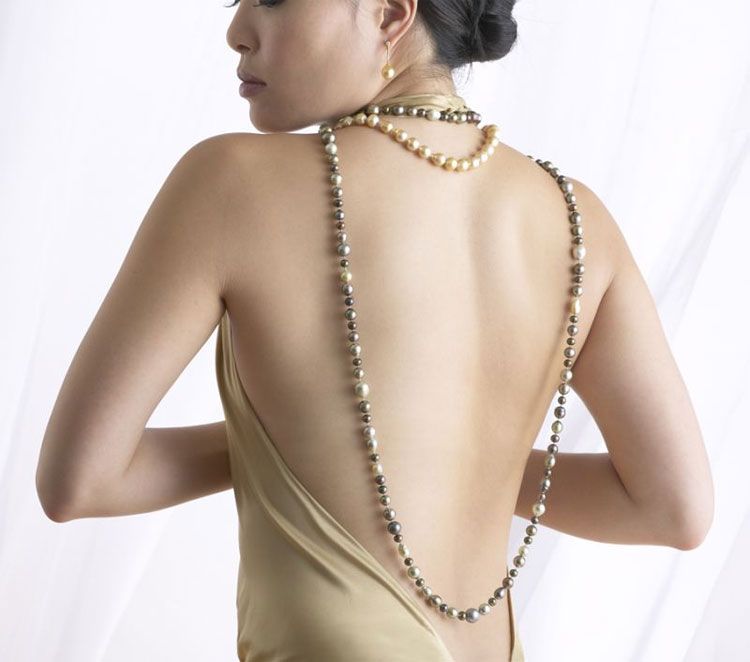 Photo Courtesy of Elyria Jewels
Elyria Jewels is the heart and soul of
luxury jewelry
designer Elisa Browsh. She founded Elyria in 1996 after becoming inspired by the versatility of rare and unusual Tahitian pearls from the South Pacific. Browsh seeks the most unique and beautiful pearls available on the international market in order to provide her clientele with truly remarkable and one-of-a-kind pieces of jewelry—in short, only the best.
Browsh calls her creations a balance of "industrial chic with a luxurious, bohemian aesthetic." The fine jewelry company is known for its elegant and fashion-forward jewelry collection, intertwining Browsh's beloved pearls with a wide variety of precious stones and diamonds to make sophisticated silver and gold jewelry. Drawing inspiration from over a decade's worth of international travels, Elyria Jewels continues to stun us with its newest collections.
The Cat Street Collection put Elyria Jewels on the map in the luxury jewelry world. It features rare and avant-garde Tahitian, Australian blue keshi and South Sea pearls in unique designs with silver, gold, and raw diamonds. Stunners from this collection include the Galatea Ring, a natural color lavender baroque freshwater pearl that is studded with purple Ceylon sapphires and is set in 18K yellow gold. Another favorite from this collection is the pair of Opium Earrings. These naturally-colored blue Australian keshi pearls are suspended on 18K yellow gold arcs.
Elyria Jewels' latest collection, called Rumi, spotlights freshwater pearls and diamonds in four different, stunning pieces. The Rumi Strand No. 2 is an elegant choker-length neck piece that features stunning Chinese freshwater pearls, a topaz crystal, and 14 karat white gold clasp.
The Rumi Earrings No. 2 feature rare blue moonstone cabochons and diamonds, and are set in blackened 18 karat white gold.
The Rumi Earrings No. 1 feature 3.56ctw raw diamond slices, round brilliant diamonds, and Chinese freshwater pearls set in 18 karat white gold.
Finally, the Rumi Earrings No. 4 feature diamonds, blue moonstones, and dramatic faceted quartz drops backed with mother of pearl and set in 18 karat gold.
To view the full collection, visit
ElyriaJewels.com.