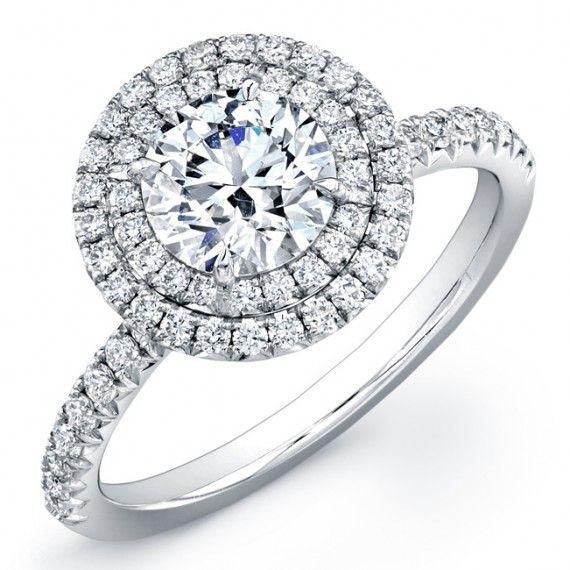 Photo Courtesy of Forevermark
They say that "diamonds are a girl's best friend," and Forevermark wants to make sure their clients are proud of that. Not only does the luxury diamond brand produce some of the world's highest quality gems, the company is also leading the way in social responsibility for the industry. The brand, which places a huge emphasis on integrity, is committed to sourcing economically and socially responsible partners every step of the way.
Forevermark
But as a representative told me during an exclusive press preview Tuesday at New York's private National Arts Club, just being conflict-free isn't enough. The partners that Forevermark work with, along with the brand, set up programs, schools, health clinics and other resources to benefit the areas where they work. So not only can you rest assured that no conflict was involved in the mining or making of a Forevermark diamond, you can actually feel proud to support ongoing programs for the community at large.
Forevermark
In addition to creating responsible diamonds, Forevermark also produces some of the most brilliant. Less than 1% of the world's diamonds qualify to be a Forevermark diamond and those that do come with an additional certification with precise cut, color, clarity and carat weight. Each diamond is also inscribed with the signature Forevermark logo and a unique number. From there on, the diamonds are passed on to Forevermark's exclusive jeweler partners including names like Fred Leighton and Stephen Webster, both red carpet favorites.
Photo Courtesy of A. Link for Forevermark
This summer, Forevermark also introduced its new trademarked halo design titled 'Center of My Universe" which will launch in October. The center diamond is set to symbolize the woman as the core of the family unit, as the force that holds together all the life around her. The design features a Forevermark solitaire diamond surrounded by a halo of pave diamonds and can be set on rings, necklaces, or earrings.
For more information, visit
Forevermark.com
.